Lindsey Vonn stated that she always knew Mikaela Shiffrin will one day break not only her record but will reach further ahead. What she didn't expect was for Mikaela to do so at such a young age.
Vonn stated that the first time she met Mikaela was at the training venue in Hinterreit in Austria, where she reached out to let her know that Mikaela can count on her if she faces any problem. They didn't keep in touch following the incident but reached out to one another when they needed the most.
Apart from wishing and congratulating her on special occasions, Vonn texted her when Mikaela lost her father, and the 27-year-old did the same when Vonn lost her mother. Vonn further mentioned that surpassing Ingemar Stenmark's record of 86 wins may not be what Mikaela is looking forward to. 
Related: Mikaela Shiffrin opens up about mental health issues after getting inspired by legendary gymnast Simone Biles
Mikaela Shiffrin snatches 83rd World Cup win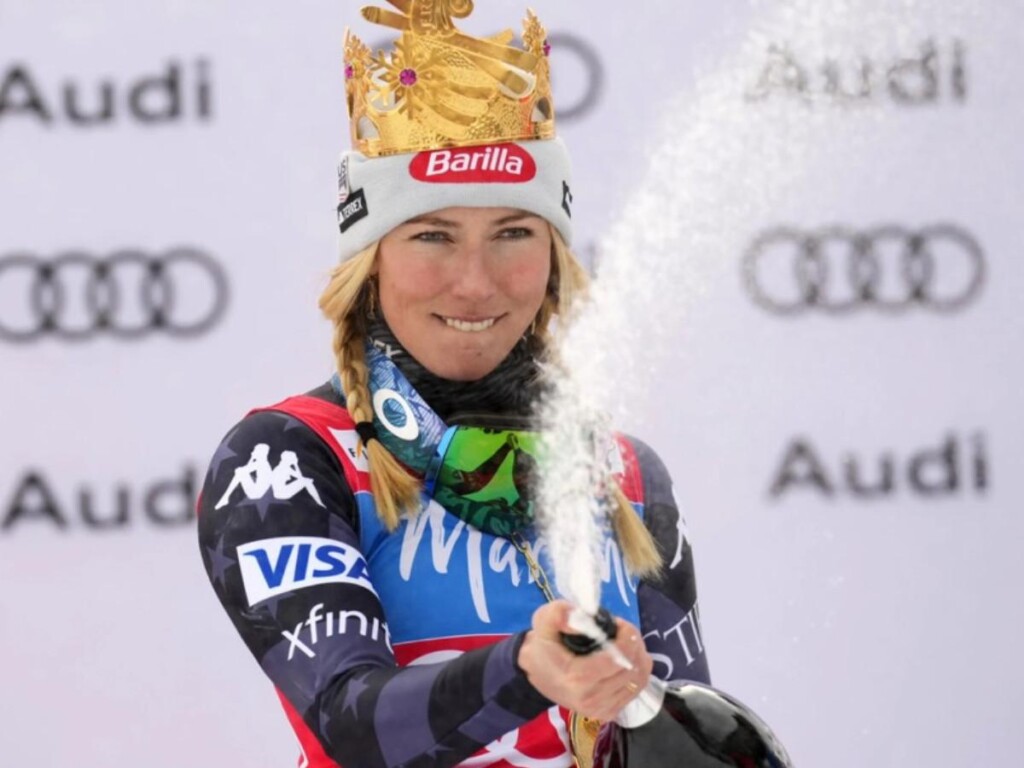 Lindsey Vonn believes that the young skier will move further, paving her own path of records. Vonn noted as per Denver Post, "I'm really happy for Mikaela. Records are meant to be broken and it's a sign of progress. And if anyone is to break my record, I'm really happy that it's an American."
Vonn believes that Mikaela Shiffrin can influence the young generation to take part in the sports race. She admits that both of their journeys have been way different that one another. During Vonn's journey to 82, she encountered many injuries which at last stopped her from further competition.
In the case of Mikaela, not participating in speed races has proved to be of greater advantage. She avoided injuries and spearheaded her way onto the main stage. On New Year, Lindsey Vonn texted Mikaela, "I'm looking forward to watching you break all the records".
"I'll be watching from afar, though. This is her moment to savor, and I'll be cheering from the sidelines, like all ski racing fans." Following her historic win, Mikaela took to social media to celebrate and voice out her emotions, as he noted, "What if you could actually go back in time, and tell yourself what will happen in your own future?".
"Would you choose to know? Or would you choose to be surprised… to find out along the way? Yesterday is history. Tomorrow is a mystery. But today is a gift. That's why it's called the present. I'm not sure who said that first, I know it from Kung Fu Panda [laughs]."
"I think I like the mystery. Even though it feels like I might pass out from the uncertainty sometimes. History… history is just a step along the way, for all of us…"
In case you missed:
Mikaela Shiffrin makes Federer and Nadal comparison lauding Iga Swiatek
Mikaela Shiffrin unable to break Lindsey Vonn's record as Petra Vlhova snatches win at Flachau