The involvement of transgender athletes in sporting events has been grabbing headlines for a few weeks now. Various major organizations have laid out a ban on transgender athletes from competing in women-only events. Mere days ago, the US House also approved a bill to support a similar ban. It seems the controversy has just started. Glenique Frank is now the latest person to attract the attention regarding this matter.
The 54-year-old trans athlete is under a lot of heat for beating around 14,000 other female runners in the London Marathon. The runner is facing backlash from people because she competed as a male in the New York City race just a few months ago. The Olympian has previously competed in 17 London marathons.
Mara Yamauchi, a marathoner who finished sixth at the Beijing Games in 2008 lashed out at the Trans-racer and labeled it unfair for other female competitors. "Males in the female category is UNFAIR for females," Yamauchi said.
Almost a month ago, the UK Athletics agreed with the World Athletics rules on the exclusion of transgender women athletes from women-only events. However, it allowed those who had already registered their names for the races to compete despite being from a different biological category.
Related: Is Lia Thomas transforming back to being a male?
Trans runner Glenique Frank apologises for taking part in female category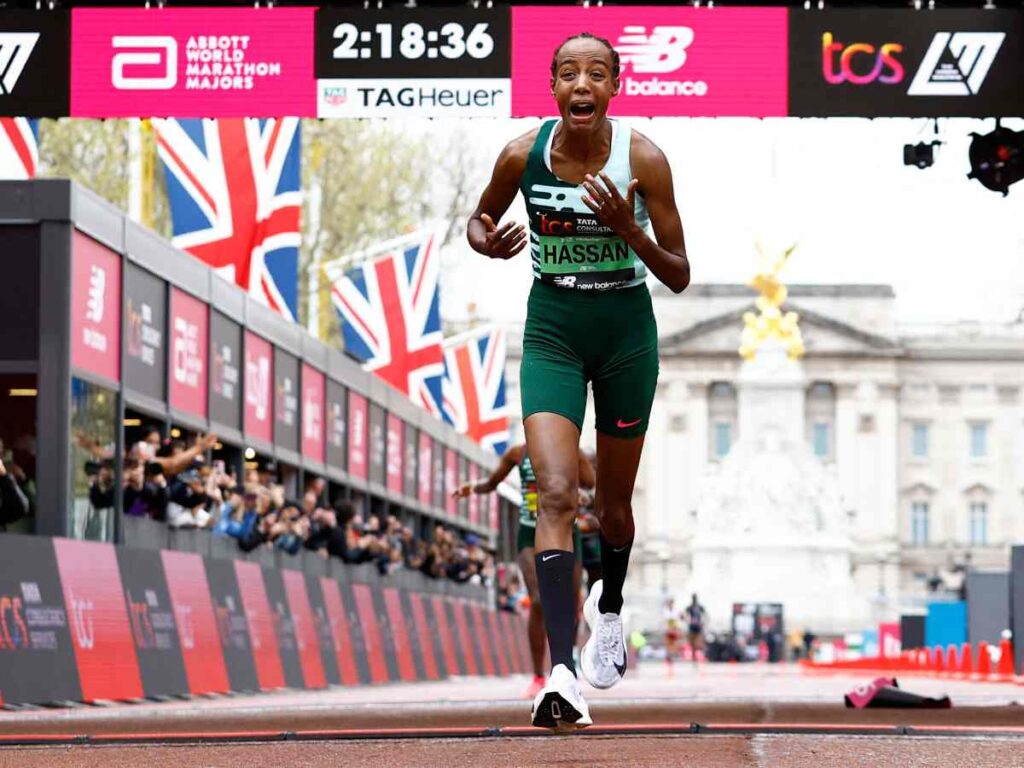 Multiple debates have ignited across various mediums ever since the involvement of transgender athletes in sporting events was allowed. Many have since then called out for a completely different set of categories for these athletes to perform. The US government is also under pressure after the House passed a bill voting for the ban on transgender athletes from competing in girls' and women's athletics.
The athlete crossed the finish line at four hours, eleven minutes, and twenty seconds to finish in the 6,160th position. She finished ahead of at least 14,000 competitors. Frank later apologized for her action but insisted that she did not cheat or broke any rules. "I'm going to apologise, I should have entered the male category but i wasn't taking any advantage over another female," she said.
Speaking of the race, Olympic track and field champion Sifan Hassan won the marathon in her first attempt at the London Marathon. She crossed the finish line at two hours, eighteen minutes, and thirty-four seconds. At one stage it felt that she might not make it to the finish after struggling with what looked like a cramp at around the 15-mile mark. She was able to overcome it and run ahead towards her victory.
In case you missed it:
Is Lia Thomas transforming back to being a male?
New survey reveals most American adults support the inclusion of transgender athletes in sports