Olivia Dunne has garnered immense fame on social media for her stunning beauty and impressive athletic skills. The LSU gymnast is an NCAA athlete for her college and has millions of followers on her social media accounts. Her presence on social media earns her more than $1 million. However, despite all of these, she also garners considerable amount of hate and slack online.
Olivia Dunne has built a brand image around herself beyond being a talented gymnast. Following the NCAA's relaxation of rules around Name, Image and Likeness rights, Livvy has been able to build her reputation as the biggest college athlete in the United States.
It is not as such that Livvy is oblivious about her haters or completely ignores them. Online hate and slack can genuinely impact any person, be they a celebrity or just a normal person browsing social media. Despite the frenzy and fanaticism surrounding her image, she has come out to speak about the hate she receives online.
Related: LSU gymnast Olivia Dunne goes viral with 'Hype' video
Olivia Dunne speaks about receiving hate and mean comments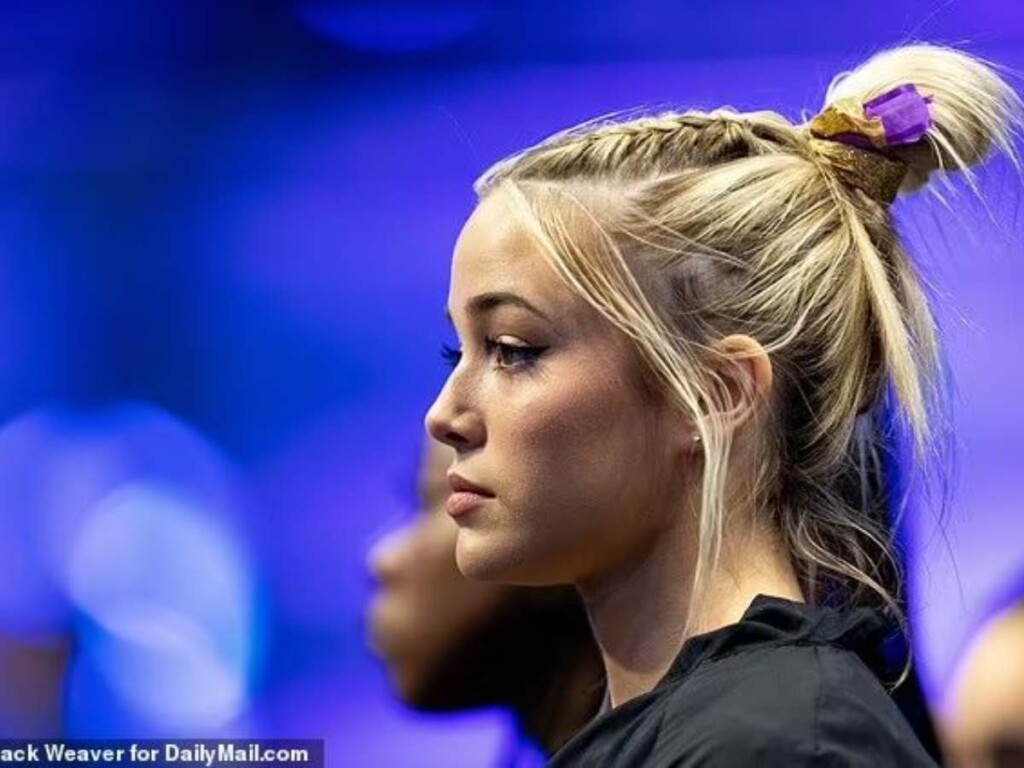 Olivia Dunne's legacy as a gymnast is surrounded by fan frenzy and fanaticism, especially from her young fanbase. At the start of the year in January, the LSU team faced immense difficulty from mobs of teenagers surrounding them. The fans would even insult and berate other athletes for getting a glimpse of their favorite star Livvy.
Dunne has opened up about dealing with mean comments and criticism to fellow college athletes Haley and Hanna Cavinder. In the 'Twin Talk' podcast, Livvy says, "With hate and stuff, I know this sounds cliché, but it's literally someone behind a phone screen. There is no deep thought or meaning behind it. At least that's how I feel."
Livvy gets her much-needed love and support from her family, who has always been through all the phases of her career. She further adds, "Having my sister, she's like my hype man, my teammate. Having a good system, a good group of people behind you that will always have your back. Family. That's what's most important."
It is true that sometimes, hate and criticism can also spill over to one's personal life and have negative effects. Olivia Dunne has also opened up about facing criticism on her college campus and dealing with the same.
She adds, "I will not lie, sorority girls don't like me. I don't really do anything, I just kind of mind my own business. I don't really have any in-person classes, so I don't know where they've met me or seen me around, but there's always going to be girls that are going to be petty, frat boys that think they're funny saying terrible things."
However, Livvy seems to stay headstrong despite all the hurdles she may face. She is determined enough to ignore such hate and criticism which would only bring her own morale down. "I definitely let that get to me a little bit at the beginning of the school year, I just didn't want that irrelevant hate in my life, but I'm over it at this point. You've just got to choose to ignore it. Because literally they will do it to bring you down a peg, and that's not going to happen," says Olivia Dunne, on how she is able to get over hate and criticism.
In case you missed it:
"I'm not your mommy," Olivia Dunne replies to a fan for a NSFW comment