27-year-old Mikaela Shiffrin marks history by breaking Lindsey Vonn's record of World Cup wins. She won her 83rd World Cup on Tuesday at the giant slalom race in Kronplatz, Italy. This victory has now etched her name in the history books as one of the greats in alpine ski racing.
She is extremely elated with this new achievement, placing her amongst some of the sport's legends. She says, "It's things I've said so many times now. It's all still true today as it was the first race I ever did and the first win I ever had. It's a feeling I can't explain."
Mikaela has set herself to breaking Swedish alpine skiing legend Ingemar Stenmark's World Cup win record. With this victory in hand and two other slaloms in the Czech Republic this weekend, she is confident that this target is very much achievable.
Shiffrin has been in incredible form since her last couple of games. She is way above her peers in sports achievements and has won seven of her last 11 races. At the race in Kronplatz, she grabbed her victory in a very dominant fashion. She bent over before standing up and pumped her fist toward the crowd, celebrating her victory.
Shiffrin finished 0.45 seconds ahead of Lara Gut-Behrami, thus winning by a very significant margin. Alongside her, Lara Gut-Behrami and Italian Federica Brignone came second and third in the competition. Shiffrin got lauded by both the other runner-ups for this incredible achievement.
Related: Mikaela Shiffrin unable to break Lindsey Vonn's record as Petra Vlhova snatches win at Flachau
Lindsey Vonn lauds Mikaela Shiffrin for breaking her record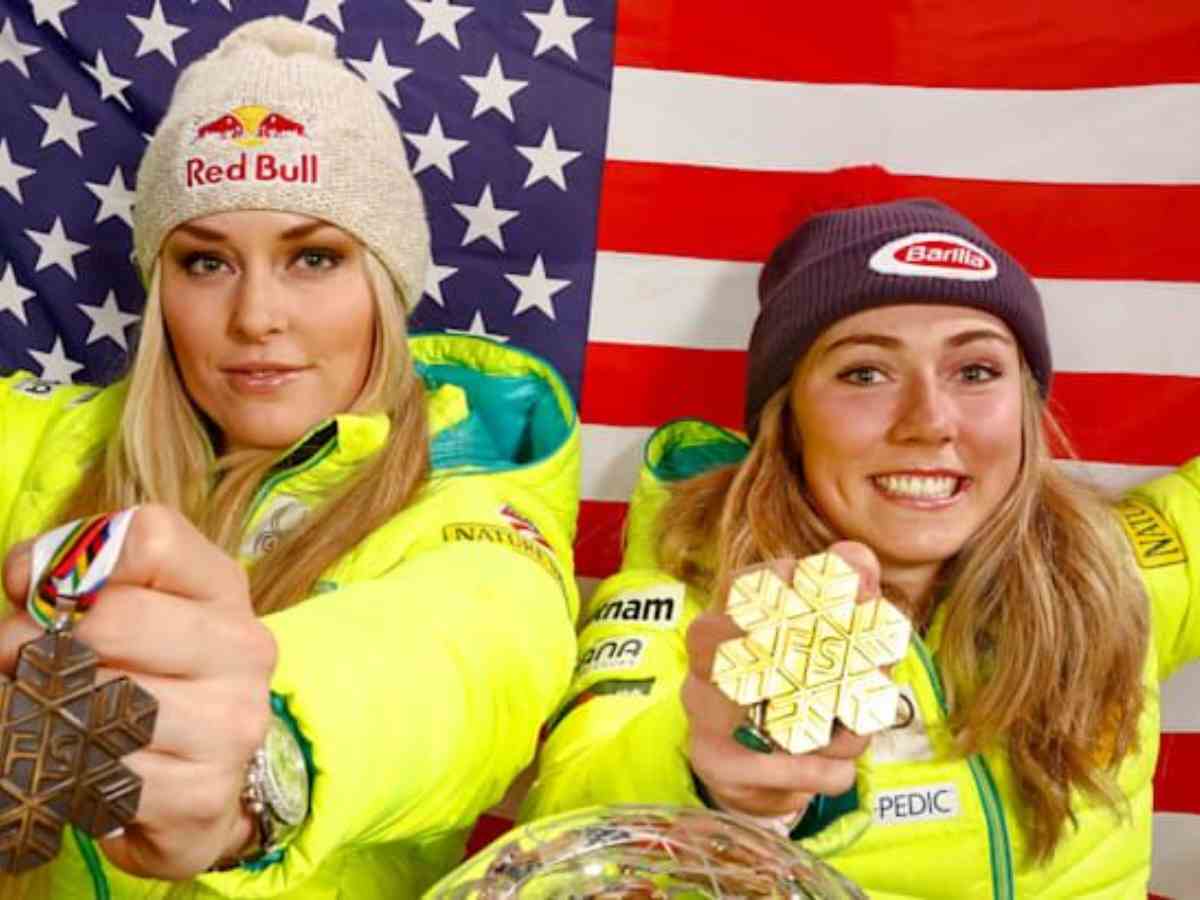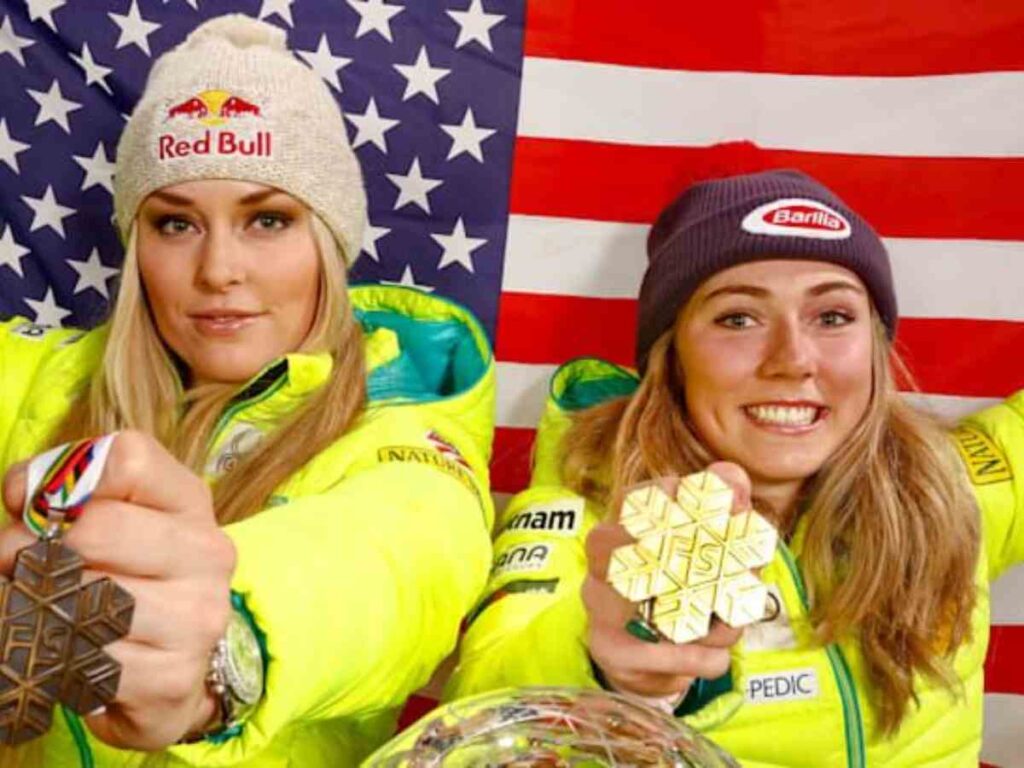 As the US Alpine skiing team puts it, Lindsey Vonn and Mikaela Shiffrin are now the 'winningest' women in alpine ski racing. Lindsey Vonn had always placed her trust on Shiffrin and had predicted earlier that she would be the one breaking her record. She had previously said, "[Mikaela] is the best skier that has ever lived in my eyes. She will break my record of World Cup wins very quickly and will become the greatest skier in history."
On this record-breaking win, Vonn adds, "I'm really happy for Mikaela. Records are meant to be broken and it's a sign of progress. And if anyone is to break my record, I'm really happy that it's an American. She's going to continue pushing the limits and continue to inspire other Americans. There were a lot of women who paved the way for me. And now it's her turn to pave the way for the next generation."
While ski racing might not be as popular as other sports, Mikaela and Lindsey Vonn are probably two of the most famous women athletes in the United States. They are propelling the sport to its glory and are bringing in support from fans like never before.
In case you missed it:
"She's at an incredible pace" – Lindsey Vonn LIONIZES Mikaela Shiffrin's historic 83rd World Cup win at Kronplatz
"Being in a fishbowl", Lindsey Vonn reflects on how dating Tiger Woods was like during their three-year relationship