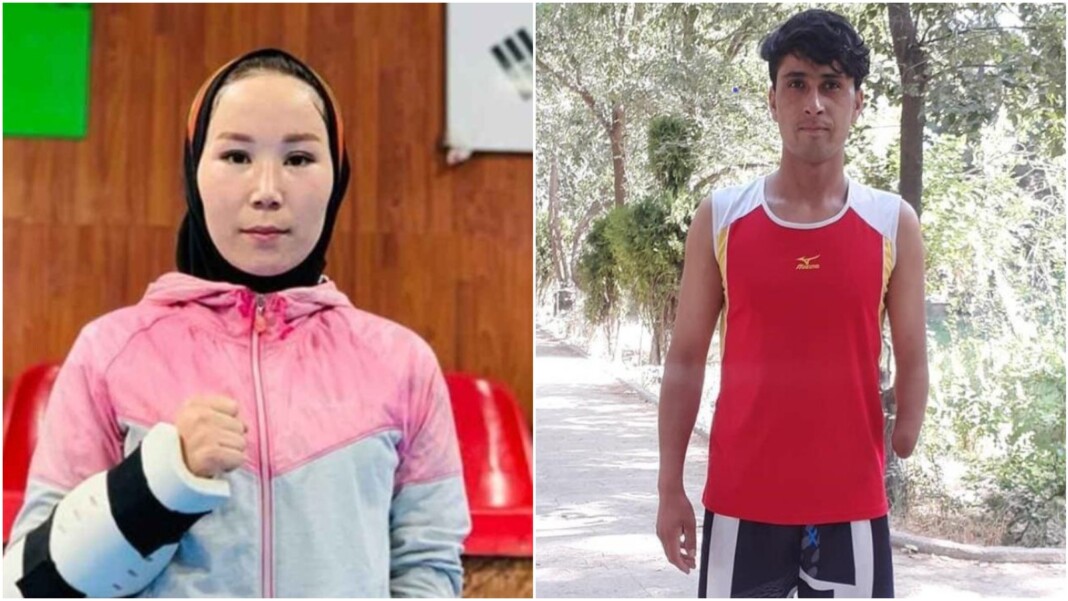 The Tokyo 2020 Paralympics are set to kick off on the 24th of August in Tokyo. The 2020 Olympic Games hosted by the city was a massive success. Elsewhere, there is pandemonium and chaos in a South Asian country – Afghanistan. The country's government has been overthrown by Islamist-Political Group Taliban (a few days ago).
Following the Taliban's takeover, innumerable people began fleeing from their own countries to wherever possible. And now, even fleeing might not be a possibility since flights have been stopped. Caught in the crossfire are Afghanistan's only two Paralympians- Zakia Khudadadi who represents her country in Women's Taekwondo and track athlete Hossain Rasouli. Now it's all a distant reality for the pair.
This would have been the first time Afghanistan would have taken part in the Paralympic Games. Thanks to the Taliban, everything has come crashing down. There is absolutely no chance of the two athletes taking part in the Tokyo 2020 Paralympics and their nation's Paralympic committee confirmed the same.
Afghanistan will not be making their debut at the 2020 Tokyo Paralympics
In a recent interview with Reuters IPC President Andrew Parsons said, "There are no commercial flights. We all have seen the images from the airport in Kabul. It became clear to us right from the beginning that there will be no safe way to try to bring these athletes to Tokyo." [via CNN]
A crestfallen Khudadadi posted a video on Tuesday pleading to be taken to the games. However, there is nothing that can be done, given the situation in their country, especially the condition of women in Afghanistan.
Parson's continued, "I saw the video message. By seeing what's happening in Afghanistan and this is shattering the dreams of one of our athletes, it is really sad and it really breaks my heart." [via CNN]
The only solution here would be to make sure that these two athletes are fit and ready for the 2024 Paralympic Games. Parsons revealed that the committee would do everything to support both the athletes realize their dreams at least in the next edition of the Paralympics.
Disheartening!
Also Read: Who holds the record for most wins in UFC history?
Also Read: Ciryl Gane MMA Record: What is the French champion's mixed martial record?