| | |
| --- | --- |
| Name | Paul Edward Goldschmidt |
| Age | 35 |
| Occupation | Professional MLB Baseball Player |
| Net Worth | $30 Million |
| Birth Date | 10th September, 1987 |
| Birth Place | Wilmington, Delaware, United States |
| Marital Status | Married |
| Business Ventures | Chef's Cut Real Jerky |
| Children | 2 (A son and a daughter) |
| Latest Contract | St. Louis Cardinals, 5 yr(s) / $130,000,000 |
| MVP Awards | 1 (2022) |
| Last Updated | December 2022 |
Paul Goldschmidt is St. Louis Cardinals' star first baseman; he recently received his first National League MVP (Most Valuable Player) for the 2022 season. The 35-year-old right-hander finished twice as runner-up for the NL MVP but finally made it this season. He started his MLB career with Arizona Diamondbacks and played for them for 8 years.
The 7-time All-Star was traded to the St. Louis Cardinals in exchange for Luke Weaver, Carson Kelly, Andy Young, and a Round B pick in the 2019 MLB draft. Cardinals signed Paul Goldschmidt recording the largest contract in the franchise history surpassing the $120 million contract with Matt Holiday made in 2010.
Also Read: Aaron Judge BLOWS internet, donning Yankees PINSTRIPES after $360 million 9-year deal, MLB Twitter reacts
Paul Goldschmidt Net Worth and MLB contract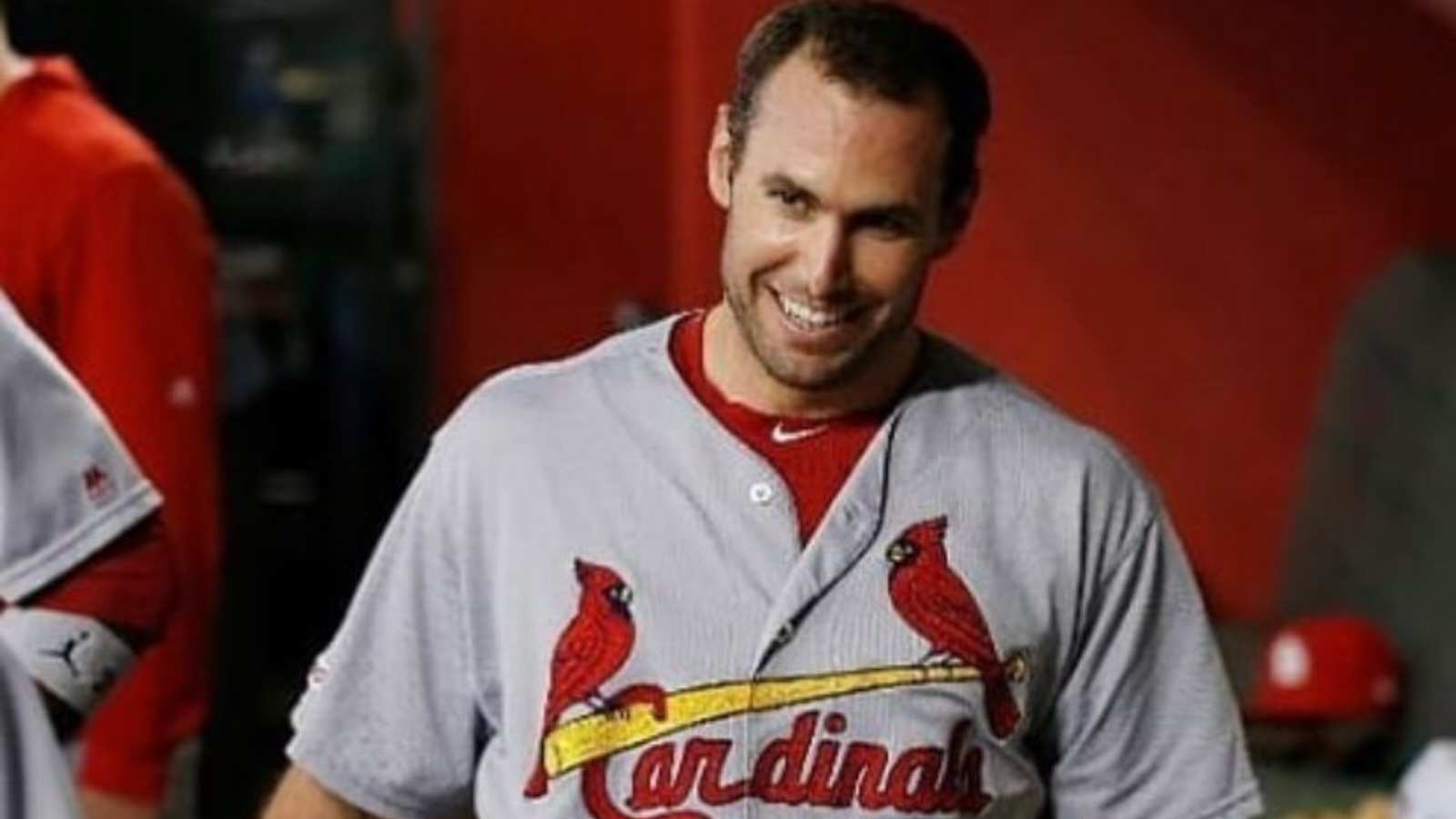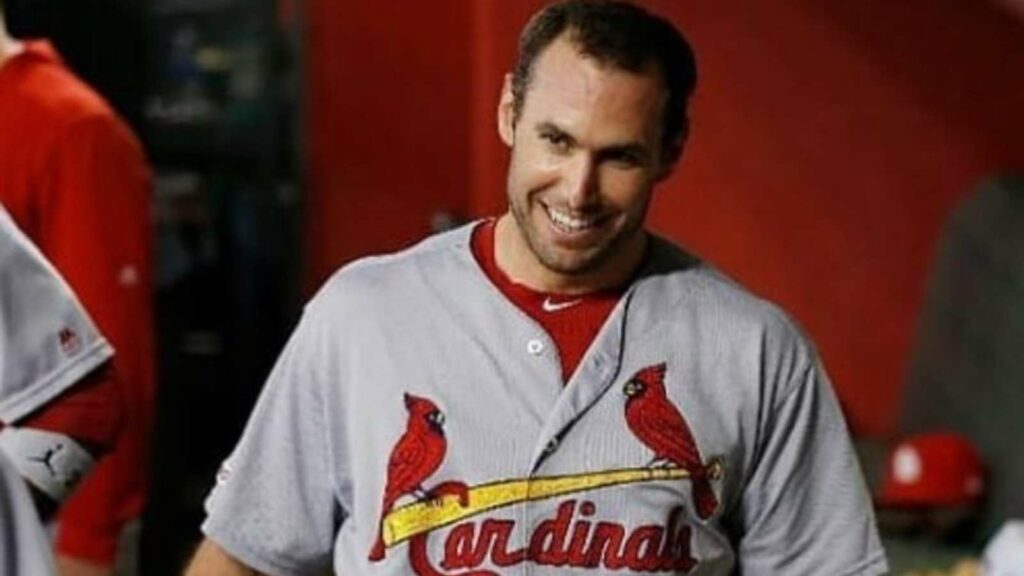 Paul Goldschmidt Net Worth is $30 million. He was selected by the Arizona Diamondbacks in the 8th round of the 2009 MLB draft, he was the 246th overall selection. He received a $95,000 signing bonus. Making his debut in 2011, Arizona offered 3 different contracts to him in 2011, 2012, and 2013 worth $414,000, $482,000, and $500,000 respectively.
Major League soon realized the worth of Goldy and Arizona offered him a 5-year contract worth $32,000,000 with a $500,000 signing bonus. He then went off to sign a 5-year deal with St. Louis Cardinals too, but this one was worth $130,000,000 with a $20,000,000 signing bonus.
Paul Goldschmidt MLB Career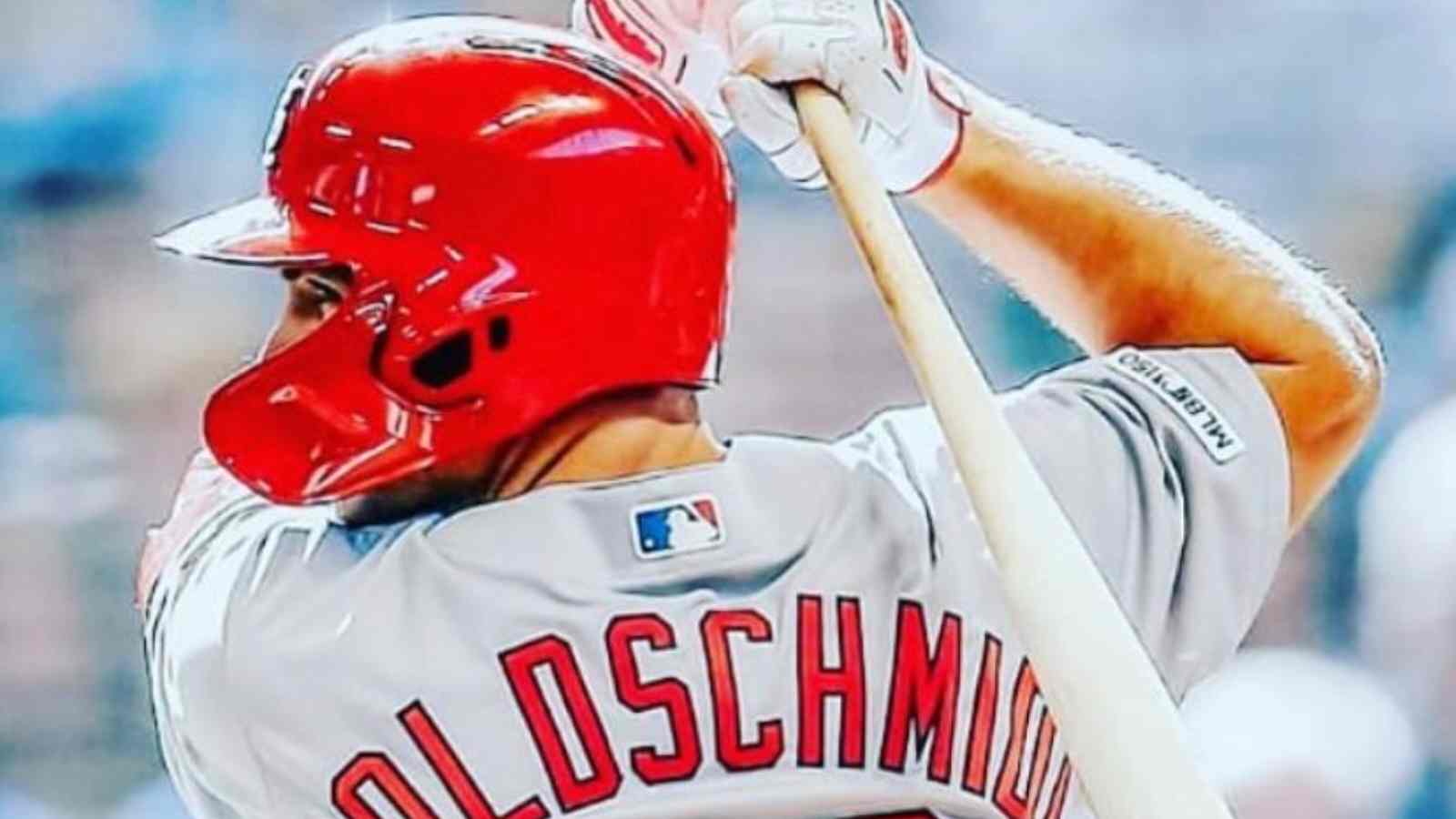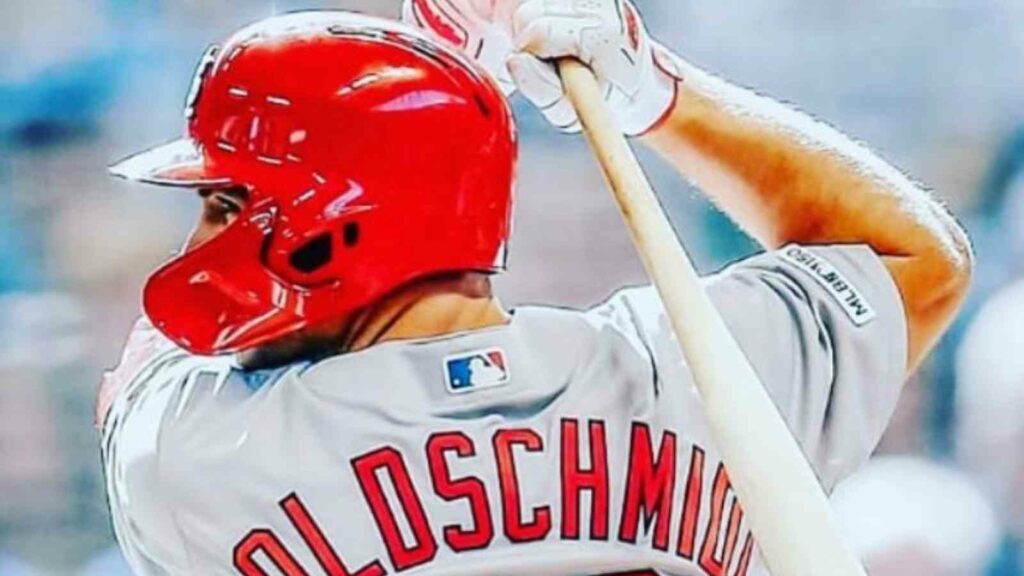 Paul has won several accolades in his MLB career, playing more than 11 seasons. Goldschmidt is a 7-time All-Star winning 2022 season's National League MVP award. He has won 4 Gold Glove Awards (2013, 2015, 2017, 2021), 5 Silver Slugger Awards (2013, 2015, 2017, 2018, 2022), and 2 National League Hank Aaron Awards (2013, 2022).
He was the 2013 NL home run and RBI leader. Paul made his debut on August 1, 2011, for the Arizona Diamondbacks. In the 2022 season, He led the NL with a .578 slugging percentage and .981 OPS also ranking 2nd with 115 RBIs, 324 total bases, and a .404 on-base percentage.
Paul Goldschmidt Family and Wife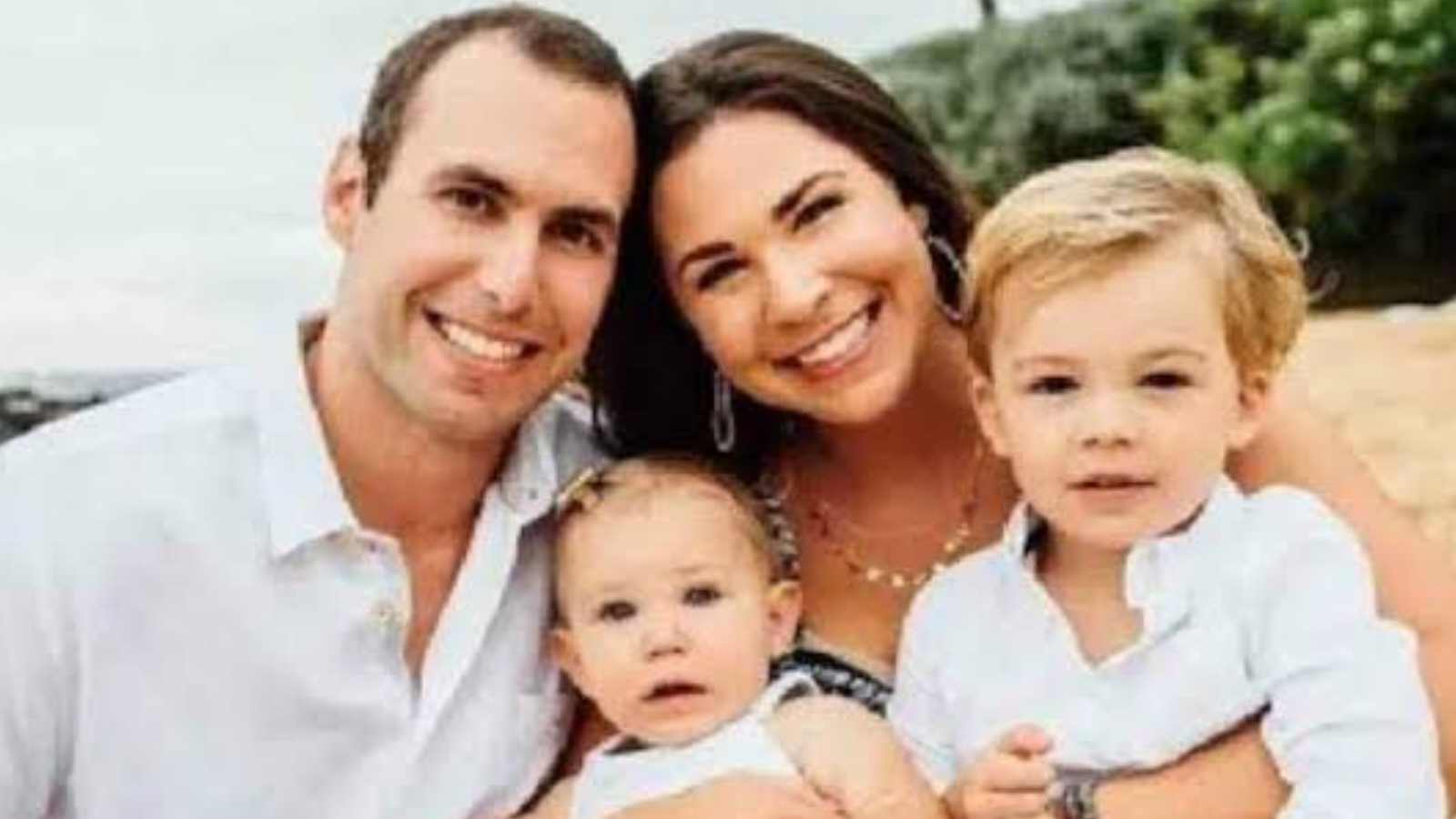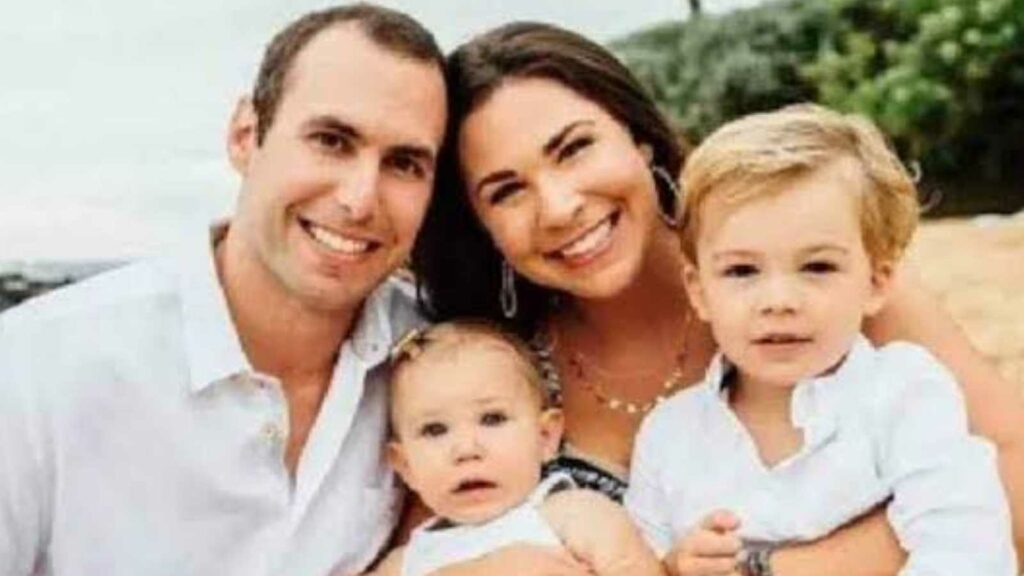 Goldschmidt was born to a Catholic mother and a Jewish father. His parents, David and Kim raised three children in their Catholic household. Paul has 2 younger brothers (Adam & Robbie).
The 2022 NL MVP had a liking towards baseball and enrolled himself at Texas State University to play for the Texas State Bobcats baseball team. The became the Southland player of the year in 2009 setting records for the Bobcats with 36 HRs and 179 RBIs.
He married Amy Glazier in October of 2010 and was blessed with 2 children, a son, and a daughter. They came to know each other in the study hall of Texas State University, soon classes together turned into a romantic relationship. Soon Paul started his All-Star career and Amy handled the house with the kids.
"Obviously it's a lot of work, especially for Amy, but we just have so much fun," Paul said. "I get to play with him all the time. Now, instead of looking for stuff to do, we definitely have everything planned with him keeping us busy."
Paul Goldschmidt House and Career Earnings
Goldschmidt's estimated career earnings tally up to $162,400,000 keeping in mind the $26 million he will receive from the St. Louis Cardinals for the 2033 and 2024 seasons. Paul is handled by the Agency Excel Sports Management.
In 2020, Paul and Amy Goldschmidt bought a house from Golf Player Louis Oosthuizen for $5.5 million. A 10,418-square-foot home at 12230 Tillinghast Circle was bought under the company name Tillinghast Palms LLC, owned by the couple.
Paul Goldschmidt Endorsements and Charity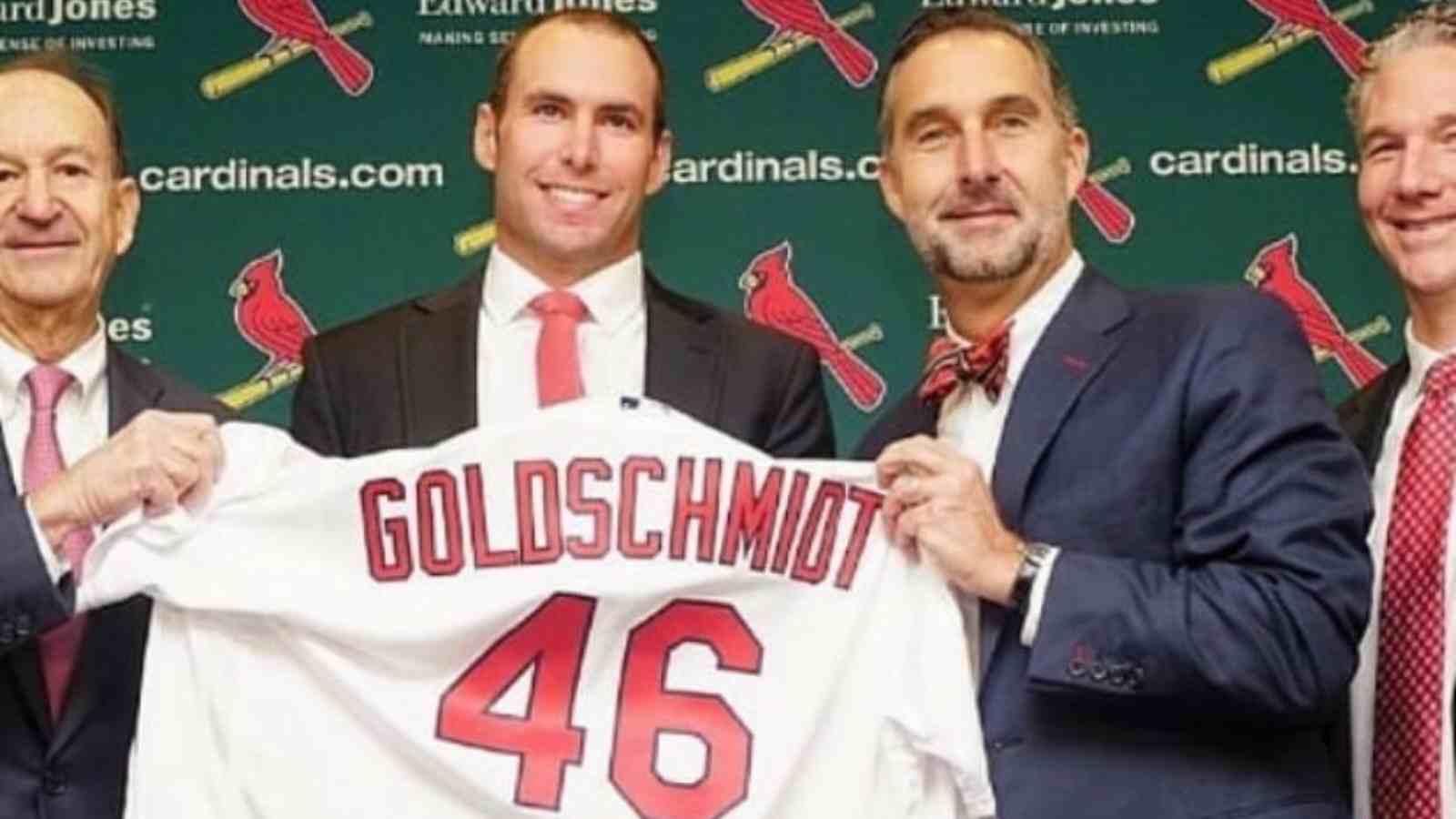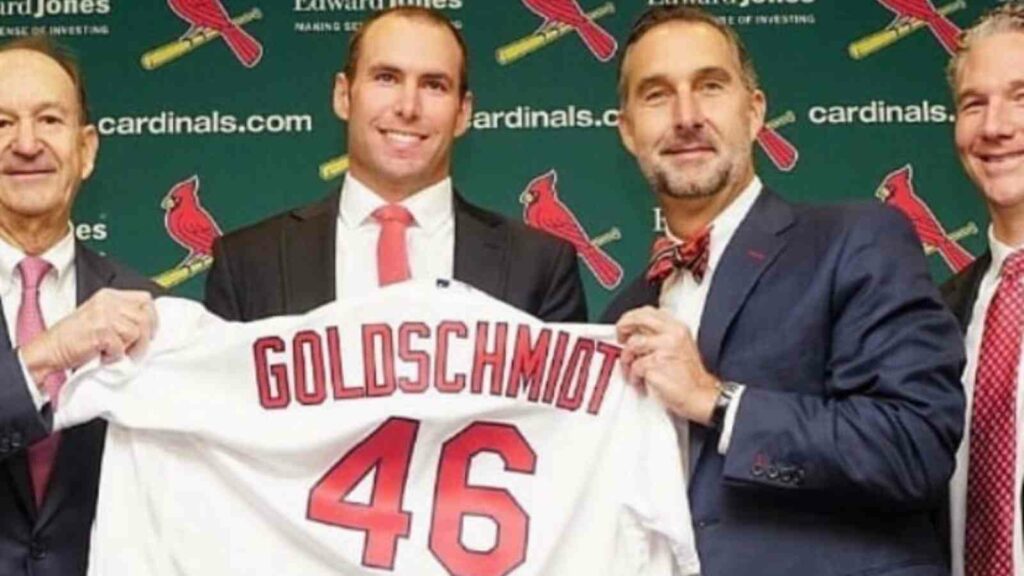 Goldy has often been known to be quite selective of his endorsements and style of living. He is part of a business venture named 'Chef's Cut Real Jerky,' he even set up a charity called 'Goldy's Fund 4 kids' which hosted events raising funds for the Phoenix Children's Hospital.
Which team did he admire as a child?
Goldschmidt was a Houston Astros fan.
What is his height?
Paul stands 6 feet 3 inches tall.
How much has Paul Goldschmidt earned in his MLB career?
Approximately around $162,400,000
What number jersey does he wear for the St. Louis Cardinals?
He wears number 46.
How did Paul perform in 2013?
He won the Gold Glove, Silver Slugger, NL Hank Aaron Awards. He was also the NL HR and RBI leader.
Also Read: How much money did the New York Yankees offer Aaron Judge?
Also Read: "Makings me look like a MONSTER"- Yasiel Puig raises voice against INJUSTICE, pleads not guilty to lying in illegal gambling probe