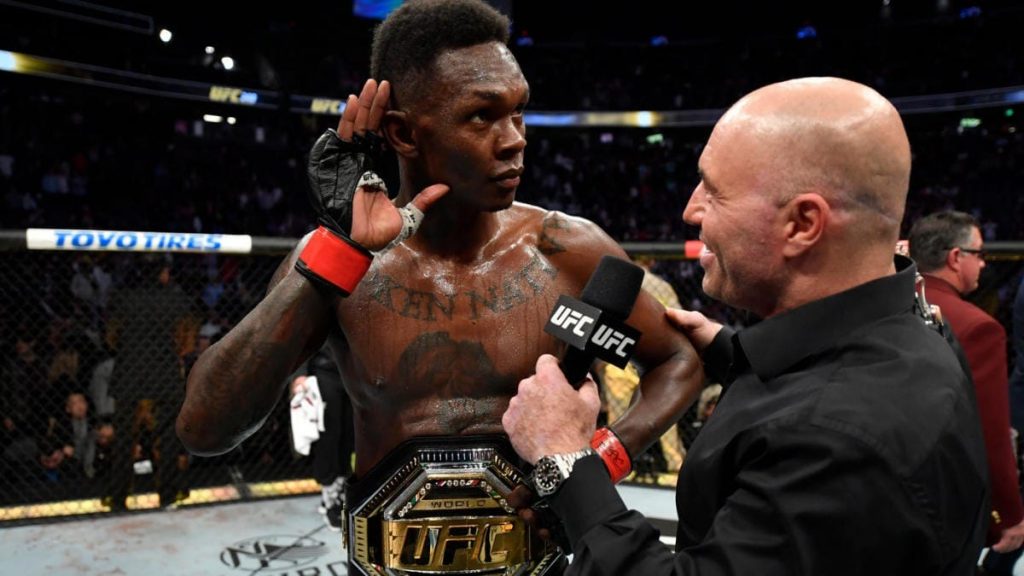 Israel Adesanya, the current middleweight champion is the most wanted man in the UFC. At UFC 253, he successfully defended his middleweight belt by dominating Paulo Costa with ease. However, a lot of people weren't impressed with the Nigerian-born New Zealander's post-match celebration where he "humped" Paulo Costa after flooring him.
With the majority of the people unimpressed, Adesanya didn't worry one bit about his celebration, stating that's how he treats people who don't respect him.
"I couldn't give a f**k what they think to be honest." – Israel Adesanya
Speaking to MMA Fighting Adesanya said, "I couldn't give a f**k what they think to be honest. I didn't even think about it, I didn't even plan it. It was just justified. Like you know when you're on 'Call of Duty' and you smoke someone with a head shot and then you go over them and then press circle, down, up, down, up, kind of tea bag them. That's kind of what I did."
Related: "You will pay for what you did" Paulo Costa demands rematch with Israel Adesanya
"What it is, is homophobia. People are just mad 'why are you doing that, you're not a man' cause they feel inadequate. Questioning their own sexuality."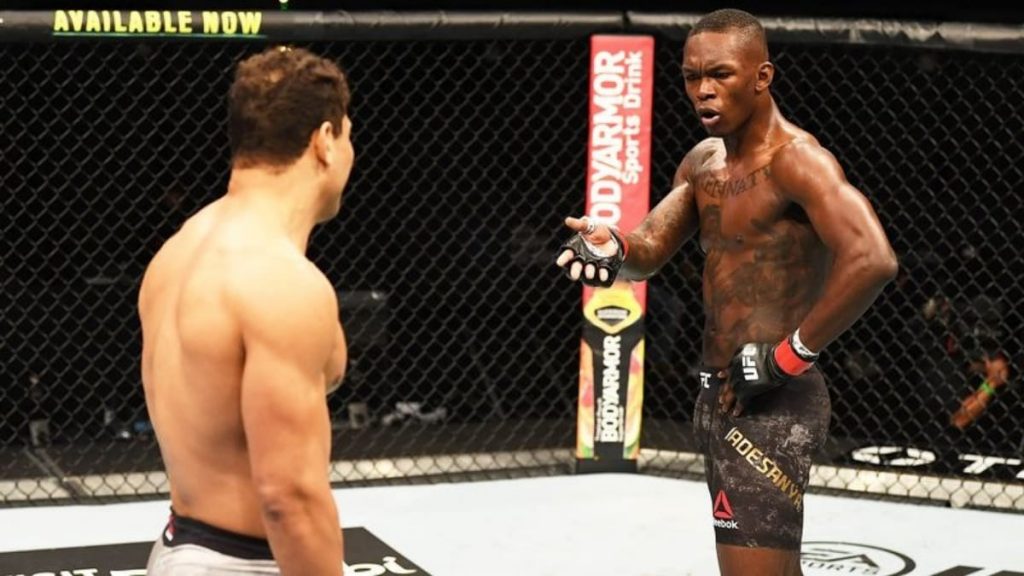 Adesanya also was frustrated with the way people were targeting only him, and not Paulo Costa, who spoke very ill of Israel before the fight. Speaking of it Izzy said, "Dude said so much sh*t to me leading up to the fight, insulted me in so many different ways. That was pretty much a second after the fight was over and you expect me to be gracious? Are you f**king kidding me? I was gracious when I walked up to him and said 'are you going to shake my hand?' and he shook my hand and I said good fight, thank you. Thank you for the game. I was gracious when I secretly DM'd him and checked 'how's your leg? just wanted to check on him."
Costa called Adesanya a "Human Trash" when he found out about the 'humping' incident later on. Then he posted a video on social media asking for rematch and said "I want to kill you".
Also Read: 'I want to kill you' Paulo Costa replied to Israel Adesanya's DMs
"I told him on the DM, you were disrespectful, so I have to be disrespectful back. If you were respectful, then I'd be respectful but I have to make an example out of you. I let him know in the DM then he put out the video saying 'oh I want to kill you, I want to kill you.' Then I f**king released the DM's saying look this is what happened when I DM'd him."
Like it or not, Adesanya has earned it and deserves much more respect!
Also Read: Khabib will not give Conor McGregor attention again, at any cost