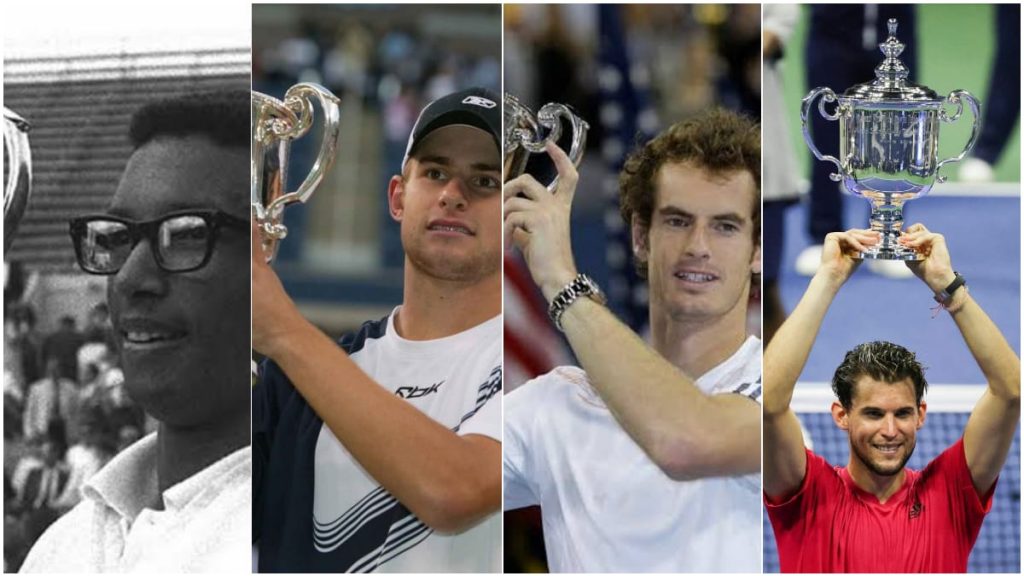 The tennis world had their eyes glued on Arthur Ashe Stadium on Sunday as two of the promising players Dominic Thiem and Alexander Zverev battled it out to claim their maiden Grandslam title. Dominic Thiem got the better of his longtime friend and on court rival in 5 tough and gripping sets and claimed his maiden Grandslam title.
With Rafael Nadal pulling out of US Open 2020, Roger Federer out with injury until 2021 and Novak Djokovic's default under controversial circumstances , the US Open Men's draw was left wide open for the NextGen to make a mark. Thiem and Zverev had just done that, making it to the finals in order to claim their maiden grandslam title and be only the 14th male in the Open Era to lift their first grandslam at the Flushing Meadows.
US Open – A Grandslam where legends first make a mark on the big stage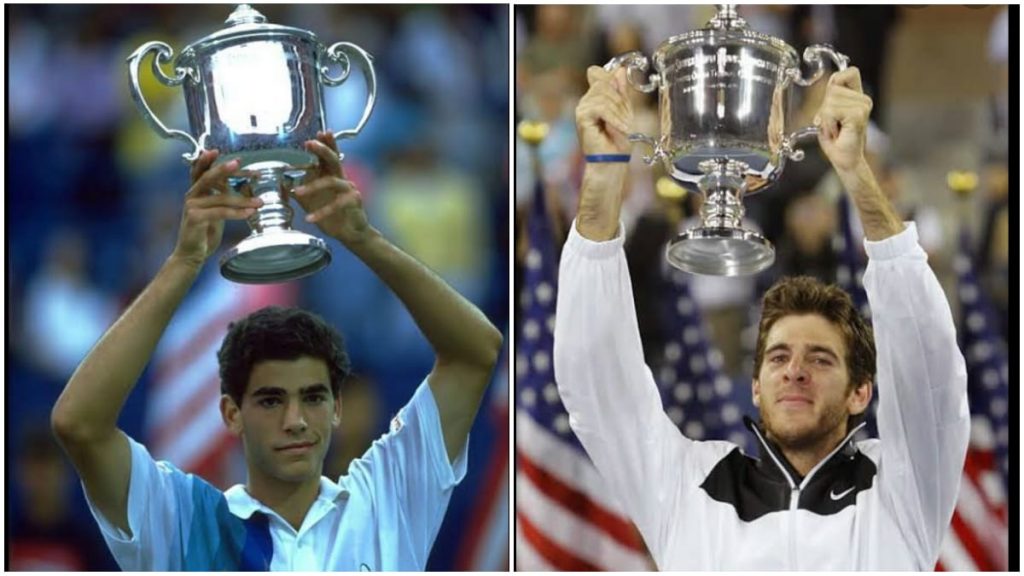 What is it about the US Open and players winning their first grandslam title? Many former legends in the past have won their first slam at Flushing Meadows in their highly decorated careers. A total of 13 former and current tennis players have won their first slam at the US Open going back as old as 1968 with Arthur Ashe himself winning his first slam.
Here is list of those players who won first Grand Slam at US Open
Arthur Ashe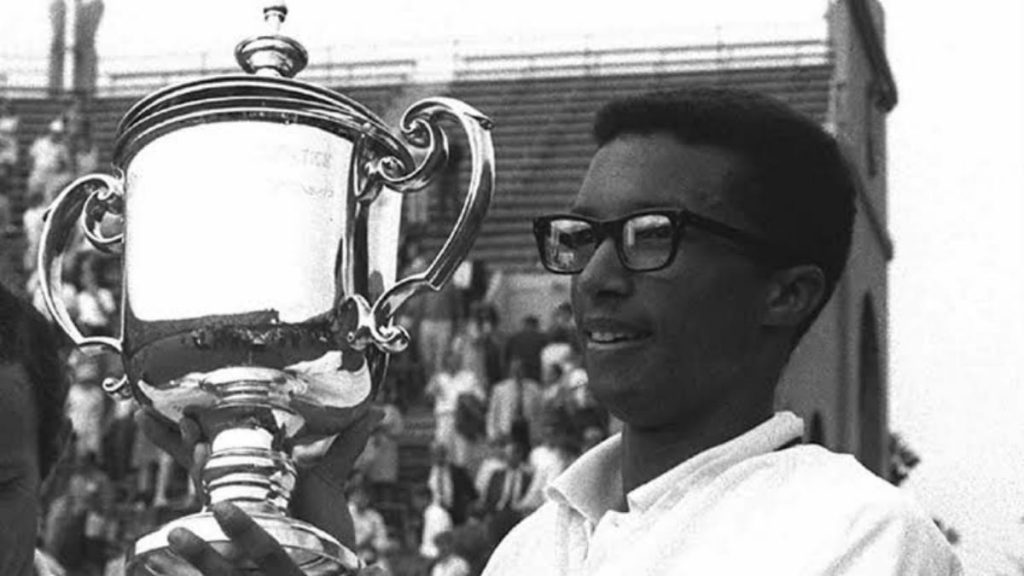 Almost the whole tennis world knows this great man after whom the Arthur Ashe Stadium is named but little do people know that the great Ashe, 3 time Grandslam champion and America's pride started out his journey by winning the 1968 US Open. Arthur Ashe went on further to claim 2 more Grandslam singles titles and two Doubles Grandslam titles in his highly decorated career.
Ilie Năstase- Năstase
One of the best tennis players Romania have ever seen started out by claiming his first Grandslam title at US Open 1972 defeating the home favourite Arthur Ashe in the final. He later went on to win French Open 1973 and won 3 doubles grandslams in his career. Năstase was regarded on the best players of the 70's era.
John McEnroe
Who does not know this fierce American whose on court behaviour often landed him in big trouble. The American is known as one of the best tennis players of the modern era winning 7 Grandslam singles titles. He won his first grandslam at the US Open 1979 beating Gerulatis in the finals. McEnroe, was an amazing player and his rivalry with the Swede Bjorn Borg is considered one of the best in the modern era.
Pete Sampras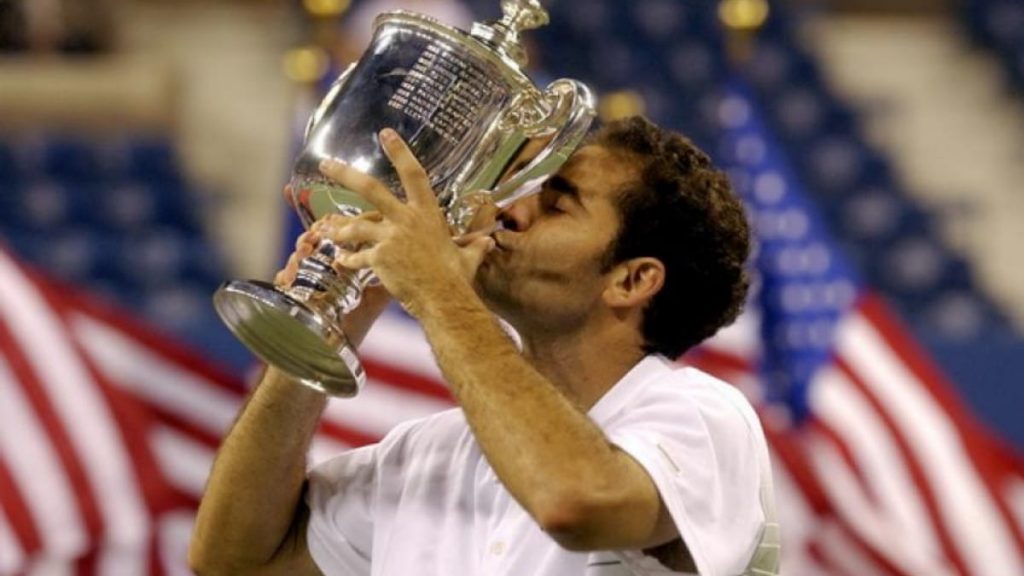 The 14 time Grandslam champion, needs little introduction. Pete Sampras was one of the best tennis players in his generation. He started out his Grandslam title winning spree by first winning the US Open title in 1990 defeating his fiercest rival Andre Agassi in the final. He would later go on to win 4 more US Open titles.
Pat Rafter
Regarded as one of the best Australian tennis players, Pat Rafter won 2 US Open titles in back to back years in 1997 and 1998. Pat Rafter was ranked no.1 in the world during his peak years and played high quality tennis and was certainly one of the top players in the late 90's.
Andy Roddick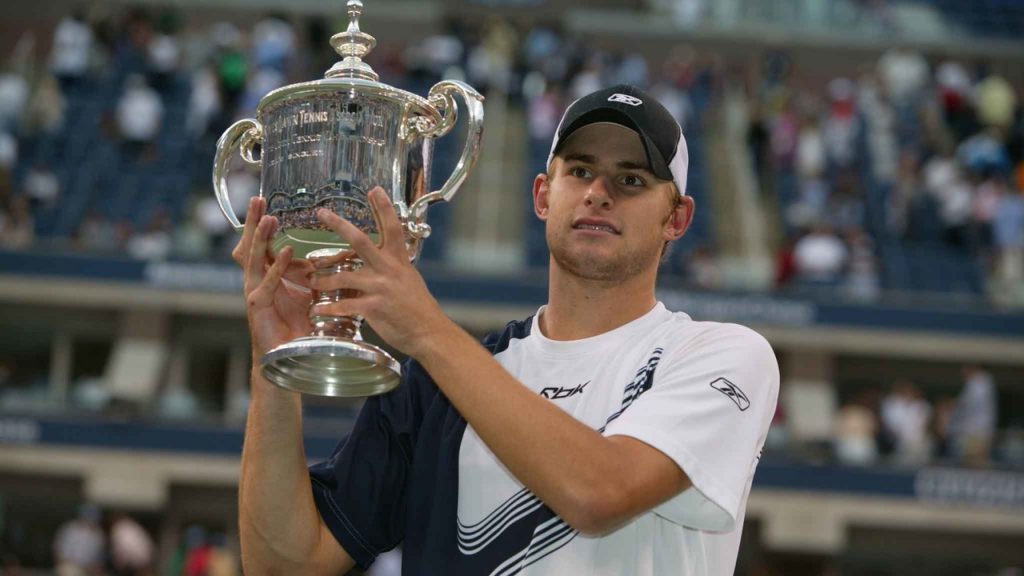 The big serving American with one of the deadliest serves won the only slam of his career at US Open 2003 when he defeated Juan Carlos Ferrero in the final. Though many better things were expected from him after his victory he never lived up to the expectations and never won another major.
Juan Martin Del Porto
The hard hitting Argentinian, Del Potro claimed his only major at US Open 2009 defeating Roger Federer in 5 thrilling sets. In a career destined to be decorated with majors, Del Potro was always betrayed by injuries and hence he could never win any grandslam after 2009 US Open till date.
Andy Murray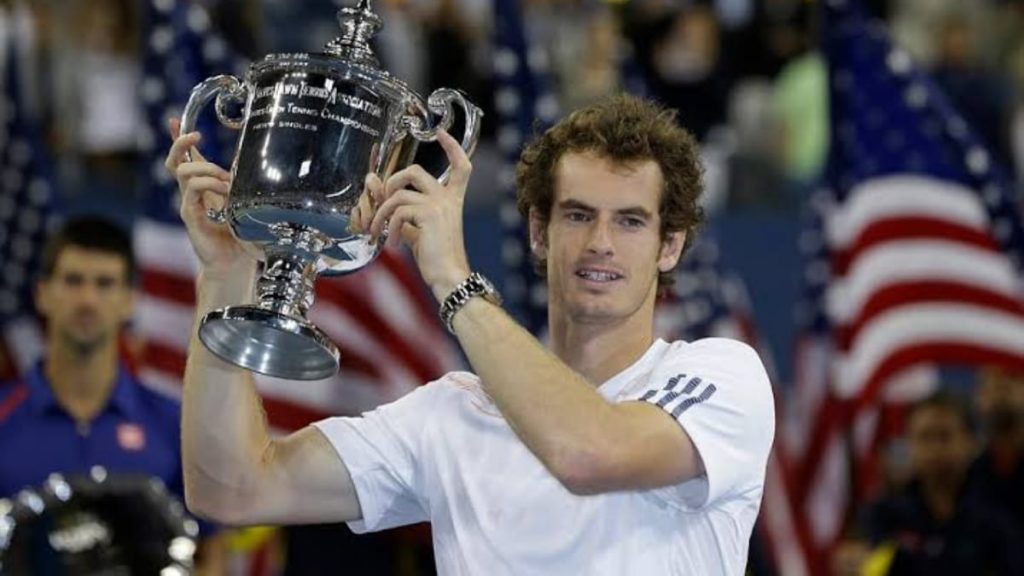 The pride of British tennis, Murray finally claimed his first major at US Open 2012 defeating his rival Novak Djokovic in 5 sets. Murray would later go on to clinch two another majors at Wimbeldon in 2013 and 2016. Currently, Murray is not the one we know from the previous decade , his career has been marred by injuries in recent years and he is trying to get back to his best.
Marin Cilic
Marin Cilic claimed his only grandslam title at US Open 2014 defeating Japanese Kei Nishikori in the final. He reached finals of two other slams later but never won a major till date after his US Open win in 2014.
Other players who won their first slam at US Open are Stan Smith (1972), Orantes(1975), Marat Safin(2000), Hewitt(2001).
Dominic Thiem joins the league of greats as he becomes only the 14th player to win their maiden slam at US Open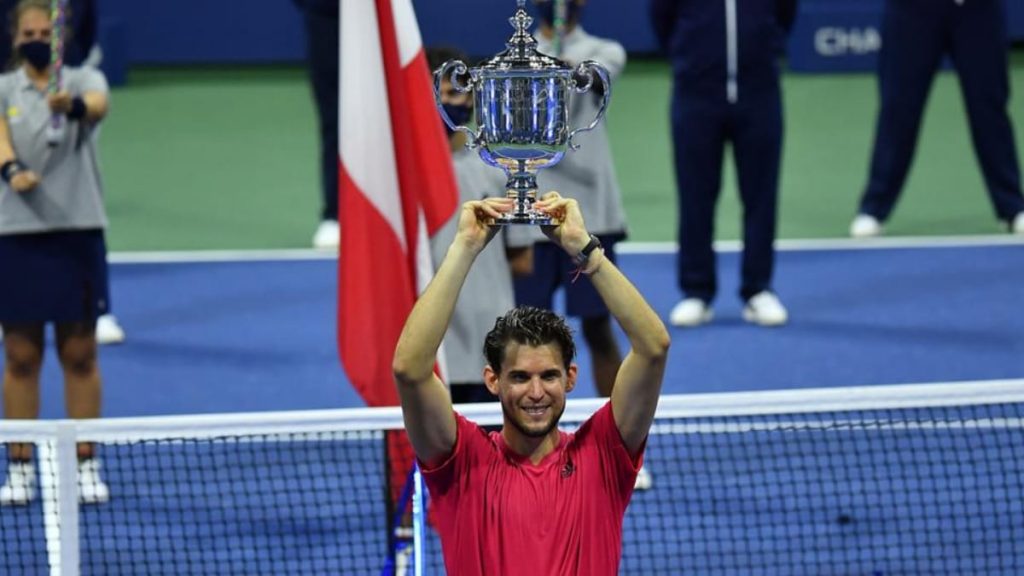 Didn't we all get to witness a US Open Men's final we asked for? Dominic Thiem, 2nd seeded Austrian defeated Alexander Zverev in a five set thriller at Arthur Ashe Stadium on Sunday. Dominic Thiem claimed his maiden grandslam on Sunday after facing 3 heartbreaking losses to Rafael Nadal in the French Open finals in 2018,2019 and losing to Novak Djokovic in Australian Open 2020 final. Dominic Thiem was looking all out of sorts in the first two sets on Sunday against Zverev moving too poorly on court, serving was below average and Alexander Zverev capitalized on the Austrian's errors and lead 2-0 after 2 sets. Dominic Thiem produced one of the comebacks from the top draw as he got his act together and won the next three sets to win the title. The last set went all down to the wire going into a tiebreaker and Thiem maintaining his composure to win the last set tiebreaker 8-6. With his victory, Dominic Thiem becomes only the 14th player in the open era to win his maiden slam at US Open. He joins some of the greats like Pete Sampras, Arthur Ashe, Andy Roddick. With Rafael Nadal pulling out of the US Open this year, Federer sidelined with injury until 2021, and Novak Djokovic's controversial default in the 4th round , none of the Big 3 of tennis were in the last 8 leaving the draw wide open. This was Dominic Thiem's best chance to claim his maiden slam and he did just that at Arthur Ashe on Sunday in an off the seat thriller
"Long Time Coming", but certainly worth the wait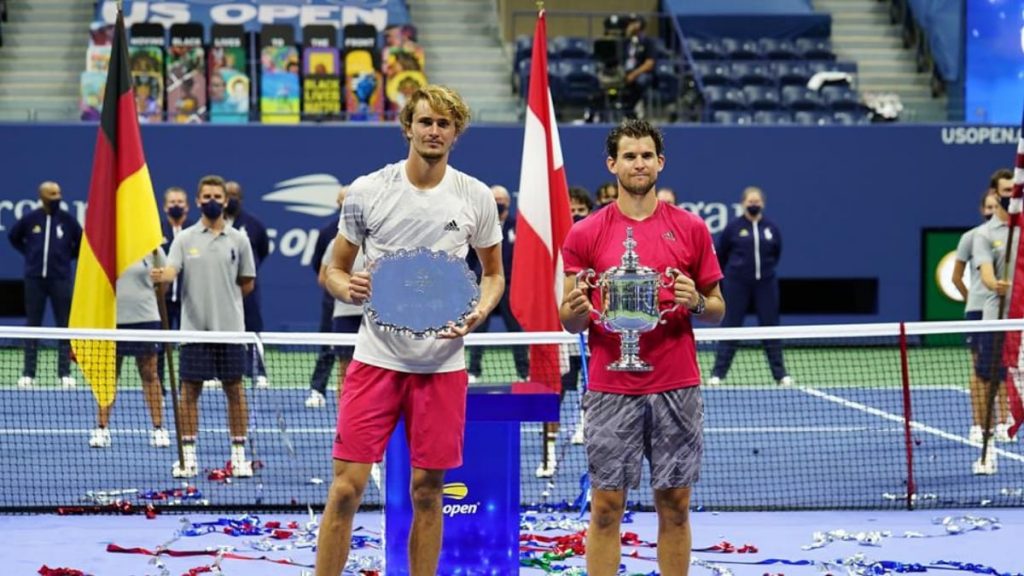 Dominic Thiem was emotional after his win against Zverev on Sunday as he took to social media later on and said that he has faced a lot of challenges in his tennis career and this was one of his best moments. Dominic Thiem, who lost 3 finals in a Grandslam final in the past two years was certainly relieved after getting the final's bad luck off his back.
Could this be the start of Dominic Thiem's multi-grandslam career in years to come? Only time will answer this question but seeing the past players who have won their first slams at US Open it can certainly not be denied. Pete Sampras who won his first slam at US Open in 1990 went on to claim another 13 majors in his carerer. Dominic Thiem certainly has the game to win multiple slams.
Also Read: US Open 2020 Men's Finals: Alexander Zverev vs Dominic Thiem Preview, Head to Head, Prediction