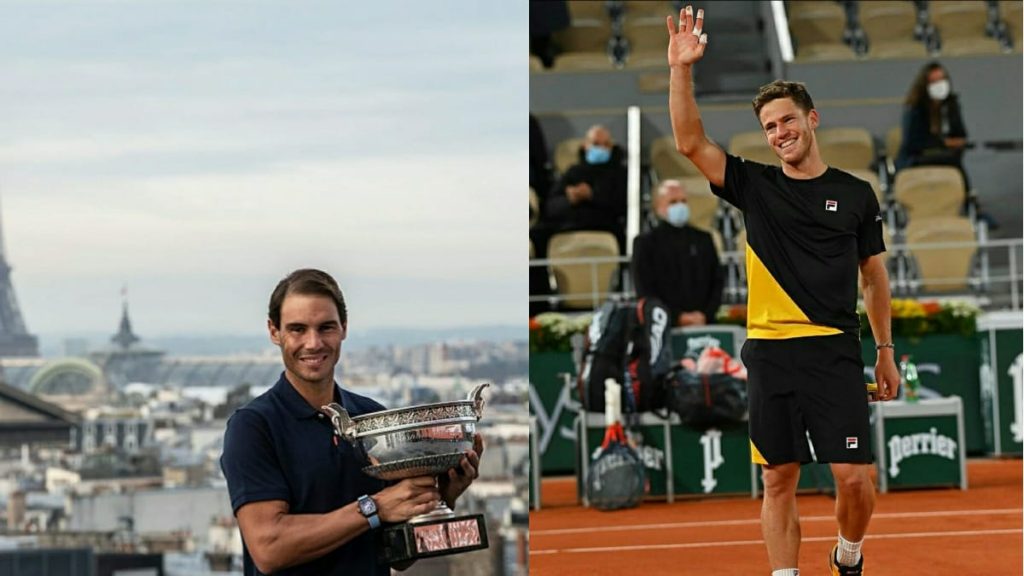 Diego Schwartzman, recently in an interview to ATP Website described Rafael Nadal's feat of 13 French Open titles as incredible and said that whatever the Spaniard has achieved is completely crazy.Rafael Nadal won his 13th French Open title last week, defeating Novak Djokovic in straight sets in the final. With his French Open triumph, the Spaniard equaled Federer's record of 20 Grandslam titles.
Diego Schwartzman realizes how difficult it is to beat Rafael Nadal. The Argentinian defeated Rafael Nadal for the first time in 10 meetings at the Italian Open 2020. However, at the French Open 2020, he lost to Nadal in straight sets in the semifinals.
Schwartzman was in full praise of the Spaniard saying, Everything he does is crazy… I've told him, he continues to break records, both on clay and at the Grand Slam level." The Argentinian also put emphasis on how incredible was the feat of winning 13 French Open titles.
"Now he's there fighting Roger Federer head to head (for the Slams) and Novak Djokovic a little further back, the three of them are fighting to be the best in history and it's incredible what Nadal keeps doing," Schwartzman said. "A lot of people read saying 'only playing Roland Garros 13 times is difficult, to win it 13 times, you can't comprehend what Rafa is doing there.'"
"I feel very comfortable in Mallorca, I love the Rafa Nadal Academy," says Schwartzman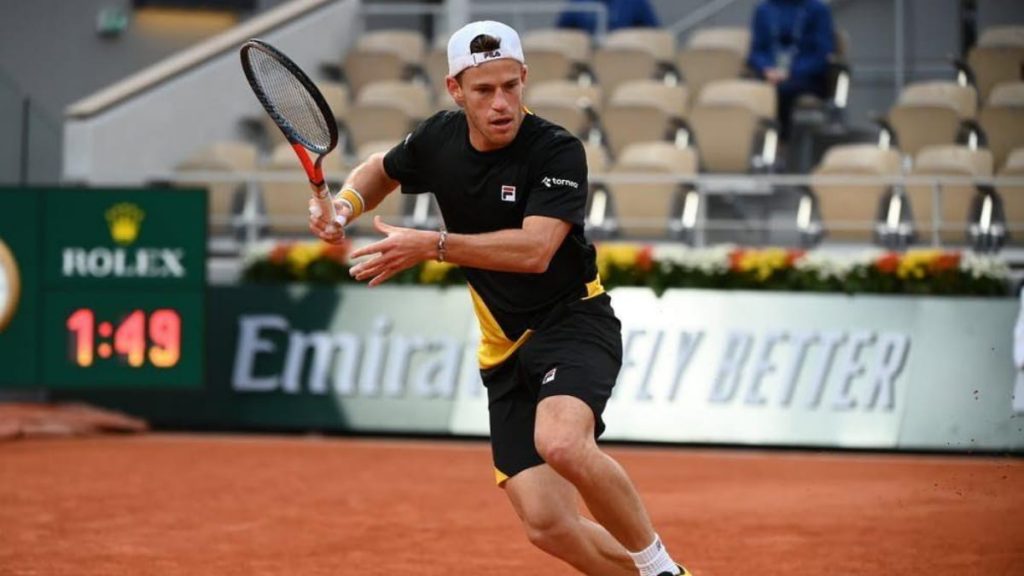 Diego Schwartzman is having a breakthrough season after he broke into the top 10 rankings for the first time in his career. The Argentinian has enjoyed a couple of impressive results during the clay court season. Schwartzman reached the finals of the Italian Open 2020 and followed it up by reaching the French Open semifinals where he lost to Rafael Nadal.
"These last few weeks were a very good level, with a lot of new things, defeating the best clay court players which are there today and I think that in the end I ended getting the confidence to enter the Top 10. Being part of the Top 10 is an important achievement after many years of being close and it is very nice to be able to achieve it," Schwartzman said.
Diego Schwartzman is currently training at the Rafa Nadal Academy in Mallorca and he is enjoying his time there. He is all set to participate at the Cologne 2 Open next week followed by the ATP Erste Bank Open in Vienna from 26th October.
Schwartzman concluded by saying,"I feel very comfortable in Mallorca. I love the Rafa Nadal Academy, I have already been several times. I like the city too and it is an important part of being able to enjoy after coming and training, to relax."
Also Read: The Big 3: Bagels served and received by each of the 3 greats of Tennis