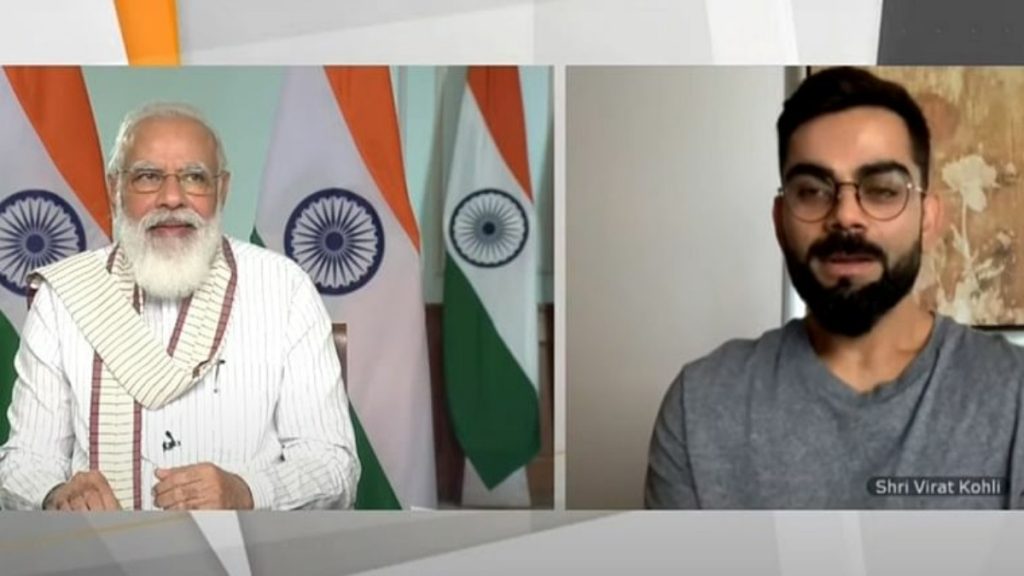 India skipper Virat Kohli interacted with Prime Minister Narendra Modi on the eve of first anniversary of the Fit India Movement and discussed about his fitness routines and diet during their interaction at the Fit India Dialogue.
Modi talked with several fitness enthusiasts on the eve of the first anniversary of the movement and in a candid moment during his conversation with Kohli, he cracked a joke about 'Chole Bhature' business of Delhi.
Narendra Modi's joke on 'Chole Bhature'
The Prime Minister asked if he has been staying away from his favourite street food.
Kohli, in the past, has talked about how he would prefer 'Chole Bhature' on cheat days. As a child, Kohli had said, he used to eat a lot of street food but now the sport demands a healthy diet and he stays away from eating anything that is unhealthy for his body.
Kohli said, "We were discussing a few minutes back, our native diet, the food from our region, I have noticed we have not had any health issues with it. From my own experience, I have seen my grandmother, she is very healthy. She eats simple home-cooked food. When I was growing up, I used to eat a lot of street food. Whenever I used to go play, I used to eat outside a lot. From a health point of view, I realised it wasn't good."
Kohli is currently in the UAE for IPL 2020. He led his side to victory in their first game against Sunrisers Hyderabad and will be looking forward to repeat the same performance tonight against Kings XI Punjab.
ALSO READ| Fit India Movement: 'I take the initiative and run first for the test,' Virat Kohli tells Modi on Yoyo test at Fit India Dialogue