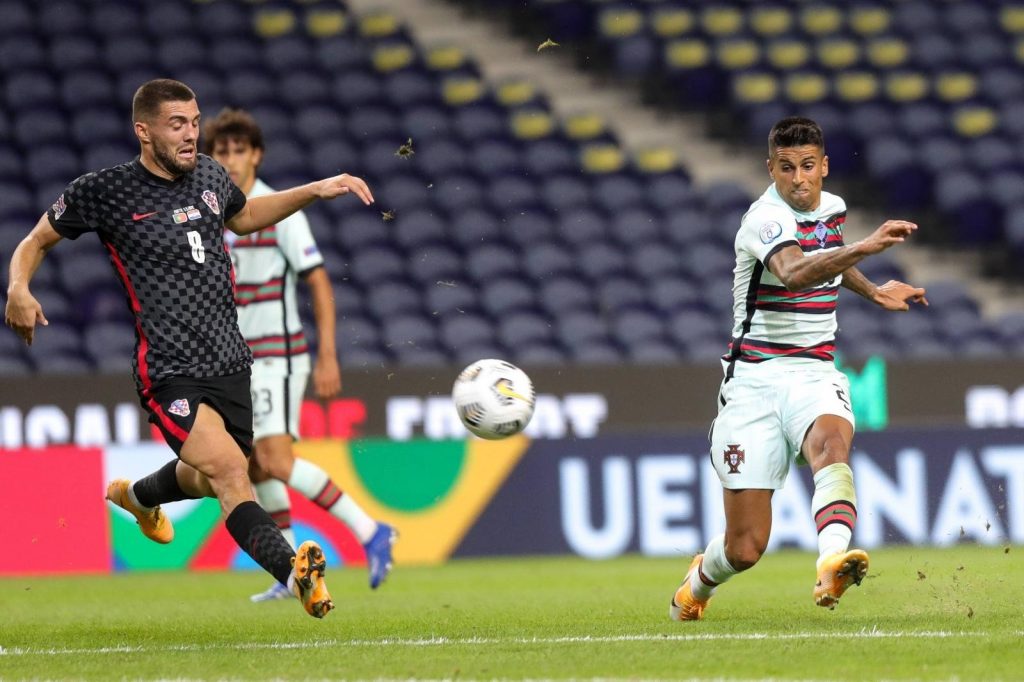 The UEFA Nations League fixture between Portugal and Croatia took place on 6th September. The game was expected to be high-intensity encounter. However, it became a one-sided wherein Portugal had most of the possession and more shots on goal. Croatia also created a few chances but unable to eventually get over the line with just 1 consolation goal in the end. The dominance was clearly depicted in both the halves.
The match started with some good play by the boys from Portugal. Getting shots on target and creating chances got them dominating the game straight away. The first great chance fell at Joao Felix's feet in the 15th minute. After a great shot from Cancelo in the 19th minute, Portugal created the chance with the corner being hit on the crossbar by Joao Felix.
The Croatian goalkeeper deserved all the praise for his 100% commitment and blocked all the early chances for his team. The debutante Jato hit the frame in the 27th minute trying to score a magnificent goal. Eventually, Joao Cancelo brought his magic to the field and gave Portugal the lead with a spectacular left-foot shot in the 41st minute.
The second half also started with major dominance from Portugal. But this time around, Croatia showed some intent and did some great passing. The chance of a free-kick from just outside the box was wasted by Bruno Fernandez as he kicked it over the goal. Proving their hold over the game, Portugal scored again in the 59th minute. This was scored by Diego Jota courtesy an overhead ball from Guerreiro. Portugal was in no mood to stop as they once again scored in the 70th minute.
Portugal was absolutely brilliant and unstoppable on the field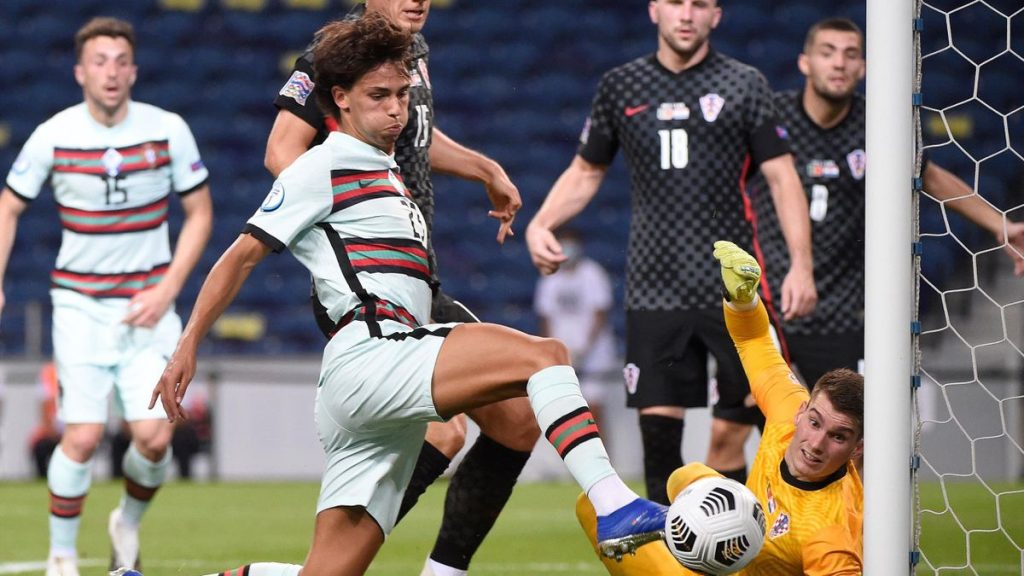 It was young Joao Felix's magical shot from outside the box that gave Portugal a 3-goal lead. The main players from the Portugal team were eventually substituted taking future into consideration. Although, Croatia managed to get 1 consolation goal with some good play by Perisic and eventually the touch of Petkovic.
The Portuguese never stopped scoring and took home a 3-goal lead with Andre Silva scoring a beautiful tap in goal through a corner kick in the 94th minute. Portugal played this match without Cristiano Ronaldo and seemed absolutely unbeatable.
This showed that Portugal's future is certainly bright. However, Croatia will need to work hard in absence of players like Luka Modric and Ivan Rakitic to go forward in the future.
Also Read: Barcelona will continue to win without Messi, says Enrique