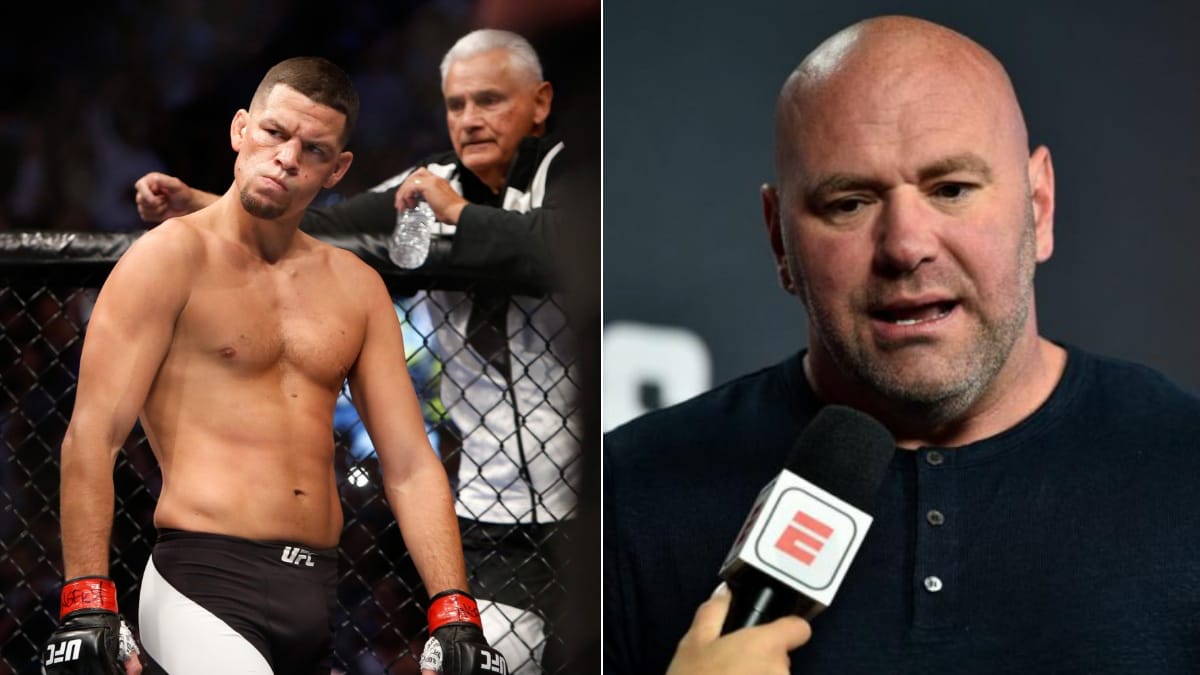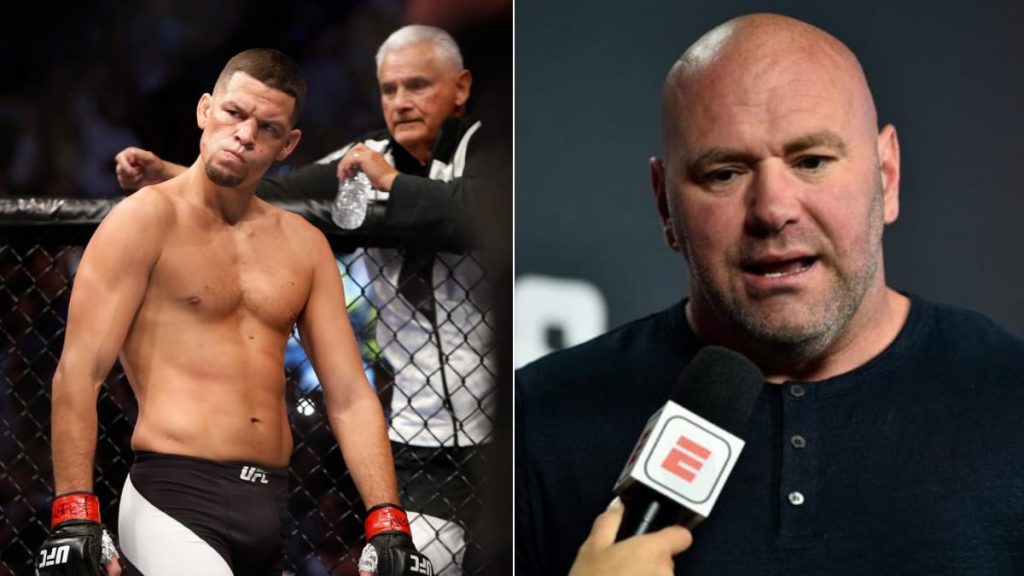 Nate Diaz is one of the most high profile and lethal fighters in the UFC. So lethal, that he does not take criticism from anyone, even if it's UFC President Dana White.
Diaz last fought against Jorge "Gamebred" Masvidal in 2019 and hasn't stepped into the Octagon ever since. His return to the Octagon is one of the most hottest topics in the MMA community.
Diaz and White feud over Twitter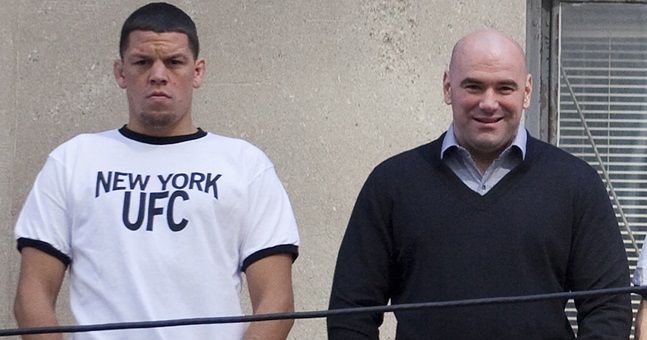 The Stockton fighter and Dana White have not come to agreement over Diaz's next fight in the company. The whole scenario started when emerging lightweight Dan "Hangman" Hooker asked the younger Diaz for a fight, whether he'd like to compete at at the 155 pound division or the 170. To which Diaz replied, "165".
It did not take long before Dana White flew in, rejecting the idea of letting Diaz and Hooker fight at 165lbs. He simply wrote, "nope." Diaz did not look impressed with the boss' rejection and commented, "I wasn't asking."
This is not the first time Dana White has rejected the idea of bringing up a 165 pound division in the UFC. Back in 2018, it was none other than Diaz himself who wanted to fight Dustin Poirier at 165lbs. He tweeted, "I'm Happy to announce that I'm bringing a new weight division to the UFC. I'll be fighting the main event November 3rd in NYC against Dustin Poirier for the first ever 165lb belt superfighter division. I'm happy to be apart of history"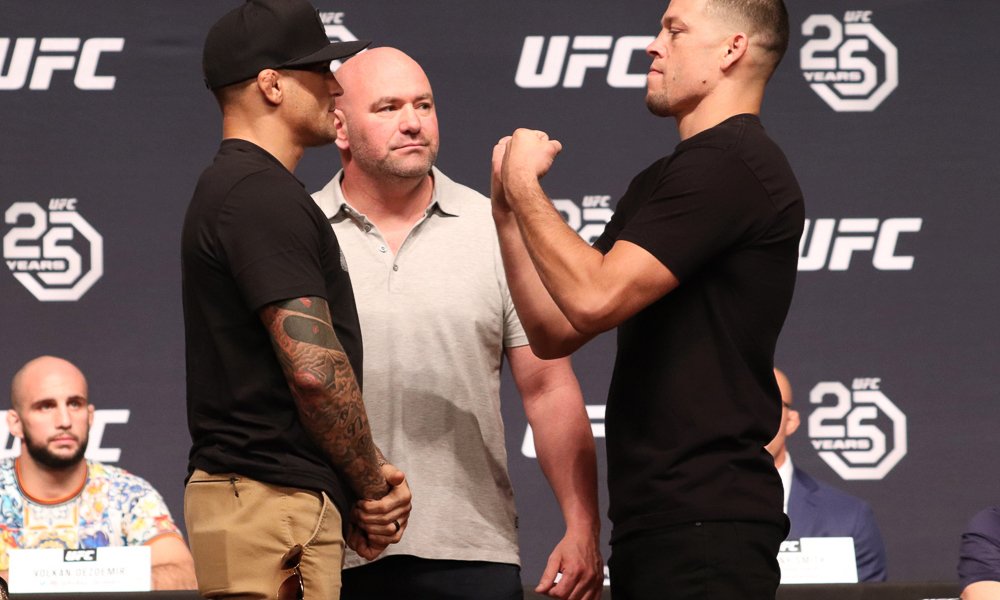 This did catch Dana White's attention, as he called Diaz "a nutcase". He wrote, "You can't sign a deal and then do the things that he's doing right now, and not fight."
Diaz handed White a "virtual" Stockton slap when he said he will be pulling out of the event, since his terms are not being met.
With Dana White scrapping the idea of bringing in a 165 pound division, Nate Diaz's future to fight in the UFC seems questionable. Knowing how rebellious Diaz can get, White will have to lure Diaz if he wants him in the company.
Do you think Nate Diaz will fight again?
Also Read: Ali Abdelaziz ready to pay crazy amount to Tony Ferguson if he fights Islam Makhachev at UFC 254