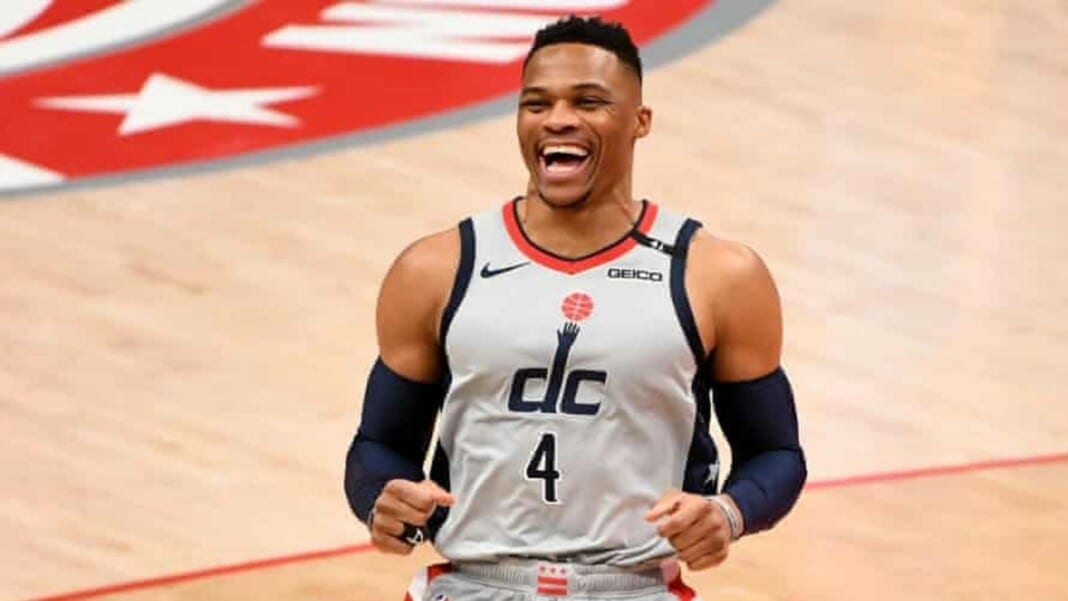 The Washington Wizards have been through a lot this season despite having players like Russell Westbrook and Bradley Beal. After a great beginning for Bradley Beal, the team just could not hold on to his momentum. They acquired Russell Westbrook by letting go of John Wall initially. Today as the regular season is at the verge of completion, Russell Westbrook re-wrote the history with his new franchise. Russell Westbrook has now become the #1 in All-Time Triple Double records in the NBA. The Washington front office are proud of their guard accomplishing this mammoth milestone. This season has not only been a turnaround for Russell Westbrook but also for the Washington Wizards.
The Washington Wizards faced Atlanta Haws in their latest match up. However, they lost a marginal 1-point intense game, Russell Westbrook was in his complete form. As Wizards opened without Bradley Beal in the roster, Russ lead the team to a close defeat. Coming off the bench, he scored 28-points, 21 assists and 13 rebounds to score the triple double he cannot forget in his career. Other than him, Rui Hachimura scored 20 points. The Atlanta Hawks were stronger compared to DC. Trae Young Scored 36-points while John Collins and Bogdan Bogdanovic had 25+ respectively.
NBA players react to Russell Westbrook's achievement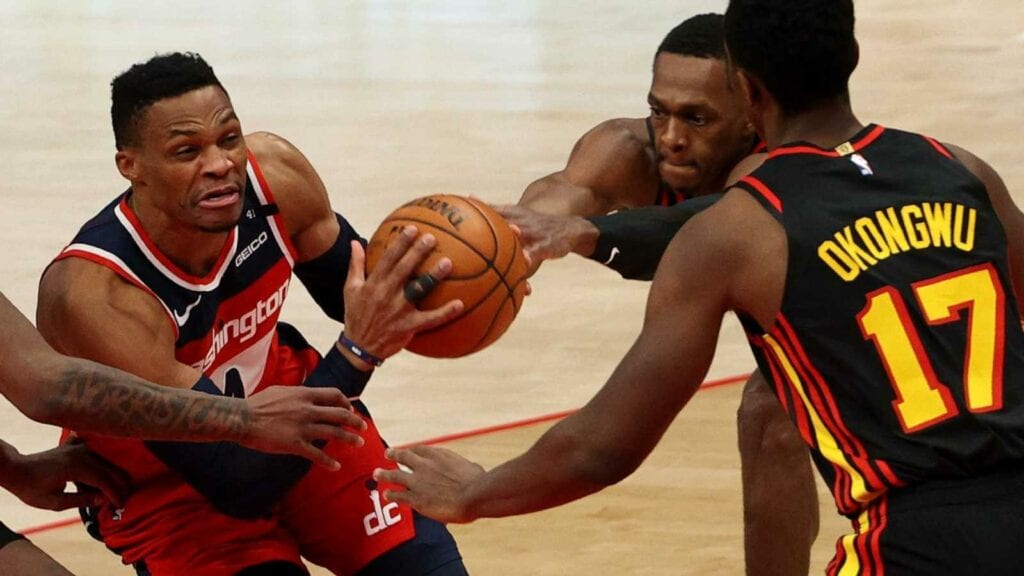 As Russell Westbrook etched towards this gigantic record his colleges were overwhelmed with the achievement. Russ charted his 182nd triple-double in his career. With this performance he surpassed Oscar Robertson, the former NBA veteran in this All-Time record. NBA player Luka Doncic commented "a huge deal" while Cleveland Cavaliers veteran Kevin Love mentioned Russell Westbrook as "unprecedented run". Russell Westbrook deserved all this praise after going low with years at Houston Rockets.
LeBron James showered his praise while Magic Johnson himself called him greatest. NBA commissioner Adam Silver congratulated Westbrook on his achievement as well. The Washington Wizards, who are 10th in the EC, are looking to go all out in the play-in and secure their spot for the playoffs this season. Bradley Beal has got a great player as his wingman. As the NBA prepares for post-season games. Russel Westbrook will look to deliver huge for DC.
Also Read: Can Los Angeles Lakers avoid play-in and seal a spot in the playoffs?