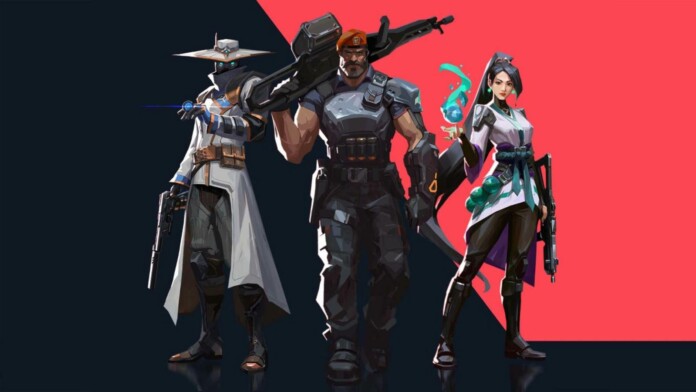 The Sentinel Role in Valorant is a very important role in the team composition. In the right hands, the Sentinel can be the line between winning or losing the round. They have slow-paced abilities which help with information gathering and flank watching. These agents are usually played by the in-game leader(IGL) of the team. There are 3 Sentinels in Valorant. In this article, we will be looking at all of them. This is the Sentinels in Valorant Explained: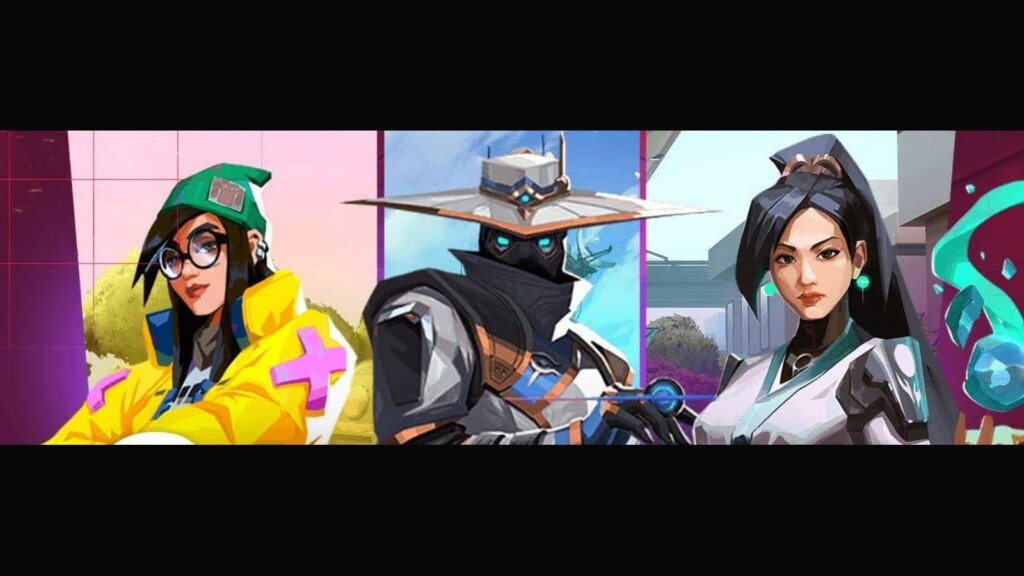 Related: Duelists In Valorant Explained
Sentinels in Valorant Explained
1.Cypher: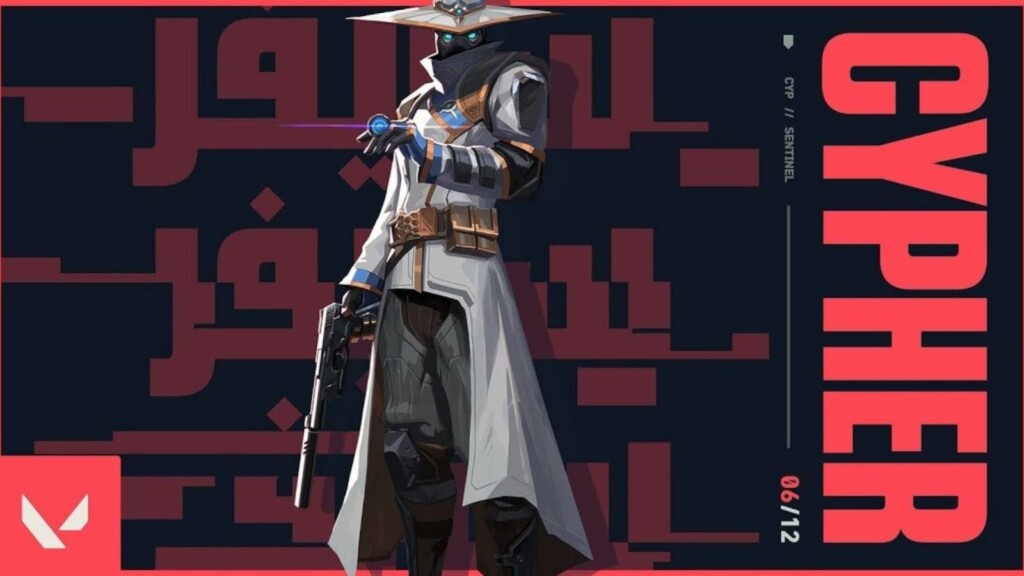 Nationality: Moroccan
Basic Ability 1: Tripwire- Launch the tripwire to place it between the span of 2 walls or floors. It becomes almost transparent when attached but makes a buzzing sound while near it. Any enemy who steps on it gets their position revealed and dazed if they do not destroy the tripwire. If destroyed, it notifies Cypher revealing the position of the opponent anyway. It is disabled if Cypher dies.
Basic Ability 2: Cyber Cage- Throwable device that launches a cage when triggered. This cage blocks vision and also makes a unique sound if opponents pass through it
Signature Ability: Spycam- Launches a camera that can stick to walls or the ceiling. It provides a video feed to cypher and is invisible when not in use. While controlling it, Cypher can also shoot a dart on the enemy who is then revealed until the enemy spends a second off to remove it.
Ultimate Ability: Neural Theft- Activate this ability near an enemy corpse to reveal the position of the remaining opponents for a brief second
Cypher is an information gathering agent whose abilities help to flank watch and gain precious intel to help the team win the round. He is a very team based agent and can prove to be very useful in the course of the round.
2.Killjoy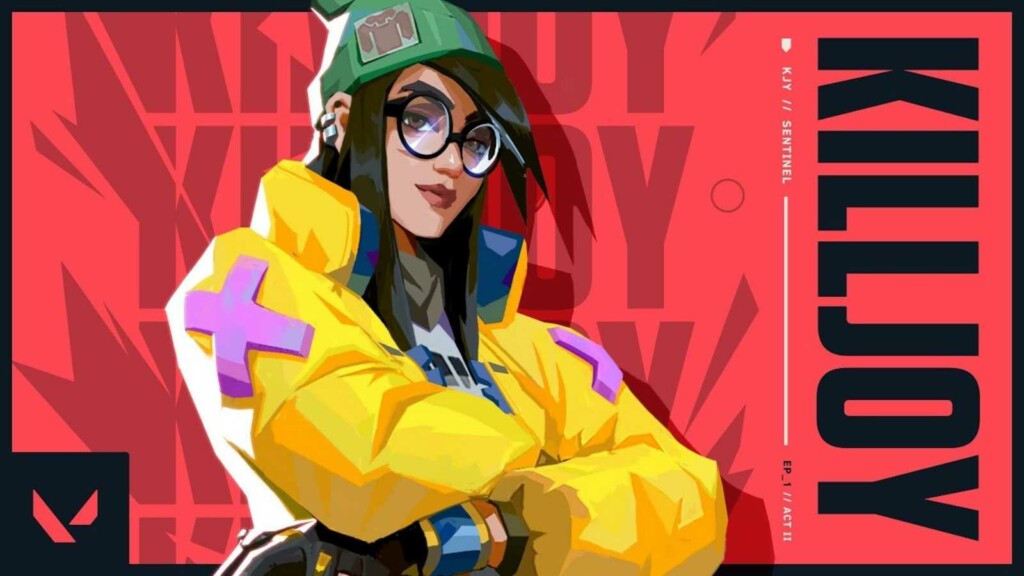 Nationality: German
Basic Ability 1: Nanoswarm- Deploy a Nanoswarm grenade at any location which when triggered deploys a swarm of high damage nanoswarm bots. It becomes almost invisible when not in use but can be easily destroyed if shot. It makes a buzzing noise when neared.
Basic Ability 2: Alarmbot– This ability helps in flankwatch. It becomes almost invisible when deployed. When the opponent enters its range, it explodes revealing their position while also leaving them in the vulnerable state. It goes inactive when Killjoy dies or is too far from it(40m)
Signature Ability: Turret- When equipped, this turret can shoot any enemy in a 180 degree view of it. It can be destroyed by gunfire or any damaging ability. It also goes inactive when Killjoy dies or is too far from it(40m)
Ultimate Ability: Lockdown- Activate at any spot to start a ten second countdown ,while creating a radius on the map. After the countdown, it detains all the players caught in the radius
Killjoy is a German agent who uses her tech in combat. Her abilities also help to gain information while effectively flank watching. She can also recall her Alarmbot or Turret while rotating away and place it in a new location
3.Sage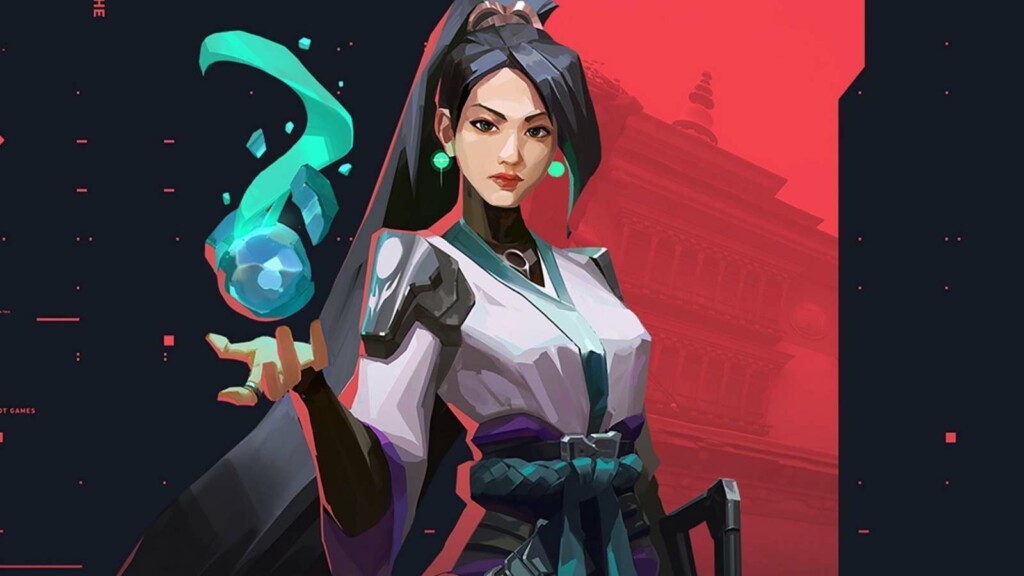 Nationality: Chinese
Basic Ability 1: Barrier Orb- Creates a wall in any direction. It takes 3 seconds to fully deploy before which it can be destroyed easily.
Basic Ability 2: Slow Orb- Launches an Orb spreading on the floor which slows down enemies and teammates that step on it while also making a unique crackling sound
Signature Ability: Healing Orb- Heals any teammate by 60 HP when used. Sage can also use it to heal herself but it is slower.
Ultimate Ability: Resurrection- Revives a dead teammate when used
This Chinese Sentinel is probably the most important of all. Her walls can be used to hold down choke points but her healing and reviving abilities are the most important. It can bring back any player or give them additional HP which can totally change the course of the round. Her slow orbs are often used with damaging abilities of other agents to make it more difficult for the opponents to escape
These were the different Sentinels in Valorant Explained. All these characters are important for a team composition and can play a large role in helping the team win.
Also Read: Revealed!! New Valorant Origin Bundle, here are the variants available