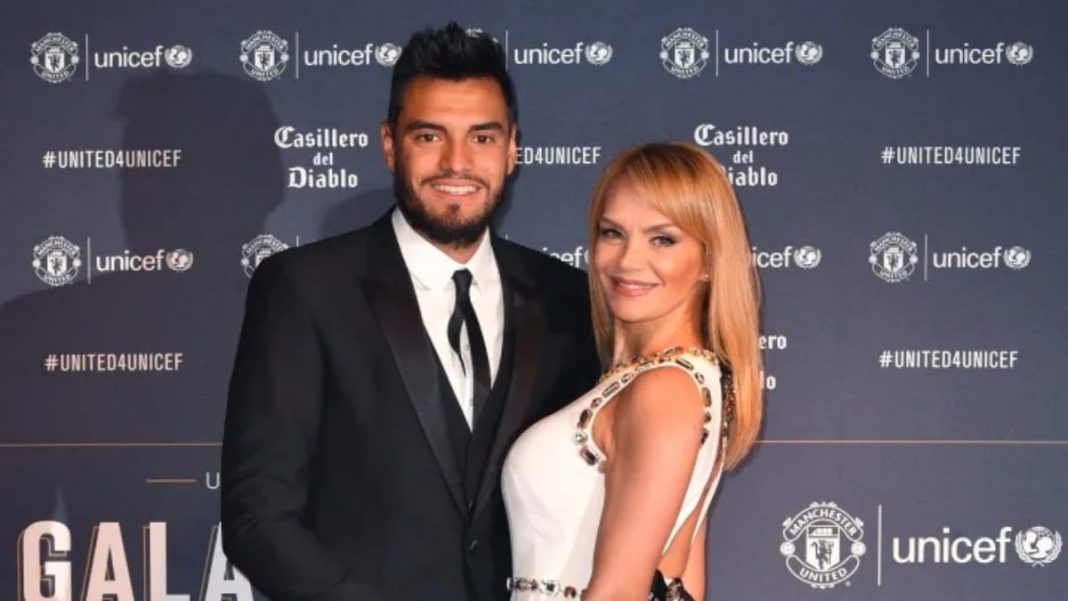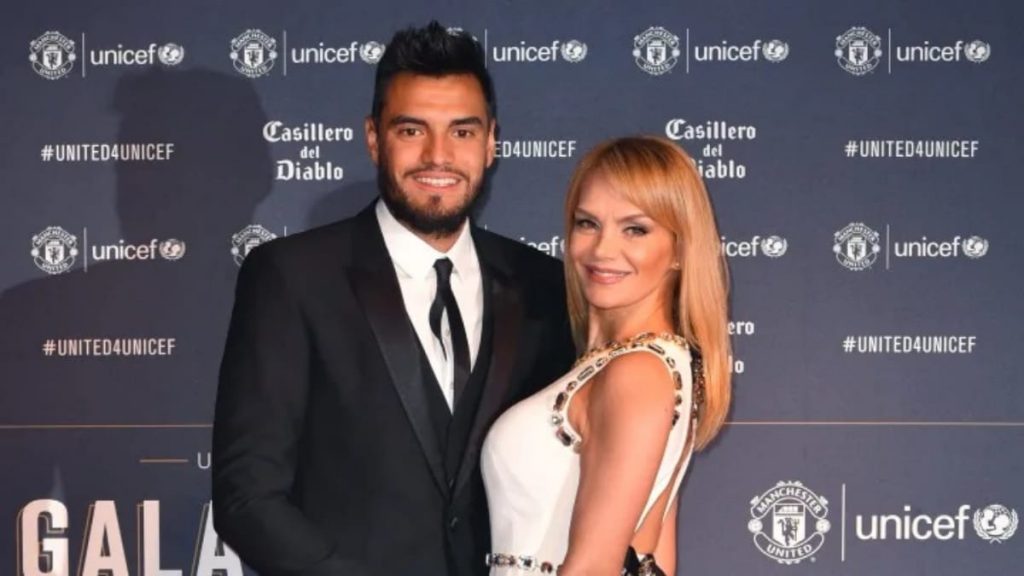 Sergio Romero's wife has taken to Instagram to blast the executives at Manchester United for not letting him move. He was supposed to leave on Monday after being the third-choice goalkeeper.
Third Choice Keeper:
Romero has spent the last few seasons as David De Gea's back up goalkeeper and has performed marvellously. He takes up the role in FA Cup, Carabao Cup and Europa League matches. However, with Dean Henderson returning back to Old Trafford, he has now fallen down the order.
He was linked to a move to Everton with Ancelotti wanting him to replace Pickford, however, the deal fell through. This means that Romero will stay at Manchester United until the January transfer window at least.
His wife commented on Instagram, "Sergio Romero worked hard for his club. Last trophy they won, they lifted it with him. He helped the team [reach] 4 finals/semifinals, and then he was left on the bench only to lose them all. It is time to return the opportunity and let him go. RESPECT FOR ONCE."
He's made only seven Premier League appearances for the club in five seasons but has featured in 61 total games as he's established himself as Man Utd's cup goalkeeper. He also featured 23 times in the Europa League, with 12 of those starts coming in the club's run to the title in 2015-16. 
During his time at Manchester United, Romero has lifted an FA Cup, Carabao Cup, a Community Shield and a Europa League trophy.
Also read: Edinson Cavani is officially a Manchester United Player