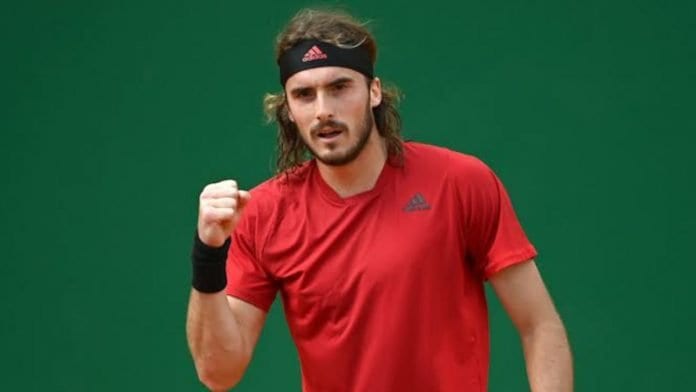 ATP Barcelona Open 2021: Stefanos Tsitsipas secured his ninth consecutive victory on clay courts, as he stormed past Jannik Sinner in straight sets in the semifinals. The Greek defeated the Italian prodigy, by a scoreline of 6-3, 6-3 to reach his second successive final in as many weeks.
Stefanos Tsitsipas will now face the winner of the semifinals between Rafael Nadal and Pablo Carreno Busta in the finals of Barcelona. The 22-year old has an opportunity to claim back to back titles on Sunday, as he is currently in red-hot form.
Stefanos Tsitsipas dominates the Italian, right from the onset
Stefanos Tsitsipas never gave an opportunity to Jannik Sinner to make a comeback in the match. The Greek had a high first serve accuracy of 75%, and managed to win 72% of his points on first serve. He put the Italian's serve under tremendous pressure, converting three of his 10 break point opportunities. Moreover, he won 43% of his return points on Sinner's first serve, which led to his dominant win.
Tsitsipas won 65 points throughout the match, as compared to Sinner's tally of just 50 points. The defining point of his performance was the composure he kept during vital moments of the game. The Greek managed to hold his serve, when he was put under tremendous pressure by Jannik Sinner.
Stefanos Tsitsipas is yet to drop a set so far, in his nine victories in the span of just under two weeks. He has beaten some good players like Jannik Sinner, Andrey Rublev and Felix Auger Aliassime, and will hope to do well throughout the clay-court season.
Also Read: Find Out: Stefanos Tsitsipas reveals his moments of despair and darkness in confinement