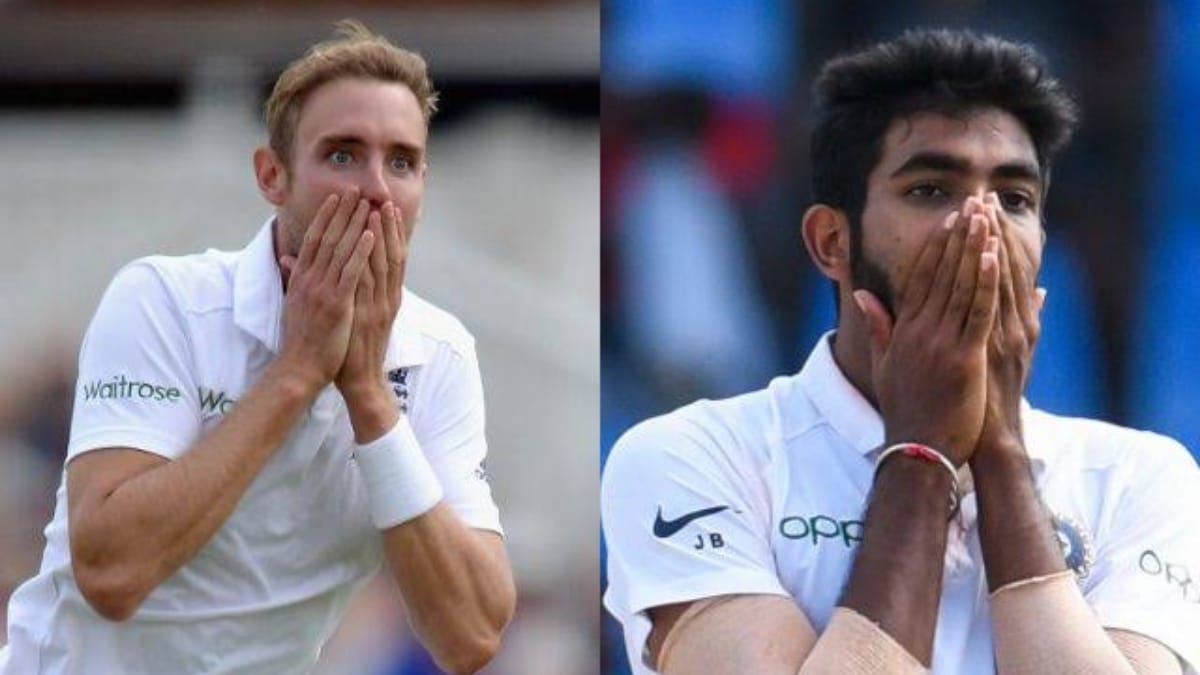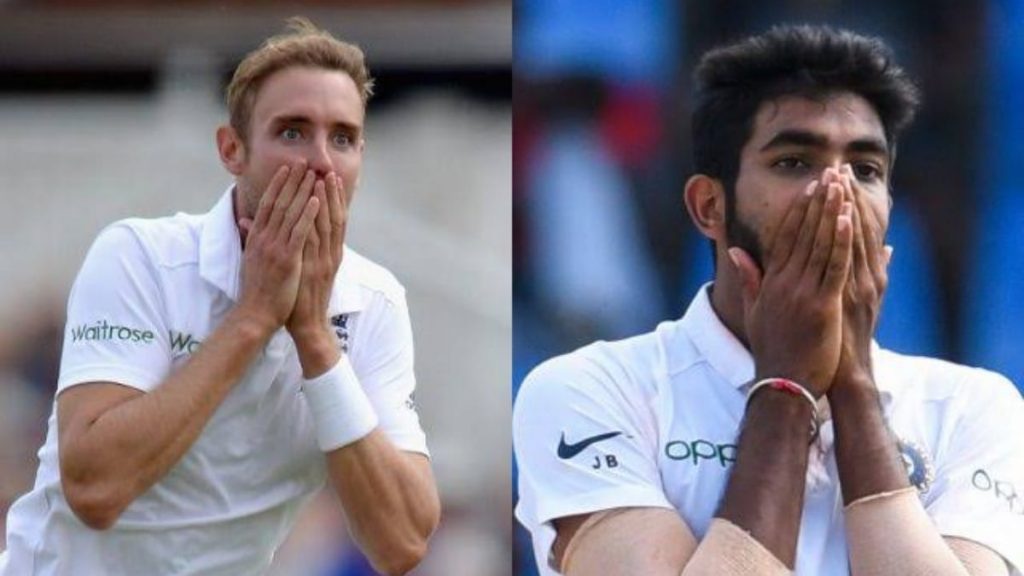 Many cricket fans on social media think it's easy to provoke cricketers with their comments. The English pacer Stuart Broad has been subjected to random trolls many times and like every time Broad has owned the troll on his recent Instagram post.
Stuart Broad recently posted a photo of himself standing in a beach on Instagram. A random fan trolled Broad with a random comparison and once again Broad owned the troll as always.
Stuart Broad – Savage on and off the field
Stuart Broad recently became the seventh bowler in the history of Test cricket to pick up 500 wickets. He reached the milestone when he dismissed Kraigg Brathwaite on the fifth day of the deciding third Test against the West Indies. Stuart Broad who is one of the best if not the best bowler of England has had an amazing career so far.
Yesterday, Broad posted a picture of him standing in the beach. In his post a random fan came up with a comment comparing him to Bumrah. Broad gave the fan a befitting reply who said Broad is not great like Bumrah. Broad replied to the fan, that comparisons are never needed and advised the fan to enjoy good bowlers.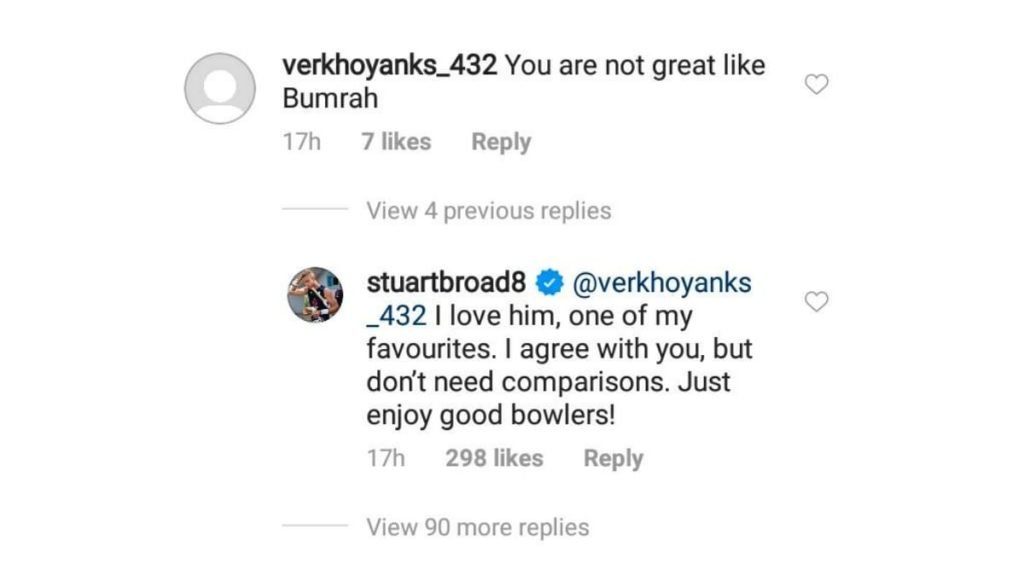 Whether it's dealing with a sledge on the field or a troll off the field, Broad has always owned his opposite party. Stuart Broad who is one of the most active cricketers on social media has once again owned a troll and will continue to give befitting replies to his trolls as usual.
ALSO READ| IPL 2020: Gautam Gambhir opines that Mumbai Indians should not send Pollard below No. 4 or 5