The GOAT of Olympics – Michael Phelps has often been spotted around golf courses doing the rounds. PGA tour on its social media uploaded a video clip showing Phelps and Justin Thomas sharing their opinions on the benefits of 'ICE BATH'.
Justin Thomas is the current PGA champion and one of the best out there. He's never shy of the camera and puts his goals out there so as to motivate him throughout his journey.
Also read:- Michael Phelps and Elon Musk – poles apart but hold rituals in common!
Michael Phelps and his 'ice-bath' therapy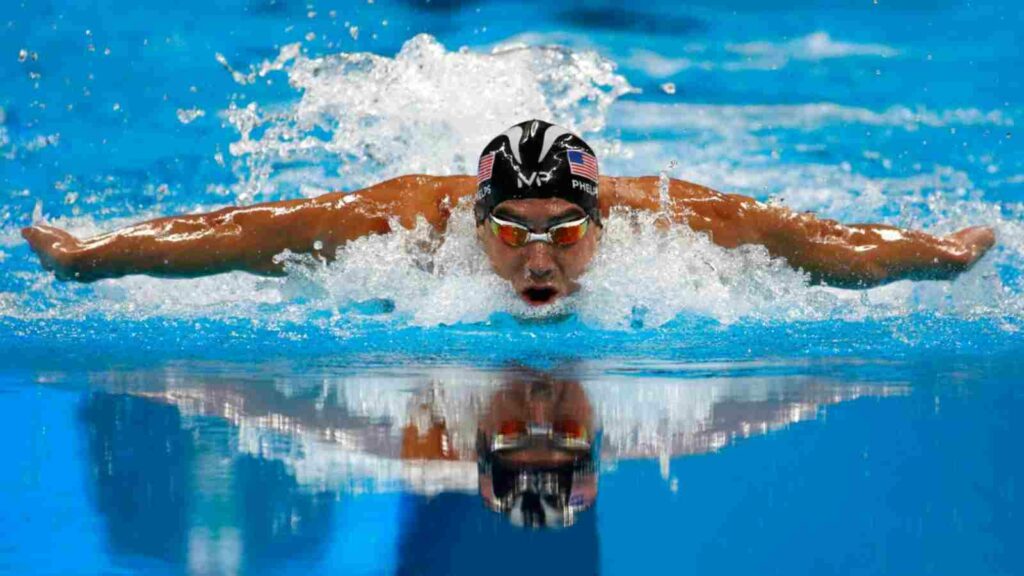 The ice-bath challenge has been doing the rounds on social media since it burst onto the scene with all superstars from Cristiano Ronaldo to Floyd Mayweather uploading their short clips and naming others to perform the challenge. Apart from the challenge and fun side to it, the 'ice-bath' regime has certain benefits to it.
Michael Phelps and Justin Thomas got into the benefits of jumping in a tub filled with freezing ice cubes. Phelps who is famous for his training regime lasting long hours definitely would have enjoyed those benefits as such long training regimes tire out the whole body.
When body and muscle fatigue kicks in, an ice bath provides the necessary relief to the body helping it to recondition. Although out of the swimming arena, Phelps continues to do ice baths in order to recover himself from fatigue and exhaustion.
Also read:- WATCH- "Working late on a Friday": Heartwarming video of Justin Thomas signing autographs after 2022 BMW Championships
Also read:- Michael Phelps gets emotional over best friend Ray Lewis' charged up Hall of Fame speech
Do follow us on: Facebook | Instagram | Twitter