World No. 3 Alexander Zverev ends the season with his 59th tour win as the German defeated World No. 2 Daniil Medvedev 6-4, 6-4 in 75 minutes to win the 2021 ATP Finals, his 2nd title at the year-end championships. This was Zverev's 6th title of the season which makes him the man with the most titles won this season with Casper Ruud and Novak Djokovic both having won 5 titles this year.
This was the second meeting between Sascha and Daniil this week in Turin having met in the round-robin match where Medvedev won in 3-sets making the finals the 19th occasion when two players met in the round-robin played the finals. With a 10-8 record in the favour of the player who lost the round-robin, Zverev had a historical advantage and his win makes the statistic 11-8.
Speaking in his on-court interview, Zverev said, "It was great, I won the [Nitto ATP] Finals, in the final against someone I had lost five times in a row, so I had to play one of my best matches. I am happy about that and happy to go on holiday with this win. It is special, and I am super thrilled and happy right now.
There is no better way to end the season than winning here. I am incredibly happy and I am already looking forward to next year. Things couldn't be much better, to be honest. I'm obviously happy with how the season went. I'm happy with the finish of the season. It was obviously a great year. To capture the title here has been incredible. Give me the trophy!" added an ecstatic Sascha.
Alexander Zverev maintains a 100% win record in title matches this season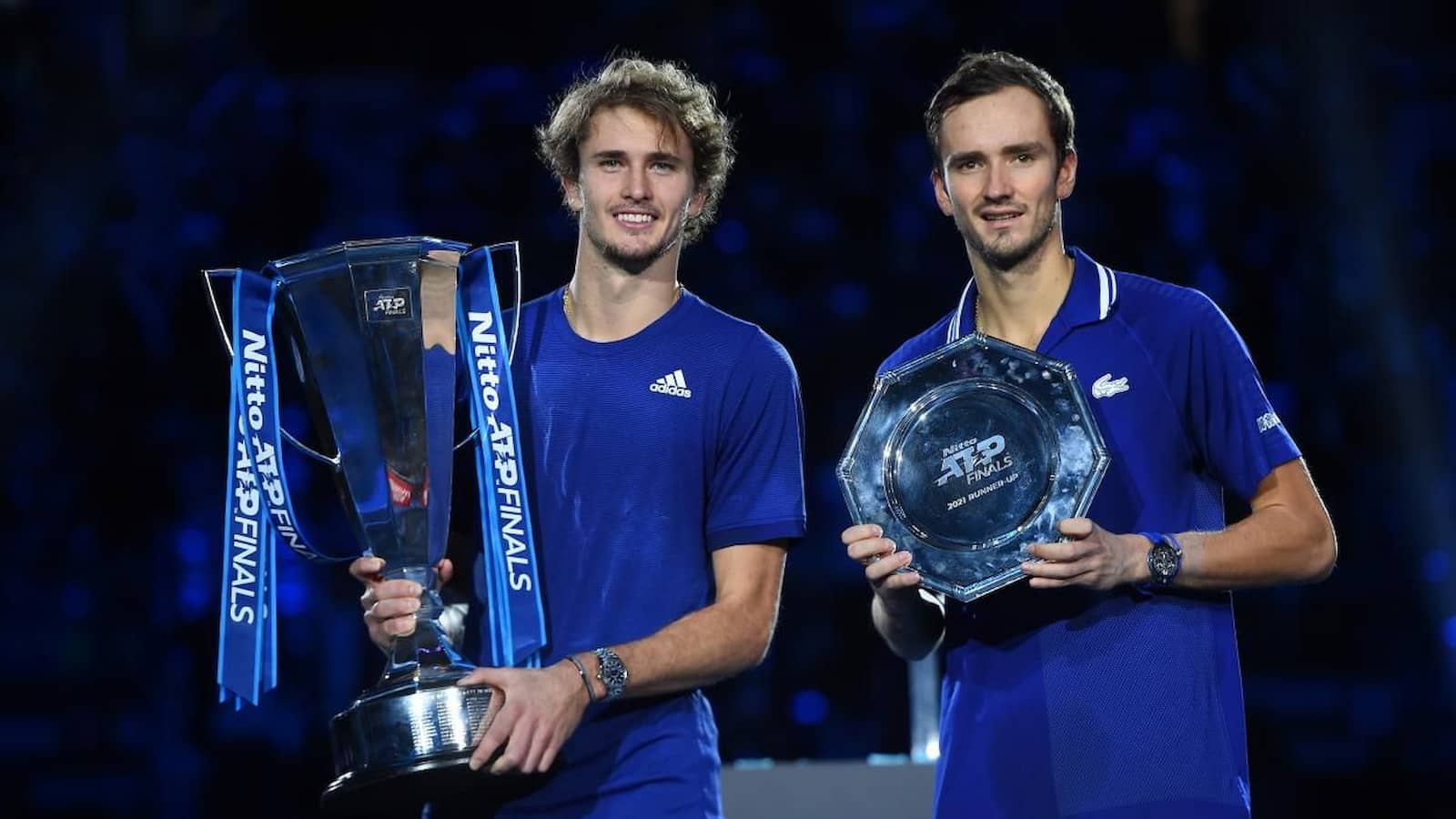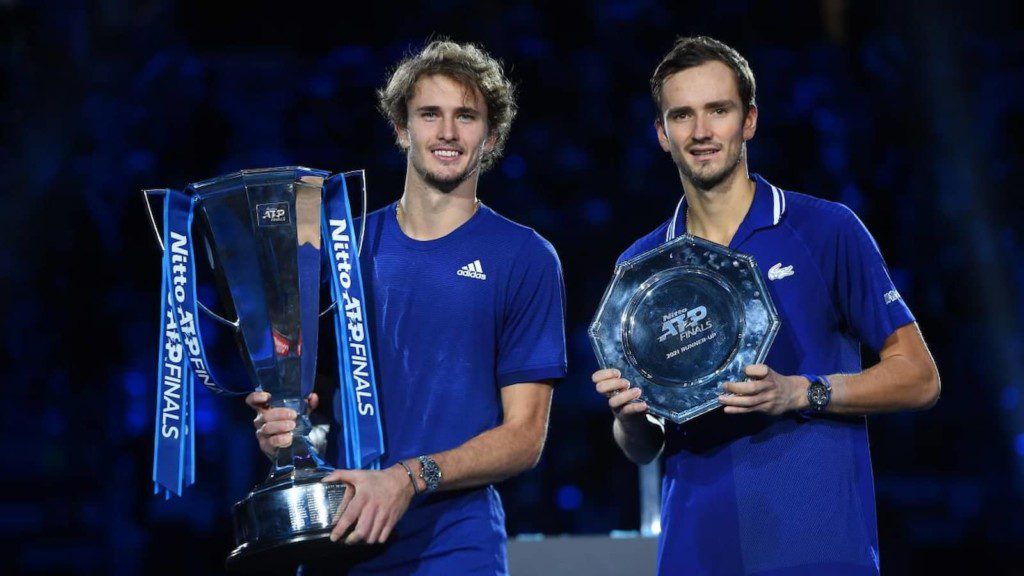 Zverev was gracious after his win and congratulated Daniil for his incredible season where he won his first Grand Slam title, the 2021 US Open and 3 more titles while also reaching the finals of 2 other tournaments apart from the ATP Finals.
"Congratulations Medvedev for an incredible season. You're the leader of our generation. You beat me five times in a row. You won a first Major. We know each other for a long time. I hope for many more finals together.
"Dasha, you've been with Daniil for a very long time. We know each other for ten plus years so it's great to see how far we kind of came together playing the biggest matches in the world. It's great to have you on the court with me," added Zverev speaking to Medvedev's wife Daria on the court during the presentation ceremony.
With the win in Turin, Zverev ends the season with a 59-15 record having won 6 titles from 6 finals and also rising to World No. 3 in the rankings.
Also Read: "Bravo Sasha" Jelena Djokovic congratulates Zverev for winning the 2021 Nitto ATP Finals Title