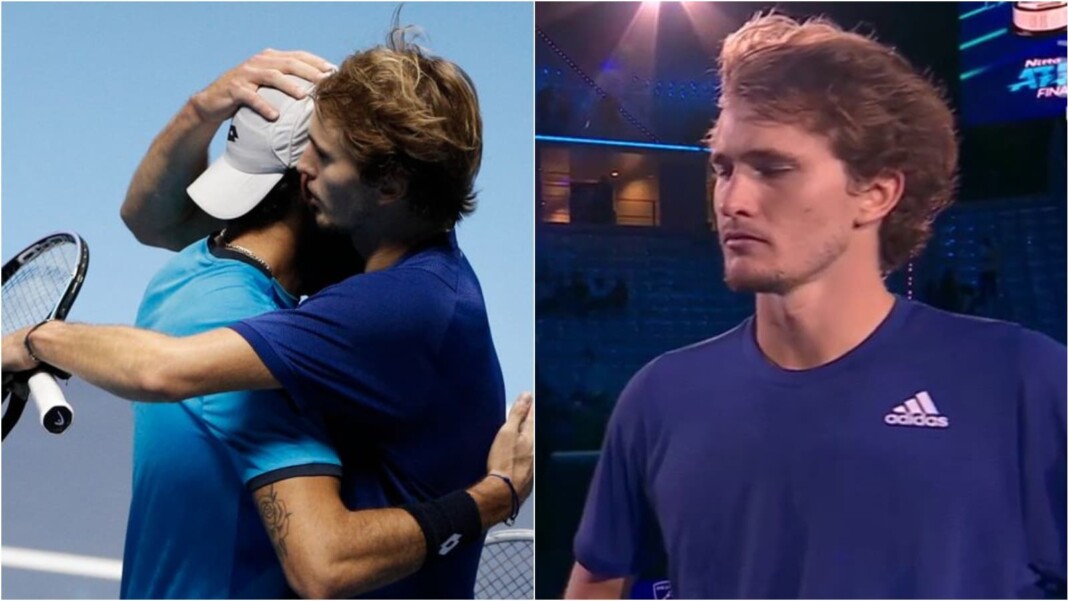 During the ongoing ATP Finals 2021 in Turin, an unfortunate injury played spoilsport during the match between Alexander Zverev and Matteo Berrettini. While Zverev has been a former champion at the Year-End Championships, Berrettini was making his debut at the tournament and had a debut to forget.
Matteo faced problems in his left oblique and after a 79 minute long 1st set, the Italian took a medical timeout and received treatment on the sidelines in order to continue playing. But just after 1 game, he had to give up with the pain too much to handle and approached the net with tears while Zverev and the crowd cheered on the Italian for his fighting spirit.
Speaking about the whole incident during his on-court interview after hugging and consoling Matteo Zverev said, "I don't really know what to say, because this is the worst feeling a player can have. You play all year long to qualify for this beautiful tournament. For Matteo playing at home, this is the worst feeling I think he will ever have in his career.
"The most important thing is that both players at the end of the match can shake hands and are healthy. Today this is not the case. I think a lot of you guys, everybody here in Italy looked forward to seeing [Matteo] play all three matches, maybe the semi-finals, maybe the final," added Zverev.
No updates from Matteo Berrettini's camp, Alexander Zverev to play Daniil Medvedev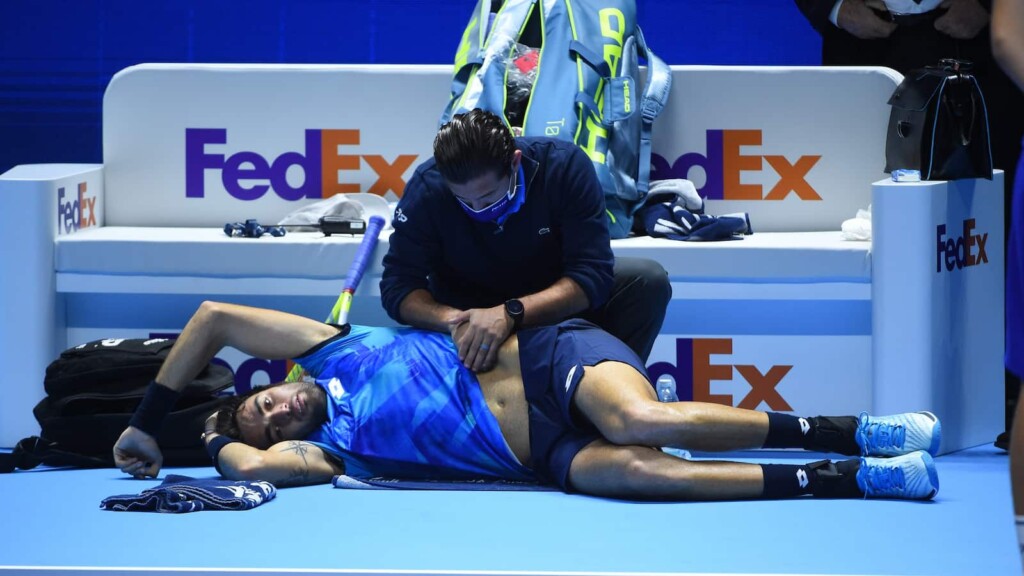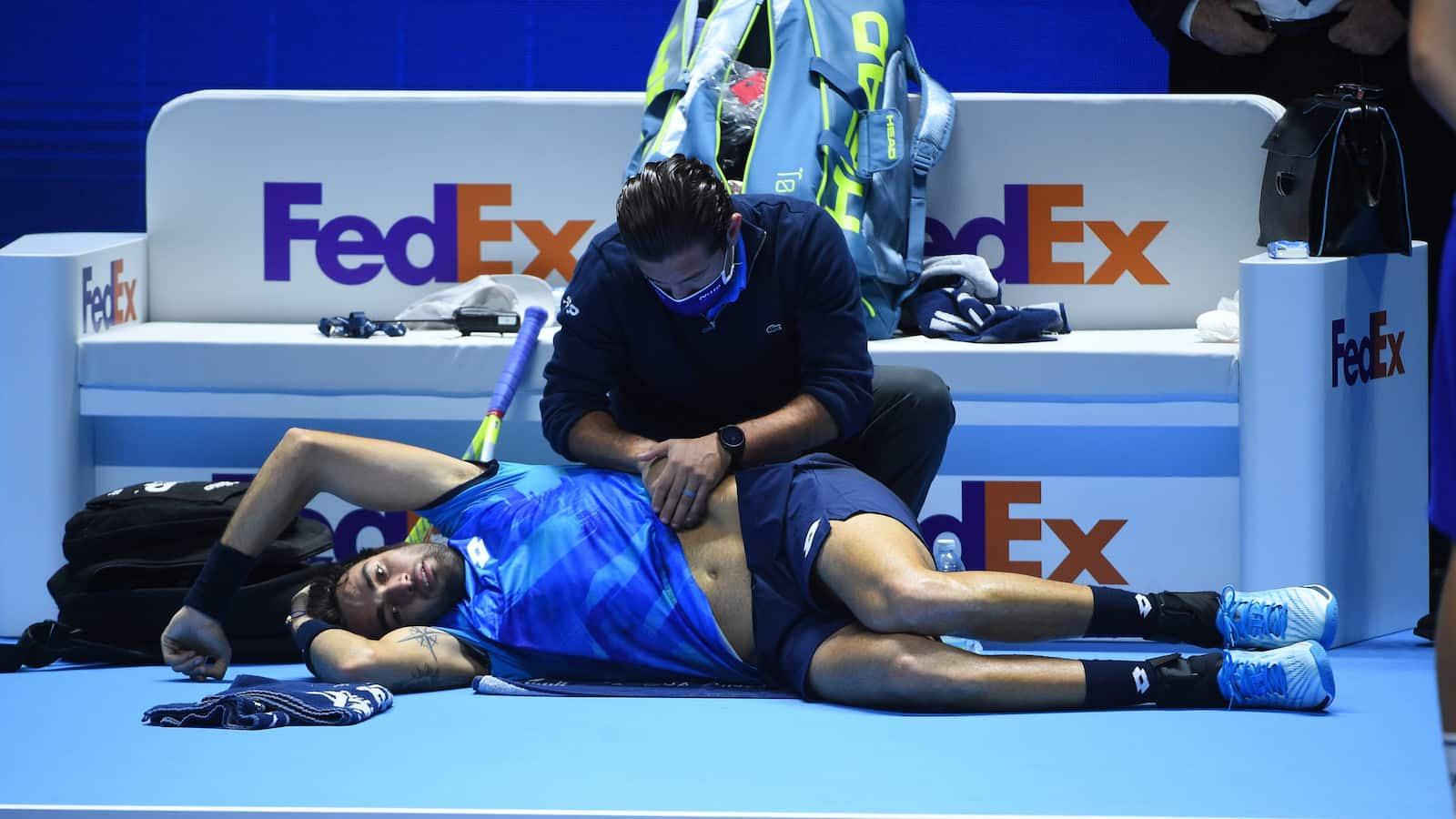 With fans awaiting the condition of Berrettini and whether the Italian will be back for the next game remains a mystery as there has been no communication by his camp about the condition and Matteo's participation in the next match where he is set to play Hubert Hurkacz.
Zverev on the other hand will now take on defending champion Daniil Medvedev who made a comeback against Hurkacz in their first match and has started the title defence in style.
Also Read: WATCH: Djokovic goes wild after Serbia stuns Portugal to qualify for the 2022 FIFA World Cup