The French tennis player, Benoit Paire is currently participating in the Hamburg European Open 2021 in Germany. The world number 51 has reached the quarter finals and will be playing against the Argentinian, Federico Delbonis on 16thJuly. 
In the Round of 32, the score was tied in the first set at 6-6 when the Lithuanian, Ricardas Berankis retired. In the Round of 16, Paire played against the young Peruvian, Juan Pablo Varillas. Although Paire won in straight sets, the match was extremely close with the Frenchman closely edging out Varillas, 7-5, 7-6 (10-8).
Tennis TV recently put out a video of the Frenchman on their twitter handle. Paire can be seen ripping his shirt on court which gave him the title of "The Incredible Hulk". 
Benoit Paire controversy at Wimbledon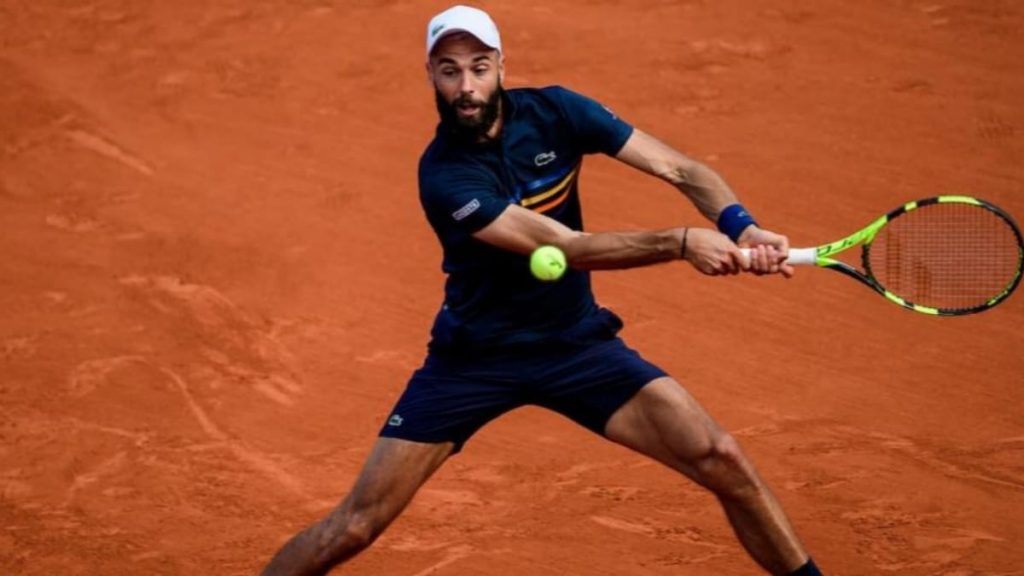 Paire faced the Argentinian and world number 12, Diego Schwartzman in the first round of Wimbledon in June. Paire lost in straights sets, 3-6, 4-6, 0-6. 
Diego was two sets up 6-3, 6-4 when the matched was interrupted by rain and was resumed the next day. Paire was handed a code violation for lack of effort in the final set. Schwartzman was able to close out the third set in just 16 minutes with Paire just winning 5 points throughout the entire set.
One member in the crowd shouted "You're wasting everybody's time" while Umpire Mohamed Lahyani handed him the code violation, Paire walked over to his chair complaining about pain and asked to see the physio. Lahyani denied his request and asked Paire to show more sportsmanship. 
During the press conference, he admitted his dissatisfaction with bubble life and dismissed fan complaints about his conduct. "I do not care about the people. I play for me and that is it." he said. "I think it is a bit ridiculous. I find it difficult to accept this decision. I try my best when I am in the bubble, but for me playing tennis like this is impossible. So I try my best. It is tough for me."
Also read: 'If you don't want to play, stay at home,' Dominic Thiem takes a dig at Benoit Paire