Rafael Nadal after winning the Australian Open finals against Daniil Medvedev was asked about the crowd heckling Medvedev during the match. Medvedev in his post-match press conference also opened up about the idiosyncrasies of the crowd at the Rod Laver Arena.
Nadal consoled the Russian and said that even he has been through these situations. According to him, Medvedev is a great champion and he has always been nice to him, he also confirmed that "Daniil will get the LOVE of the crowd in future,"
Rafael Nadal provides support to Medvedev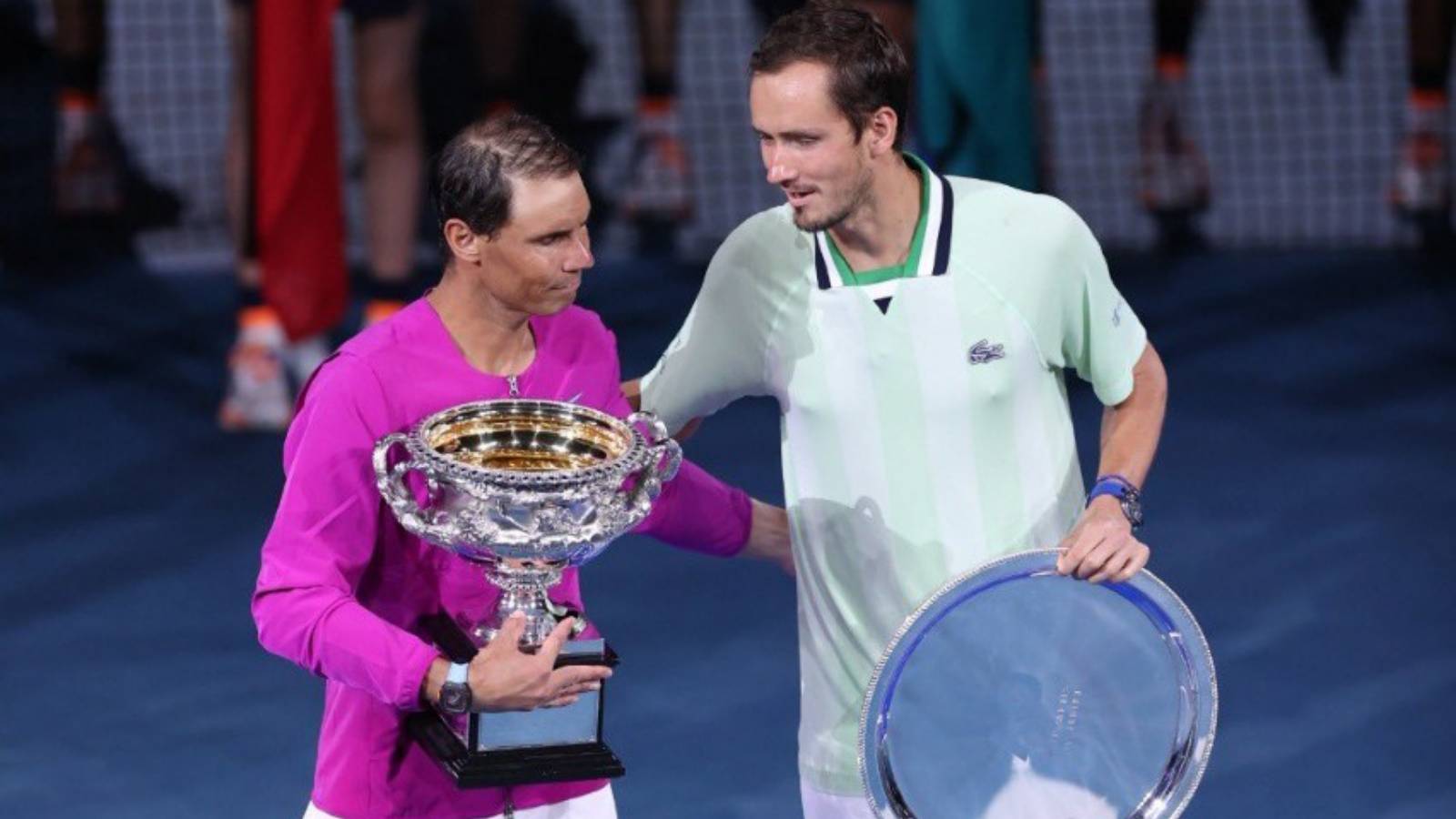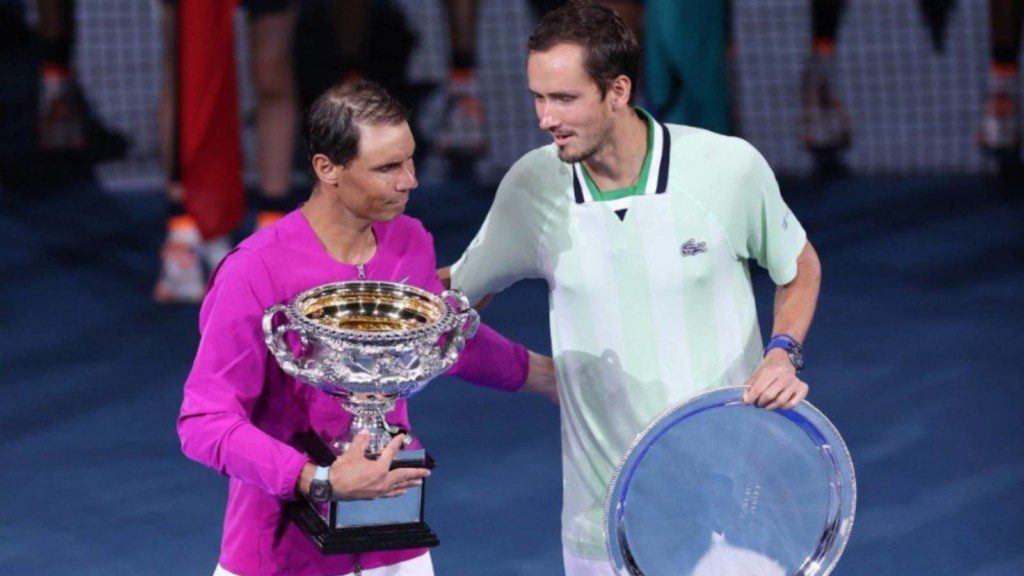 Daniil Medvedev came into the tournament as the favorite to win with Novak Djokovic's deportation. However, he was disrespected by the Australian crowd throughout the tournament. Constant Booing and heckling were very common in his games. He was interrupted in between serves and rallies which affected his game.
Rafael Nadal was asked about his thought on the problem of the heckling by the crowd. He started by complimenting Medvedev and said, "I think Daniil is a great champion and he accepted the loss pretty well. I just can say thanks to him because it has been a very hard night for him and I know how tough it is to be in that position after all the chances that he had."
"But he always has been nice to me and he understood how emotional and important was this match for me and this title for me. And he was very nice at the end of the match" Nadal added.
While addressing the problems Medvedev faced with the crowd, Nadal said, "I don't know if the crowd affected him. Of course, it is better to have the crowd on your side and tonight was crazy for me. But I really believe that he has a great future in front and he gonna feel this love of the crowd in the future."
Also Read: 'We did great things for our sport!' Rafael Nadal feels 'lucky' to be part of the BIG THREE era with Novak Djokovic and Roger Federer