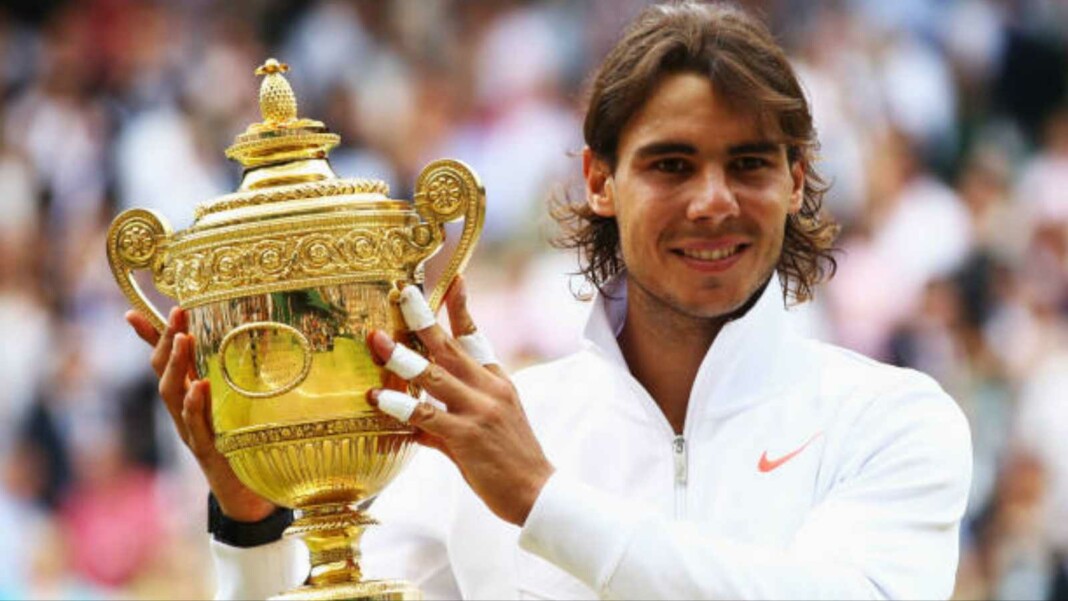 Rafael Nadal is one of the very few players to have achieved a Career Grand Slam. The 35-year old Spaniard has laid hands on every Major trophy at least once. Barring the Australian Open which he won only once way back in 2009, Nadal has lifted the trophies of all other Grand Slams on multiple times.
All know that Nadal, the King of Clay, has unbelievably won 13 titles at the French Open, a feat no one has achieved till date and no one will ever accomplish it. There are no doubts that the legend is the greatest clay court player ever. However, Nadal has won the Wimbledon Championships, considered to be the most prestigious Grand Slam, too. But the question remains is how many times he has achieved this feat on the grass court? In this article, we will look into the number of times Rafael Nadal has clinched the trophy at the Wimbledon.
Rafael Nadal's titles at the Wimbledon: A Few Insights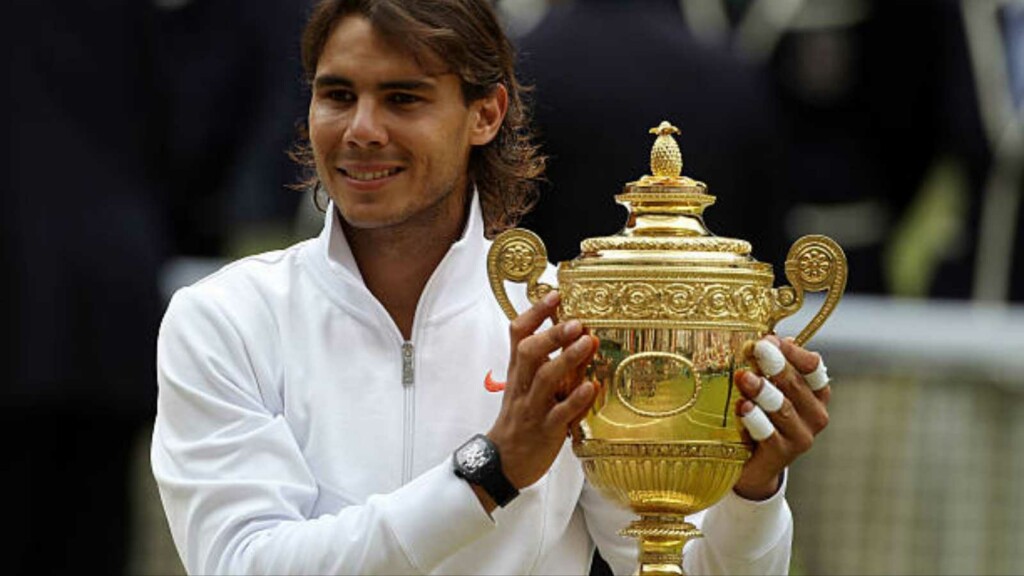 Nadal has clinched the Wimbledon Championships Grand Slam two times, in 2008 and 2010. On the other hand, he has remained runner-up as many as three times, in 2006, 2007 and 2011.
Nadal's first Wimbledon trophy in 2008 came after the Spaniard fell agonisingly short the previous two years, losing to Roger Federer in the final of 2006 as well as 2007. However, Nadal turned the tide in 2008 and finally won the most prestigious Major, avenging the loss of previous two years by edging past Federer 6-4, 6-4, 6-7, 6-7, 9-7 in a marathon match, widely considered as the greatest final ever played at a Grand Slam.
His second title in 2010 did not produce a nail-biting finale as compared to 2008, as Nadal easily won the final against Tomas Berdych in straight sets 6-3, 7-5, 6-4.
While Nadal has withdrawn from the 2021 Wimbledon Championships in order to prolong his career, it remains to be seen whether the 20-time Major winner would be able to add to his tally of two Wimbledon trophies in the coming years or not.
Also read: Where does Rafael Nadal live? Know all about Nadal's Residence