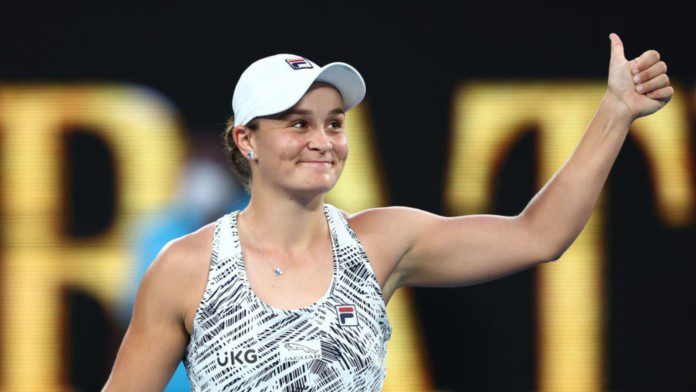 World No. 1 and the heavy favourite for the title, Ash Barty continues her dominating run to defeat Jessica Pegula to reach the finals of her home Slam at the 2022 Australian Open. Barty won the match 6-2, 6-0 in 63 minutes on a packed Rod Laver Arena that enjoyed every single point of their 'very own Barty' who reaches the semis without a set dropped.
Pegula's indiscipline cost her the match as she squandered too many break opportunities and could not fight back the way Barty did. Pegula had 1 ace, 3 double faults, 7 winners, 26 unforced errors and had only 38 points while Barty finished with 6 aces, 2 double faults, 17 winners, 22 unforced errors and had 63 points to enter the semi-finals and end Pegula's good run.
"That was a solid game, I had a lot of fun out here. I am always happy to serve and find forehands in the centre of the court and always happy to take a game on, be aggressive on my forehand, not worried if I miss a couple but I did a lot of right things and I felt I was doing it the whole match.
"She (Pegula) is an incredible person. She is a brilliant girl, I love to test myself against her and she really made me play my best tennis so far this week. She is definitely a Top-20 player and deserves to be at this end of the Slams and she has big few years to come that's sure.
"It is pretty amazing, this is not Melbourne weather, this is Brisbane weather. But it's been great plenty of heat during the day but the night sessions at the Australian Open are really special. The court is brilliant, I love playing the Australian Open, doesn't matter what time," said Barty during her on-court interview.
Ash Barty to take on Maddison Keys in the semi-finals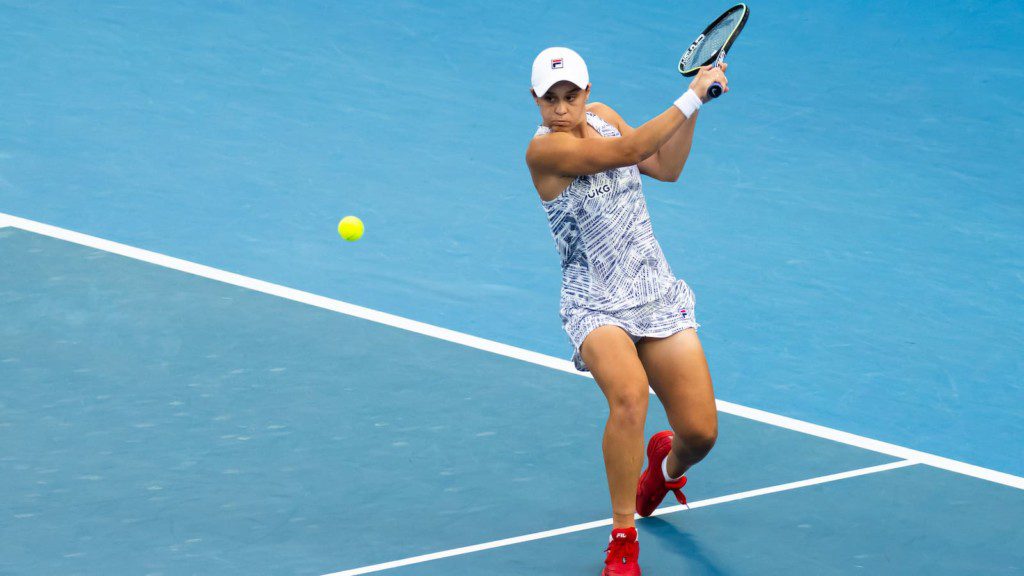 Barty will take on Maddison Keys in the semi-finals after the American defeated the 2021 French Open champion Barbora Krejcikova earlier in the day. While Barty is yet to drop a set, Keys has dropped only 1 set on her way to the last-4 and will be the obstacle that will be looking to stop Barty from becoming the first Australian woman to reach the finals since 1980.
"It is so nice to have Maddy back. She is a top player she deserves to be a top player again and I know she had some real tough times with injuries and some illness and different things but it is so nice to see her back doing what she does best, smiling. She is one of the most incredible girls in the locker room, she does so much good work off the court, charities and all.
"I have had plenty of battles with Maddy before we have played on different surfaces and I can't wait, I know that whoever hits the next one better will be in the finals," added Barty as she concluded her on-court interview with Jim Courier.
Also Read: "What should I do with it" Denis Shapovalov SMASHES racquet after losing a heated clash with Rafael Nadal