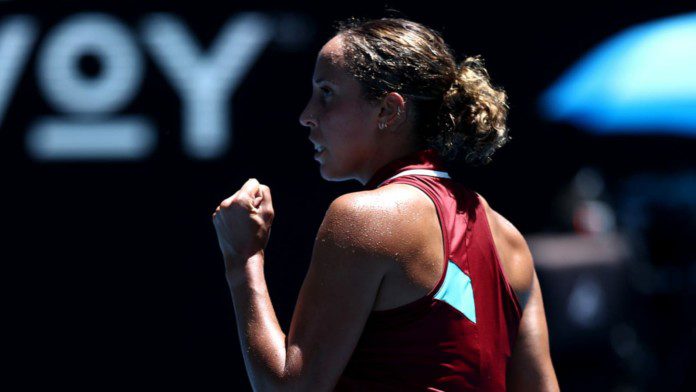 An amazing start to the 2022 season just keeps getting better for American Madison Keys. She started the season with a title victory at the Adelaide International 2 event and a week down, she has made it to the semifinal of the 2022 Australian Open. Keys defeated French Open champion Barbora Krejcikova in the quarterfinal in straight sets 6-3,6-2. Keys will play her fifth grand slam semifinal in a couple of days. She has made it to the semifinals of the Oz Open for the first time in 7 years.
Keys was in control of the match right from the start. Krejcikova struggled a lot with the extreme hot and humid conditions at Rod Laver Arena and looked tired even in the opening set. The Czech was broken in her second service game and didn't recover from that. She even took a medical time out only to lose the set 3-6.
The American meant business and was hitting winners at will. Krejcikova was struggling whenever the ball went deep and hardly won any big rallies. The 4th seed got broken twice in the second set but got a break back only to be broken again. Keys eventually won the set 6-2 and wrapped up the match.
'I'm really proud of myself': Keys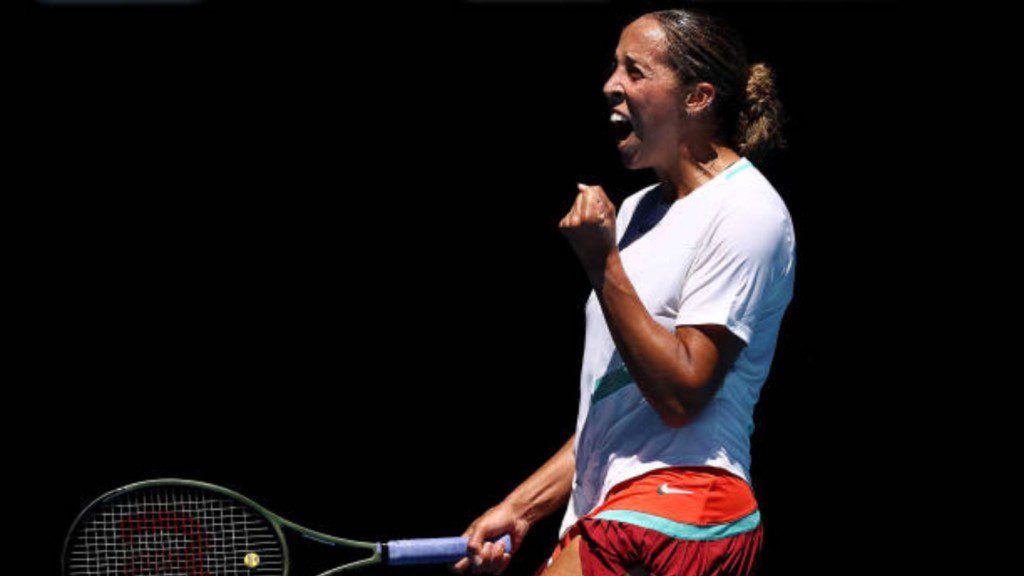 In the on-court interview, Keys was a bit emotional at the start and confronted to Donna Vekic that she's going to cry. She expressed her emotions and pointed out what a terrible year she had.
"I think I'm gonna cry. You[Vekic] come out and everyone starts crying. It's definitely a good thing because it's usually after we win… It means a lot, last year was really hard. I did everything I could with my team to just really reset in the off season and focused on starting fresh and new- really starting from zero and not worrying about last year. And that's well so far. I'm really proud of myself and so thankful to my team, friends and family for supporting me in what was a really tough last year," Keys said.
Keys then addressed her team and revealed what a big support they have been for her. She then spoke about how they have a 'poker face' whenever she looks at her box during her matches.
"They are absolutely the best support team and in tight moments when I look over, they all have very good poker faces. They are always there supporting me whether it's a good point or a bad point. To have that every single time you look out is very important and I'm very grateful for them," she said.
The conditions in Melbourne have been very hot and humid for the last 2 days and players have really struggled with it. Keys said that the conditions were not much trouble for her because she trains in the summers at Orlando- which is very hot.
"I train in Orlando in the summer which I think is the hottest place on Earth in the summer. You guys should come and try it out to see if you all agree with me. But I'm pretty used to it just because I train in those conditions all the time which I think is definitely a bonus for me even though I sometimes wish that I didn't live there and live some place nicer," Keys said.
Keys definitely is one of the biggest foodie on tour and when asked whether she'll search for a new restaurants tonight. "I'm a little but nuts where I'm not superstitious and can never eat at the same place twice because that's not crazy or superstitious in a totally different way," she said.
"I've to go to some place different virtually every single night so I keep getting a lot of recommendation. People walking by me are just shouting by restaurant names at me," Keys concluded.
Also read: "It's very difficult for Novak Djokovic to continue his professional career if he's not double vaccinated" states this Tennis Legend Tim Henman