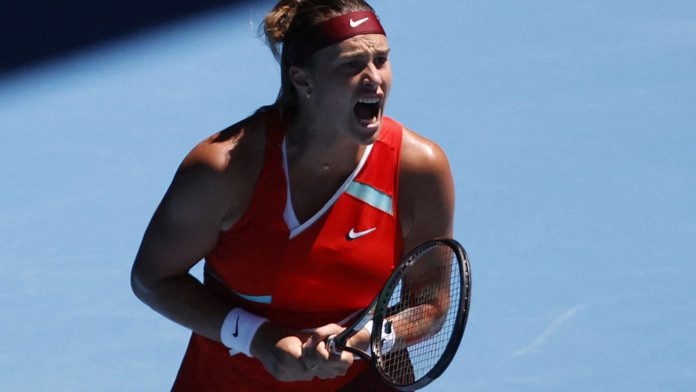 World No. 2 Aryna Sabalenka continues to battle opponents and her service game as she defeats Marketa Vondrousova 4-6, 6-3, 6-1 in 1 hour and 49 minutes on the Margaret Court Arena. This was Sabalenka's third straight match where she dropped the first set and had to fight her way back into the match and win the next two sets.
One of Aryna's biggest problems this year has been her service and the number of doubt faults she has committed. In the first match, she had 7 aces and 12 double faults, followed by 5 aces and 19 double faults in round 2 and then 1 ace and 10 double faults in the third round and she expressed her reduction in the number of double faults during her on-court interview as well after winning against Marketa.
"I was just trying to forget about my serve" says Aryna Sabalenka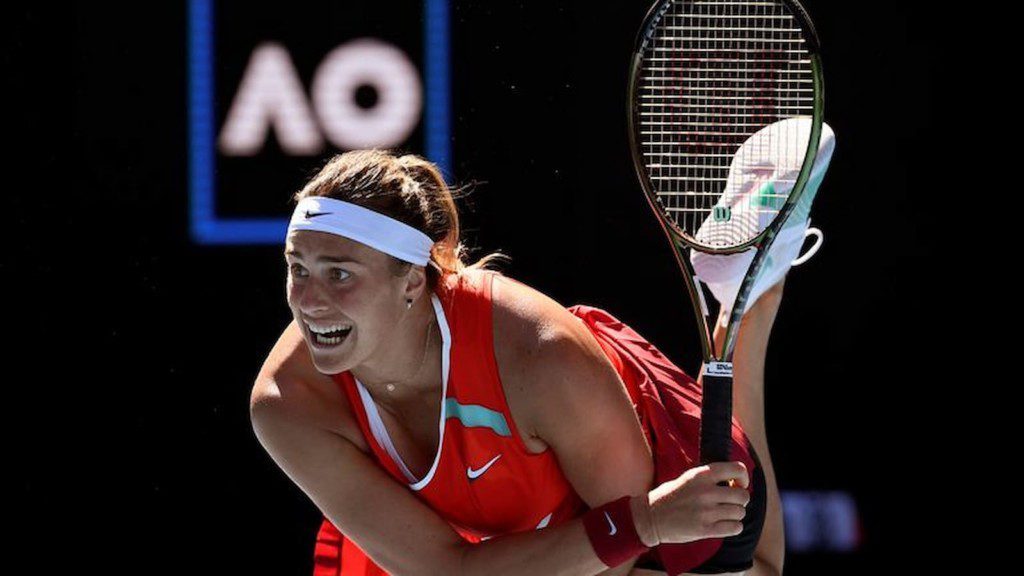 Speaking in the press conference, Sabalenka was all jolly and was a self-critic to her service game and candidly spoke about what was going right for her and what was not as it looked Vondrousova could race with the match but a spirited comeback stopped her. "It was a tough match, she started really well and I am just really happy that I could win this match, it was a tough one," said Sabalenka.
"I am just trying to stay positive and it is working (laughs). I was just trying to forget about my serve and that's what was working today. I wasn't really thinking about my serve and that's why maybe I served better today. I'm proud of myself that I was able to come back after the first set.
"I was really tired after the first set and the conditions were really tough today and I am happy that I pushed myself hard and came back to win. It feels like I'm warming up in the first set and then start playing but I don't know. I really want to win in it in two sets and I think that's why I am getting so much emotional in the first set.
"That's why I am over trying and missing a lot and after the first set when you are losing, you're like 'I don't have to overhit and panic early', maybe that's why (I am winning in 3-sets)," added the Belarusian.
Also Read: "I realise what freaks the guys at the top of our game are," Liam Broady astonished by the sheer quality of Rafael Nadal, Roger Federer and Novak Djokovic