In a shocking incident, Alexander Zverev was kicked out of the Mexican Open for his violent outburst at the chair umpire during his doubles match. The German was subsequently suspended from the tournament for 'unsportsmanlike conduct.'
During the third set of his doubles match with Marcelo Melo, Zverev lashed out at the chair umpire after he disagreed with a line call and went on an expletive-laden rant, which earned him a code violation during the match. After losing the match, the German was still visibly frustrated about the earlier incident and hit the umpire's chair multiple times. This blatant act of violence drew a lot of flak from fans and players alike.
Former World No.1 Andy Murray also expressed his opinions on Zverev's suspension. The Brit was clearly furious about Zverev's conduct, he said even though sports players get frustrated often, such an act is inexcusable. Murray himself admitted that he lost his cool many times in the middle of a match, but never acted in such an appalling way. The 3-time Grand Slam champion received a code violation for racquet abuse during his second-round match against Jannik Sinner, which he lost in straight sets.
"Look, it was not good. It was dangerous, reckless. I obviously understand lots of players, athletes across lots of sports can get very frustrated. Certainly me, myself, I've not always acted in the way I would want on the tennis court. I'm certainly not claiming to be an angel. I'm not perfect myself," Murray said during his post-match conference at the Mexican Open.
"You can't be doing that"- Murray shocked by Zverev's reckless behavior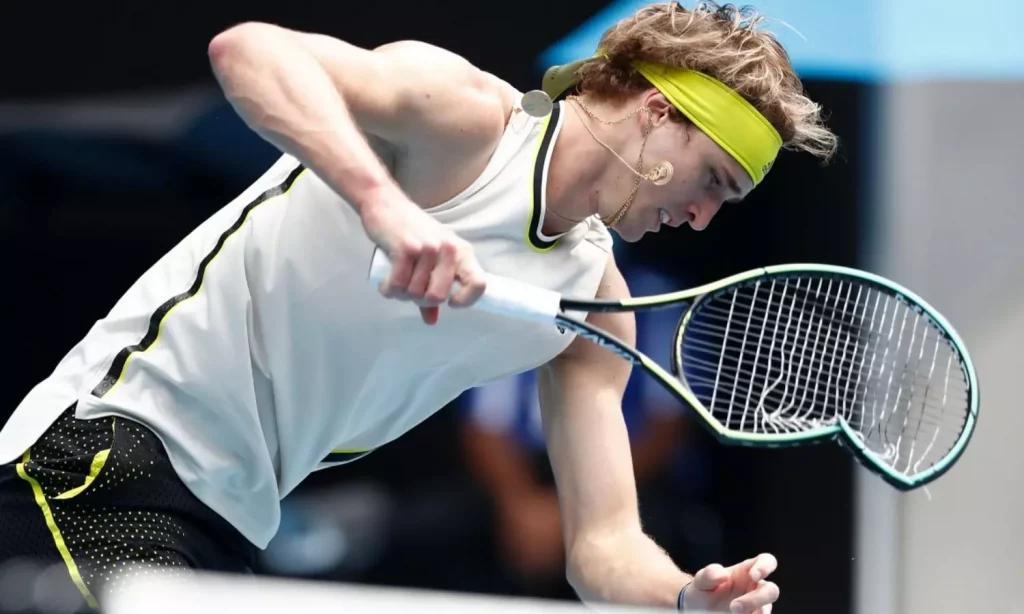 Murray also added that Zverev's racquet smashing outburst might have harmed other players, not only the umpire, and was also appalled by the German's tantrum.
"However, when you're ripping your tennis racquet right next to the umpire multiple times, yeah, you can't be doing that. I know obviously one of the British guys who was playing, as well, a bit dangerous. It's graphite flying off the racquet, as well. Yeah, was not good," he further added.
Following his outburst, Zverev has apologized for his behavior and said he regretted his actions. But tougher sanctions await the German and with increasing calls for a longer suspension, he might miss upcoming Masters tournaments (Indian Wells and Miami Open) which begin next month.
Also read: ATP Acapulco 2022: Taylor Fritz vs Yoshihito Nishioka Prediction, Head to Head, Preview and Live Stream Details for Mexican Open