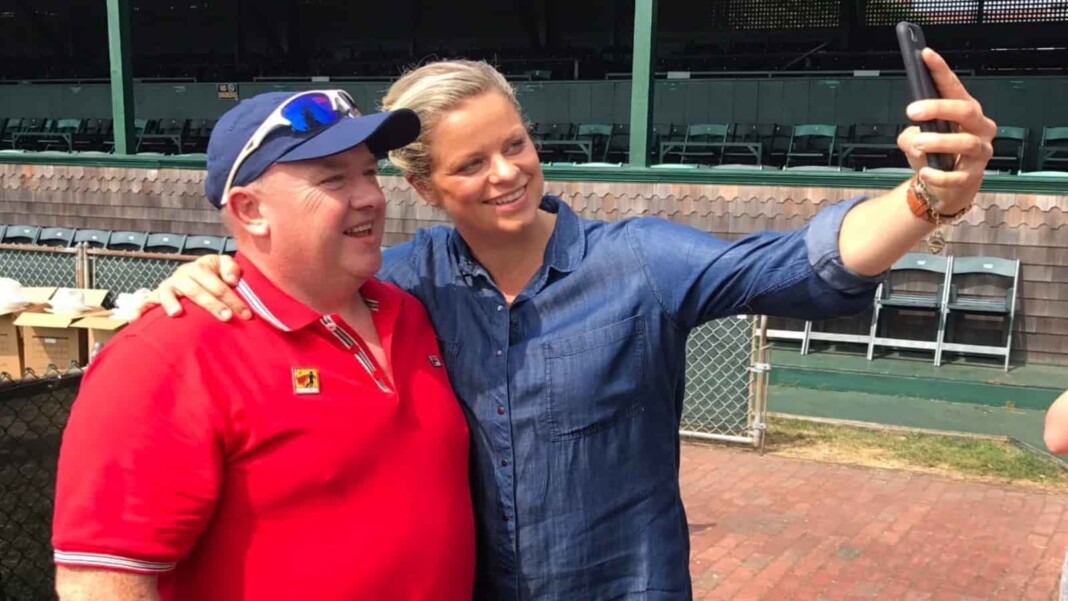 Wimbledon is arguably the most prestigious and traditional event. The All England Club is known for its rich culture and history. However, amidst the serious stuff, the famous grass courts of Wimbledon has also witnessed several funny moments on the court.
One such moment came in 2017, during a ladies' invitational doubles tennis match in 2017 – which was an exhibition event for the fans to see former players. During the match, legendary Kim Clijsters was enjoying playing tennis and even chatted with the crowd on how and where she should serve. Immediately, an Irish fan named Chris Quinn in the crowd yelled "BODY', which is directed at the opponent's body.
Clijsters laughed and replied, "You said body? Why don't you go there?!". Soon the Belgian star invited the man from the stands to play a point, as the Irish resident had little hesitation showing up on the court. Keeping the Wimbledon tradition of clothes in mind, Clijsters quickly realized that the fan was violating the rules and therefore, decided to lend her own white skirt from the bag.
The commentator was in disbelief too. He was heard saying, "This isn't going work, Kim. They're not going to get over the knees." Later, what followed went down was one of the most hilarious moments in Wimbledon history. Quinn quickly wore the skirt, which had the entire court in splits. Even Clijsters and her opponents was captured laughing. 
After the fan was finally settled with wearing the skirt, Clijsters even served a few balls to the fan, which brought more laughter.
Twitter acknowledgement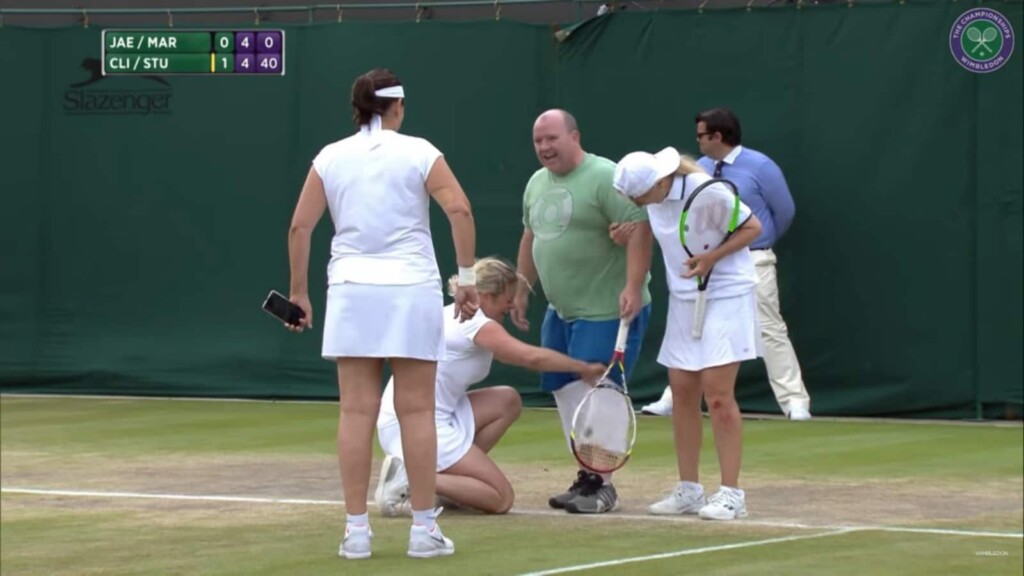 Later, the fan tweeted to the former World No.1 on the experience and even thanked her for going easy on the serve.
"Thank you for going easy on me with the serve. You have made me a bigger hero to my 3 daughters who worship you BTW," the Irish fan wrote on twitter.
"You were awesome! Nice meeting you Chris," Clijsters wrote back.
Also read: Can Coco Gauff win Wimbledon 2021?