Second grand slam of the year, The French Open has come to an end with unseeded Czech Barbora Krejcikova coming out the victor after a fortnight of intense clay court tennis. And after Roland Garros, the WTA rankings see a huge shakeup outside the Top 10. After a poor outing in Paris where no one from from the Top 10 could make past the quarterfinals, most of them drop points but retain their position.
World No.1 Ash Barty loses the most points in the new rankings due to her second round exit and is now less than 900 points away from second ranked Naomi Osaka. Both Osaka and Simona Halep drop marginal points but retain their No.2 and No.3 spots respectively.
Bianca Andreescu also drops some points while Serena Williams gains 110 points. The first movement in the rankings comes just outside the Top 10 as Belinda Bencic and Petra Kvitova swap places. The French Open 2021 Champion, Barbora Krejcikova is the mover of the week as she gains 18 places and is now the World No.15. Also, Roland Garros runner-up Anastasia Pavlyuchenkova moves up 13 places and his back into the Top 20. She is the current World No.19.
New WTA Top 15 rankings:
| | |
| --- | --- |
| Ash Barty | 8275 pts |
| Naomi Osaka | 7401 pts |
| Simona Halep | 6330 pts |
| Aryna Sabalenka | 6195 pts |
| Sofia Kenin | 5865 pts |
| Elina Svitolina | 5835 pts |
| Bianca Andreescu | 5265 pts |
| Serena Williams | 4931 pts |
| Iga Swiatek | 4435 pts |
| Karolina Pliskova | 4285 pts |
| Petra Kvitova (+1) | 4115 pts |
| Belinda Bencic (-1) | 4080 pts |
| Garbine Muguruza | 4055 pts |
| Jennifer Brady | 3840 pts |
| Barbora Krejcikova (+18) | 3733 pts |
Barbora Krejcikova ousts Anastasia Pavlyuchenkova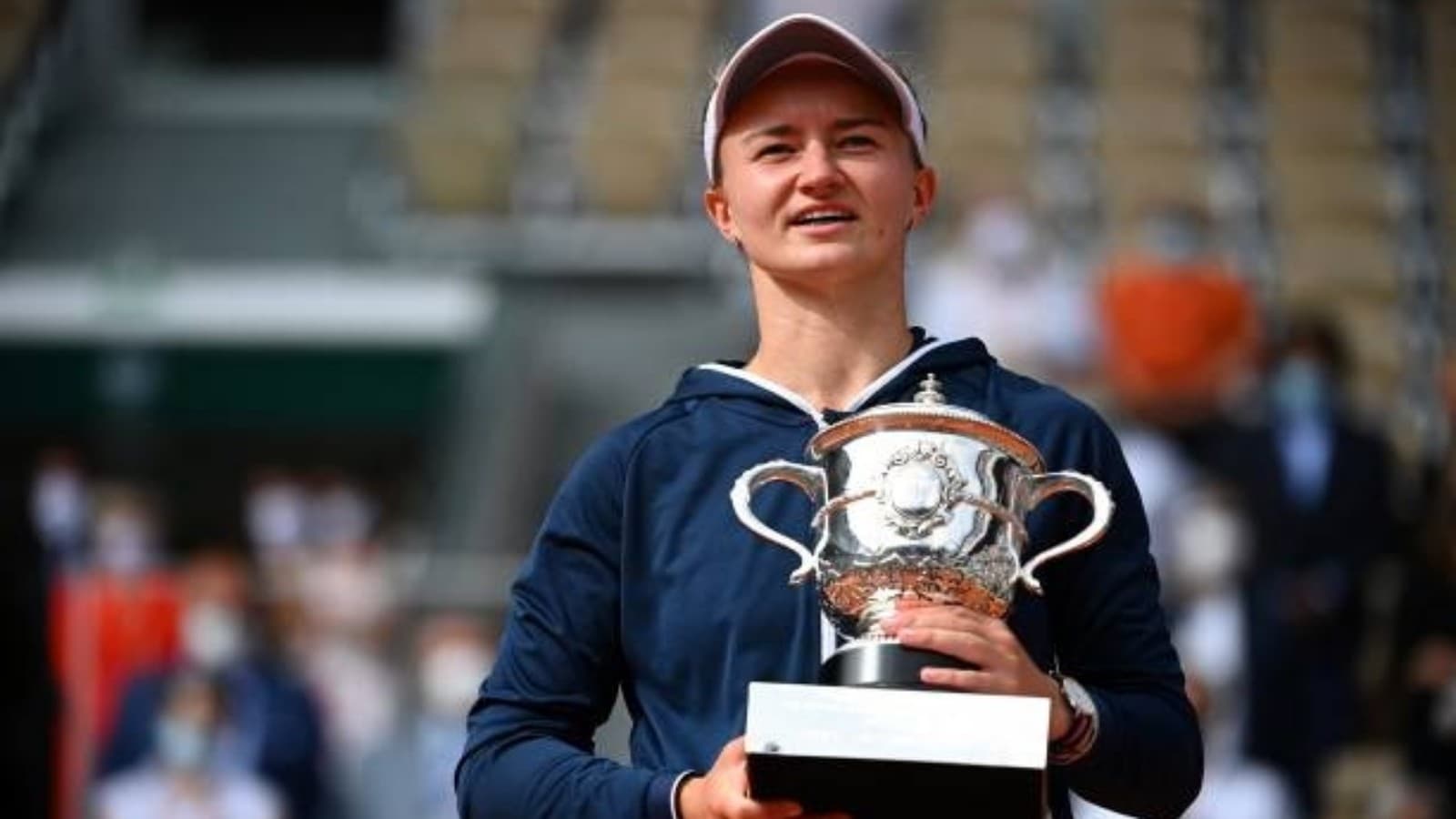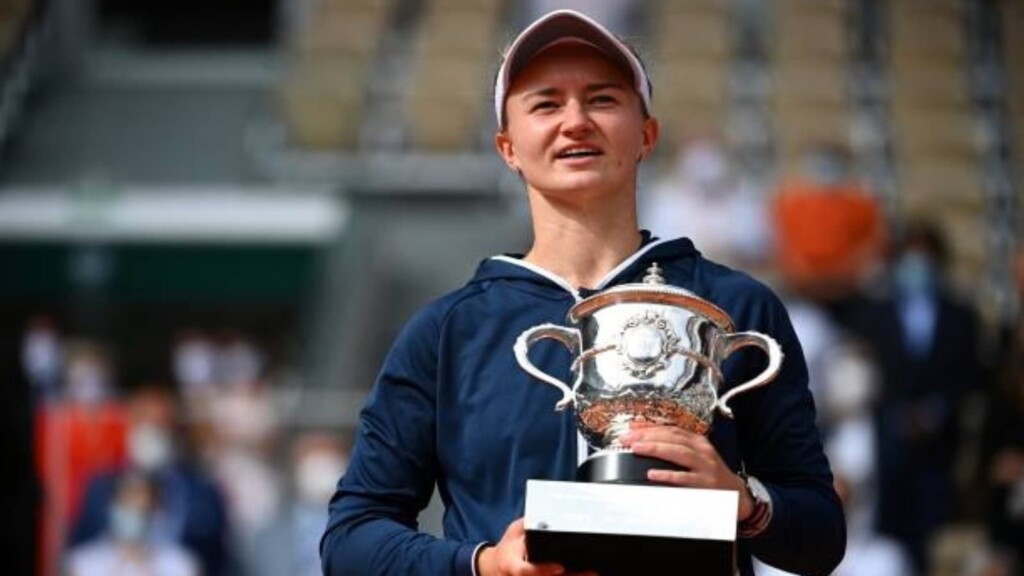 Barbora Krejcikova beat 31st-seeded Anastasia Pavlyuchenkova 6-1, 2-6, 6-4 in the final at Roland Garros on Saturday to win the women's title in just her fifth major tournament as a singles player.
The Czech player thanked and remembered her late mentor Jana Novotna, the 1998 Wimbledon champion throughout her interviews. "Pretty much her last words were just enjoy and just try to win a Grand Slam. And, I mean, I know that, from somewhere, she's looking after me."
Krejcikova will again step on court on Sunday again to play the Women's Doubles final. She will have the opportunity to create history yet again as she will bid to become only the second women in Roland Garros history to win both Singles and Doubles in the same year.
Also read: "I cannot believe that it is happening," Barbora Krejcikova says it is a 'dream' come true after winning French Open 2021 title