19-year old Leylah Fernandez fell at the final hurdle of the US Open 2021 when she lost against Britain's 18-year old teen sensation Emma Raducanu in what a great tennis display by the teenagers in the first all-teen finals at the US Open in over 22 years.
Leylah had a fantastic run at the US Open where apart from her friends and family, not many expected her to have the run she had. Starting the tournament as the World No. 73 in the WTA Rankings and after her emphatic run, finds herself into the Top-30 occupying the 28th spot.
Leylah defeated three Top-5 players during her run to the finals. In the 3rd round, she defeated the 2-time US Open champion and the defending champion World No. 3 Naomi Osaka. She then took on World No. 5 Elina Svitolina who was the Bronze Medallist at the recently concluded 2020 Tokyo Olympics. In the semis, Leylah beat World No. 2 Aryna Sabalenka to enter her first Grand Slam finals.
"Being on the court on that day meant the world to me because I remember a little girl growing up wanting to play in the finals and wanting to put on a show for everybody, for the fans and I am just glad that I was able to make that true for the little girl. I am just glad that the fans enjoyed the tennis as much as I did," said the teen on TODAY with Hoda & Jenna show.
Leylah Fernandez thanks Canada for accepting her and her family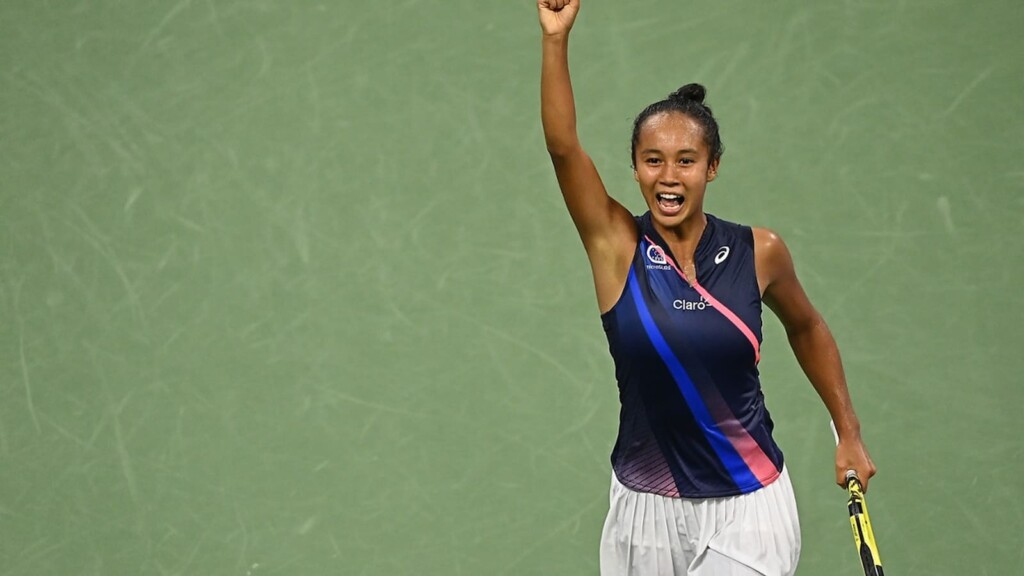 Leylah was born on 6th September 2002 in Montreal to father and coach Jorge who hailed from Ecuador and mother Irene who is a Filipino Canadian. Being immigrants in Canada when they first came to the country, her parents and grandparents worked hard to settle in the country where Leylah and her two sisters were born.
"Canada has been so kind to us. They opened their doors for us, they gave us opportunities for my grandparents to work, they gave opportunities to my dad and my mom. With all these opportunities, they took advantage and did everything in their power so that me and my sisters, my cousins can have a great life and we can keep going, keep fighting and have smiles on our faces," added Leylah thanking the country.
Leylah will now be aiming for a good end to the season as now only the Tour matches are to be played with the Grand Slams having ended for the season.
Also Read: WATCH: Emma Raducanu's amazing reaction to finding out her new ranking post US Open