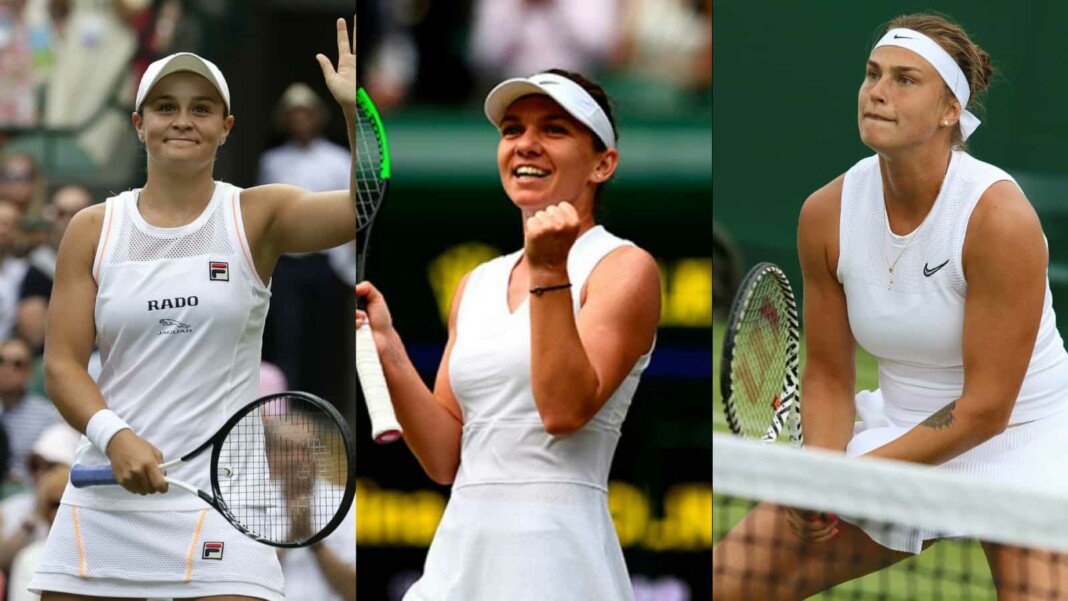 Wimbledon 2021 is finally here and with the seedings released, the excitement is surely to go a level higher with fans waiting to see their favourite players don the whites and grace the lawns of the All-England Club.
The Championships will begin in Wimbledon from 28th June, 2021 and will concluded a fortnight later with the finals scheduled for 10th July, 2021, a day before the Men's finals which will draw the curtains for this year's Championships.
Similar to the ATP tour, the WTA tour also consists of only two WTA-500 events. The first one took place at Berlin in Germany, where qualifer Liudmila Samsonova clinched the title. The second WTA-500 event is currently in progress at the tournament in Eastbourne which will concluded this week.
2019 French Open winner and current World No. 1 Ashleigh Barty claims the top spot in the seedings and is trailed by defending champion Simona Halep as the 2nd seed. Halep is a doubt for the tournament after missing out at the French Open 2021 as well, but fans will be eager to see the defending champion back at the Centre Court this season if she participates.
7-time champion Serena Williams seeded 7th, Iga Swiatek seeded 8th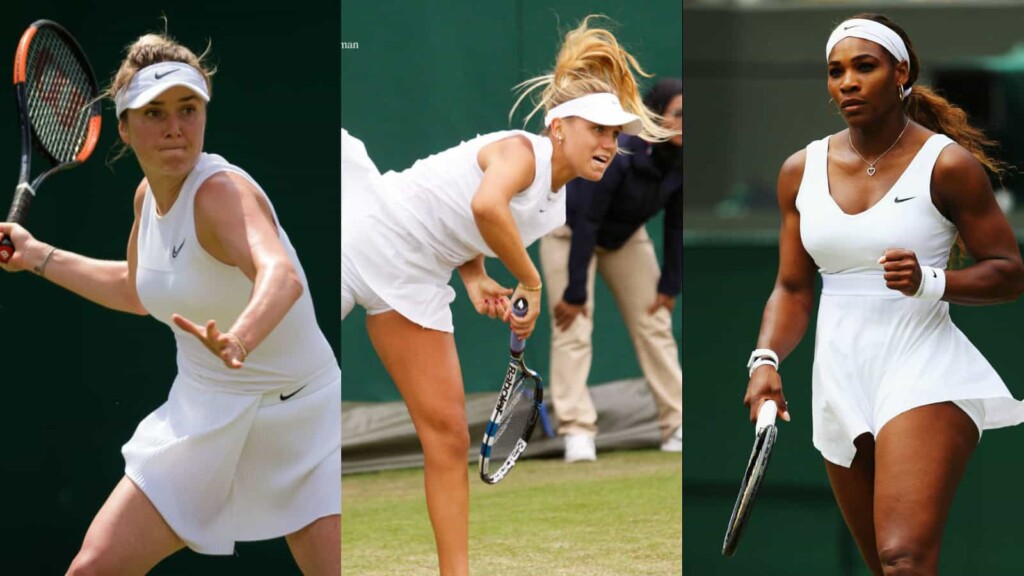 2021 Madrid Open winner World No. 4 Aryna Sabalenka takes the 3rd seed after World No. 2 Naomi Osaka decided to skip this year's Wimbledon as she continues taking a break away from the game after her controversial week at the French Open 2021.
Following Sabalenka, comes World No. 5 Elina Svitolina who made it till the semi-finals at the Wimbledon 2019 only to lose to eventual champion Halep. She will be a hot favourite for this year's edition as well. Former Australian Open winner Sofia Kenin takes the 5th seed trailed by former US Open winner, Canadian youngster Bianca Andreescu who's seeded 6th.
List of Top Seeds at Wimbledon 2021 :
Ash Barty
Simona Halep
Aryna Sabalenka
Elina Svitolina
Sofia Kenin
Bianca Andreescu
Serena Williams
Iga Swiatek
Karolina Pliskova
Belinda Bencic
The only 2nd player to have won the title at Wimbledon apart from Simona, Serena Williams, will enter as the 7th seed as she continues to wait for her 8th Wimbledon title after coming runner-up for the past 2 finals at the Grand Slam. Behind Serena comes the Polish youngster Iga Swiatek who will be playing in her 2nd Wimbledon tournament.
Karolina Pliskova as the 9th seed and Belinda Bencic as the 10th seed round off the top-10 seeds of the tournament as fans await the Championships to begin and see who lifts the Shield after the finals on 10th July, 2021.
Also Read: List of Top seeds at Wimbledon 2021 – Men's Singles