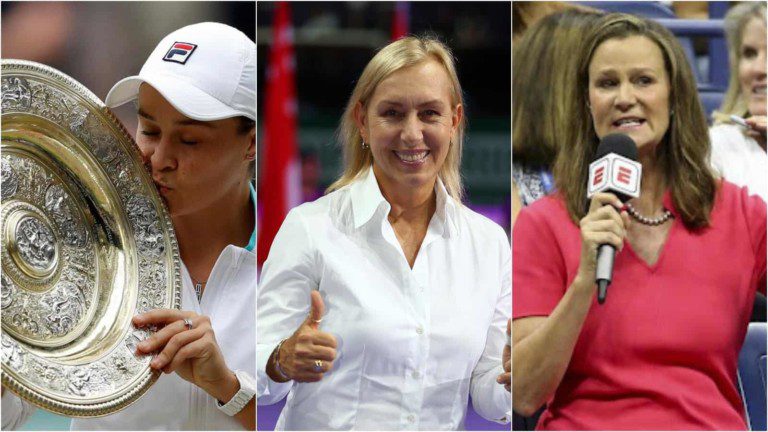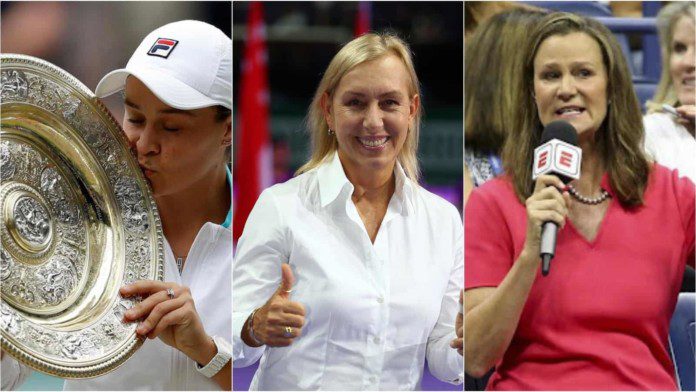 With World No. 1 finish for 3 consecutive years, Ash Barty had a fantastic outing in the 2021 season as well. The Australian did not play on the Tour after her exit from the 2021 US Open but remained the World No. 1 till the season finished as her victories in the season earlier ensured nobody could catch her ranking points.
As Barty returns to Tour in the coming weeks in the Australian leg, former Grand Slam champions Martina Navratilova and Pam Shriver spoke about the Australian's chances to retain the rank in 2022 as many players were in the race but could not manage to push Barty aside and reach the summit of the WTA rankings.
Martina and Pam won seven Australian Open, four French Open, five Wimbledon and five US Open titles. In 1984, the duo won all four Grand Slam women's doubles titles and achieved the 'Calendar Grand Slam' and to date remain the only women's pair to achieve this feat.
Speaking about the chances of someone displacing Barty from the top, Martina was ready to take her hat off if any player is able to replace the 25-year old Australian. "Three years as the No.1, although some of it was aided by COVID-19, and some of it unaided, because she couldn't play as much as she wanted to. So it was kind of a wash. Chances are she would have been No.1, with or without COVID-19.
"At the end of 2022, I would be hard-pressed to pick somebody over her. No.1. she's the most complete player out there. She's also well-rested and has had time to improve her game even more. So everybody's behind, and it's going to be hard for those nipping at her heels to catch up.
"Can anybody be healthy enough, consistent enough to take away the No.1 ranking? And play better than her for the entire year? If they can, I'll take my hat off. But I don't see that happening if she's healthy," said Martina in her interview with WTA recently.
"I don't see Ash Barty being on top for 154 consecutive weeks": Pam Shriver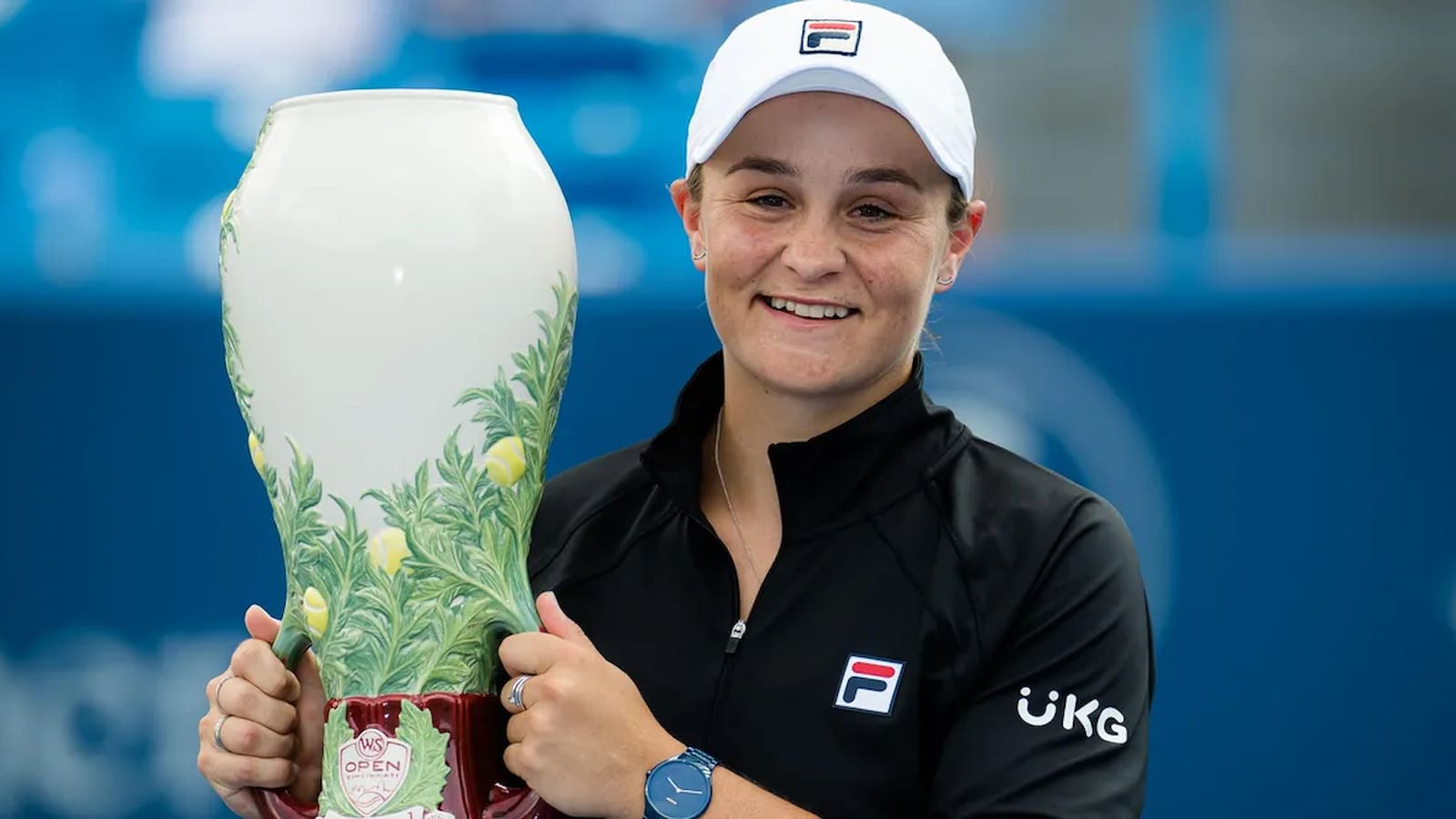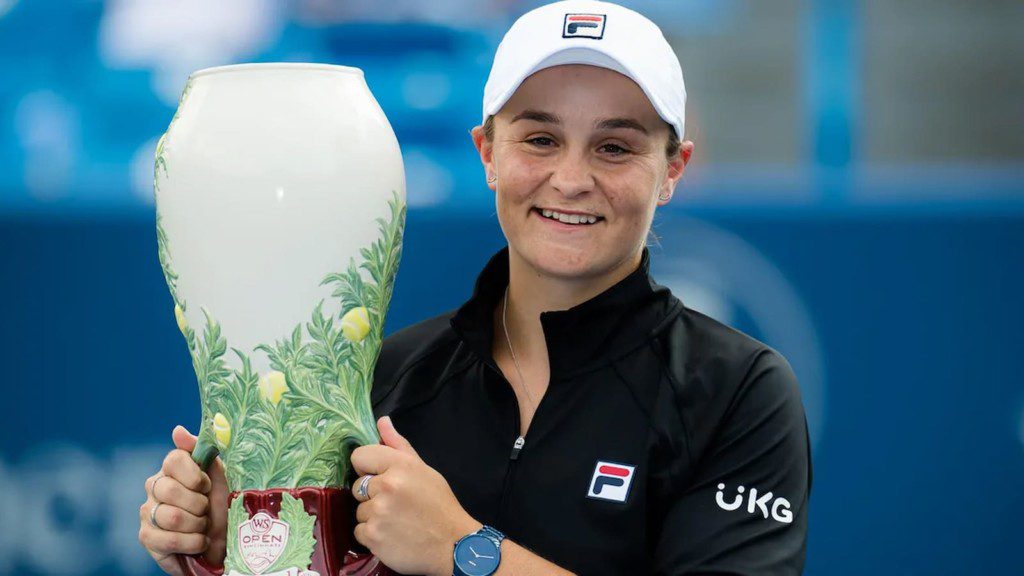 While Martina was confident of nobody can touch Barty easily, Shriver thinks otherwise and believes someone will definitely step up and challenge the Australian.
"Actually, I think there will be a new No.1. I'm not exactly sure whom, but I think Ash has had a great run and I think it could be somebody in the Top 5. I'm looking at the points, and I think the most likely one is Garbiñe Muguruza. It could be Aryna Sabalenka if she buries those demons. I feel she's (Muguruza) underachieved in the last couple of years.
"I'm looking at Ash's lead and it's not insignificant. Here's the thing: After the US Open, Ash lost to Shelby Rogers and then she shut down her year. So if she wanted to chase the year-end ranking – and who knows where the WTA is going to go after the US Open with China for the moment out of play – let's say it's something that makes sense for Ash.
"Certainly, she's got no points falling off after that. But I feel like Ash Barty, as great as she is, I don't see her as being on top for 154 consecutive weeks. She's so solid, but I just think someone else is going to step up," said Shriver who expects a new leader of the WTA rankings in the 2022 season.
Also Read: "The timing to compete is too soon" Emma Raducanu gives shocking news ahead of the 2022 Australian Open