Matteo Berrettini's wonderful Grass season of 2021 comes to an end. It was not the perfect ending but the 25-year old Italian will be proud of his efforts as he won the 2021 Queen's Club and later made it to the finals of the Wimbledon 2021 going down in a great 4-set battle.
Berrettini's 1st set victory was a great comeback as he was trailing 5-2 at one point in the opening set but went on to win it in the tie-breaker. Novak Djokovic however went on to win the finals to lift his 3rd successive Wimbledon trophy as he defeated the Italian 6-7(7), 6-4, 6-4, 6-3.
"Hopefully this is not my last finals here" says Matteo Berrettini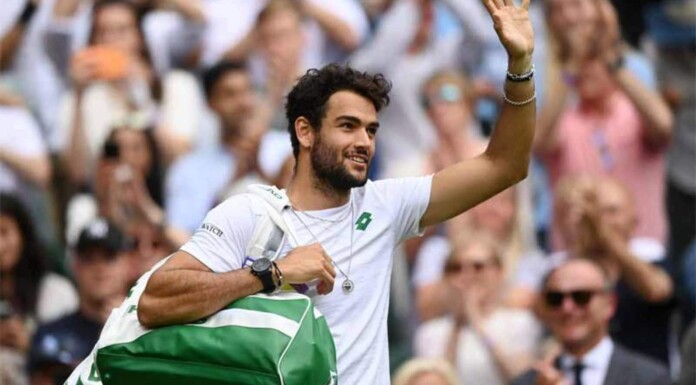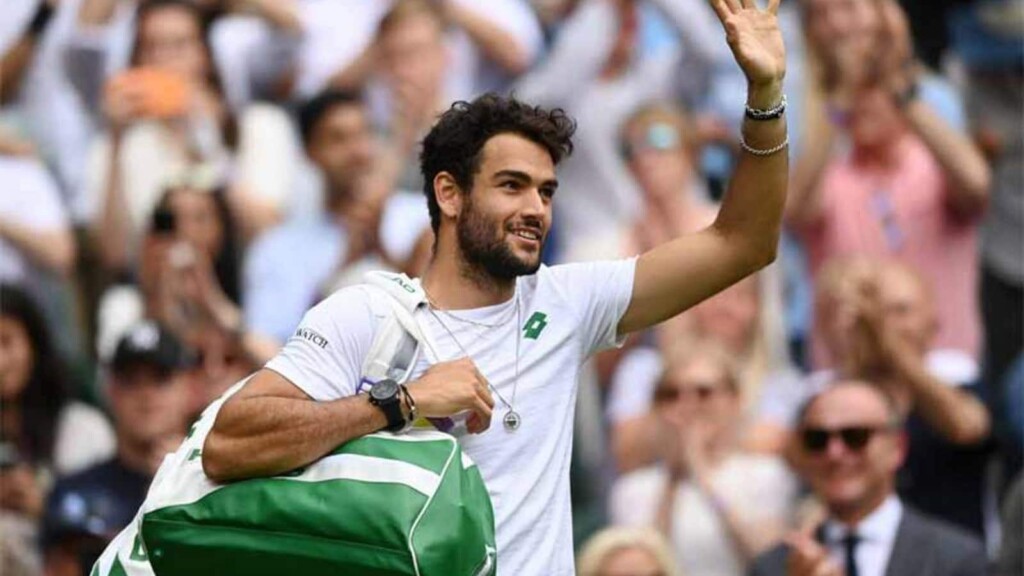 Speaking on the court after receiving his runner-up trophy, Matteo was optimistic and wished Djokovic and his team the best and congratulated them for the great season they are having.
"It's an unbelievable feeling, it's too many to handle. For sure, Novak was better than me, he's a great champion. Well done Novak once again, he is right in the history of the sport so he deserves all the credit. I am really happy for my finals, hopefully, it's not gonna be my last one here or in a Slam.
"Such an honour to be here, it's an unbelievable feeling. Really great run in these 2 weeks, also before the week in Queen's, couldn't have asked for more, maybe a little more. Congrats to Novak's team, they are doing something unbelievable, in every slam, in every country, in every tournament, good luck guys and well done.
"My family, my team, my friends everyone is there. It's been a really long journey and hopefully, as I said, it's not done yet. This is for me it's not the end, it's the beginning of a great career. Without them, all this wouldn't have been possible, so I am saying, Gracia, just keep trying and yeah Gracia," concluded Berrettini in his final on-court interview of Wimbledon 2021.
Matteo is optimistic about his chances and with the consistent gameplay that he has shown over the past few seasons, big titles are surely coming his way.
Also Read: Wimbledon Final: Roger Federer congratulates Novak Djokovic on 20th Grand Slam win