The Russian star, Daniil Medvedev, has been impressed by Andy Murray's form recently and has praised the Briton's play. This year has been nothing short of exceptional for Murray as he continues to impress the fans and the tennis world with his unbelievable grit. He has already played impeccable marathons in the Australian Open, and he is continuing his form in the ongoing Qatar Open. 
He reached the finals in Doha, where he will be facing an in-form Daniil Medvedev for the title. Fans are delighted to see him compete at this level after so many years, and they would love to see him lift the trophy. On the other hand, this final clash will not be a cakewalk for either of them, as both are determined to win.
After his latest semi-final victory against Felix Auger-Aliassime, Medvedev said, "It's unbelievable [what Murray has done this week]. As soon as someone arrives at match point, that's where the match starts. So I have to be at my best from the first to the last point tomorrow to try to beat him. He's a legend. He's playing better and better, I feel like, not only here but in general."
Medvedev continued s[peaking about Murray and said, "This is amazing to see. He's fighting. Today was just unbelievable, the way he won, so I'm really happy to face him tomorrow." Murray on the other hand reached the finals after saving five match points showing how determined the former world No.1 is.
Related: WATCH: Carlos Alcaraz assists Fabio Fognini who had a nasty fall amidst an intense battle at the Rio Open
Daniil Medvedev faces Andy Murray in the Qatar Open finals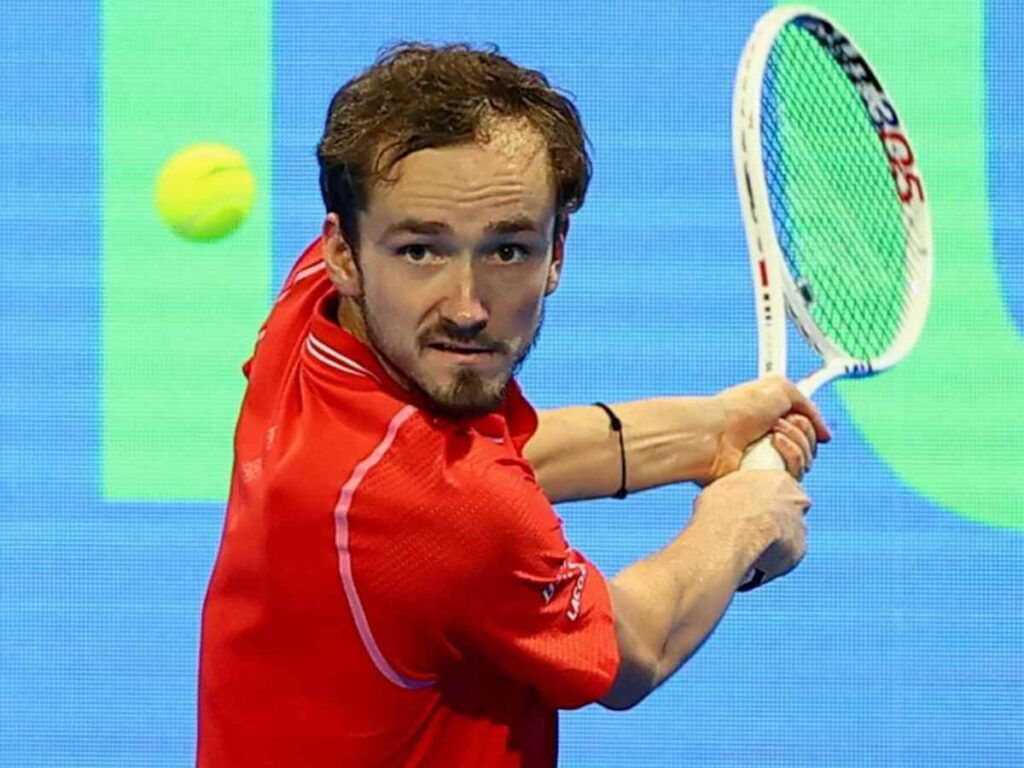 Daniil Medvedev's quarterfinal victory against Auger-Aliassime in Rotterdam was followed by another impressive performance seven days later in the Doha semi-finals, where he emerged victorious with a score of 6-4, 7-6 (9-7). Despite Auger-Aliassime's early breaks in both sets, the 27-year-old maintained his composure and displayed consistent play at crucial moments throughout the one-hour, 57-minute clash, resulting in a closely contested match.
The Russian extended his dominance over the Canadian in their ATP Head2Head series, taking his lead to 6-0 with the latest victory. The third seed's winning streak continued, having won eight consecutive matches, and recently securing his 16th tour-level title in the Netherlands last weekend.
This duo will be facing each other for just the third time in their career on Sunday. However, the previous two times have been one-sided contests as the Russians dominated in both matches. They played for the first time against each other in Brisbane in 2019 followed by Miami Open in 2022. Nevertheless, Murray has been in his best form recently and fans are expecting a close fight between these two.
Continue Reading:
"I wanted to pressure him," Iga Swiatek reveals the special message to her father to get him to Dubai to watch her play
Martina Navratilova takes a swipe at Saudi-backed LIV Golf Tour for failing miserably