Former Spanish World No.2 Alex Corretja gave his views on the Spanish sensation Carlos Alcaraz's injury break and Novak Djokovic's jump to World No.1 in the rankings. Corretja advised Alcaraz not to go after the World No.1 rankings,keeping his health in mind The two-time French Open finalist also said that the injury phase is just temporary and the 19-year-old will come back strong.
As Corretja was quoted saying, "It's a pity because he was working very hard to play well in Australia. I think the major effort he made to win the US Open, to become No 1, all that stuff, it's normal that it takes a lot of energy out of you and it takes a little while also to understand what's going on to be No 1 and the expectations, but he is going to be soon ready again".
Continuing his train of thought, Corretja hopefully said, "I think Alcaraz is going to have a nice season. I don't think he should be obsessed with No 1, I don't think it should be his goal right now to just defend that ranking because otherwise, it's an extra, not just pressure but also an extra weight on your shoulders that you don't need that young, at that age." (Source: Express UK)
Also Read: "Incredible if it was torn," British tennis star amazed by Novak Djokovic's Australian Open run
Carlos Alcaraz will be back at the Argentina Open 2023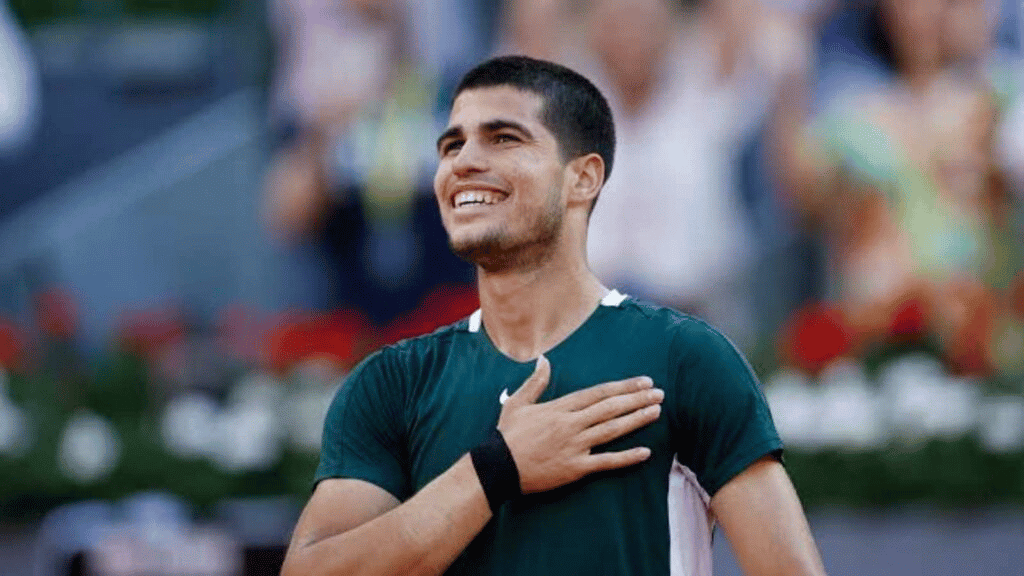 The Spanish sensation had one of the best seasons ever by a teenager in tennis history last year. Carlos Alcaraz became World No. 1 at 19 years, 4 months, and 7 days, displacing Lleyton Hewitt's nearly 21-year-old record of being the youngest at 20 years, eight months, and 26 days. Apart from his maiden Grand Slam title at the US Open 2022, Alcaraz collected four other titles in 2022, which include two Masters 1000 tournaments.
Alcaraz's run wowed the tennis world as he had to win three back to back five-setters before defeating Casper Ruud in the final. The pre-quarter-final five-setter was against Croatian former US Open Champion Marin Cilic. In the quarter-finals, he had to deal with his 'biggest rival' — Jannik Sinner. The match set a record as the second-longest match (5 hours and 15 minutes) in US Open history. The semi-final five set triumph was against French powerhouse Francis Tiafoe,
After these triumphs, Alcaraz's season took a complete U-turn. The problem started when he had to withdraw against Holger Rune in the Paris Masters Quarter-finals. Alcaraz was trailing 3-6,6-6 (1-3) when his abdomen injury became unbearable for the Spaniard to continue. He also had to withdraw from the ATP finals 2022. Later in December 2022, Alcaraz played but looked out of sorts in the Dubai exhibition tournament. There he lost in straight sets against Andrey Rublev and Casper Ruud.
The decision to miss Australian Open 2023 came due to a leg injury sustained during pre-season training.
In case you missed it!
Tommy Paul reveals Reilly Opelka's contribution in brilliant Australian Open run
"Best but least admired," Fabio Fognini praises Novak Djokovic while commenting on the bias against him