In a recent interview with Cadena SER, Alex Corretja shared his thoughts on various topics. He praised Carlos Alcaraz for his victory in Indian Wells and his impressive performance on the court, comparing him to a boxer. He also mentioned Rafael Nadal's rigorous training at his academy as he prepares for Roland Garros.
Alex Corretja mentioned in the interview that Rafael Nadal has fallen out of the Top 10 rankings for the first time in 18 years, but he believes that Nadal's ranking is not important at the moment. While Nadal may face tough opponents like Alcaraz or Djokovic in the round of 16 due to his lower ranking, Corretja emphasized that Nadal's focus should be on recovering and regaining his form for the clay court season and being the best he can be.
He also said, "With all due respect to Monte‐Carlo, Barcelona, Madrid, and Rome, Nadal's goal is to see how he performs at Roland‐Garros. I'm sure he'll be fine, as the time he took to recover has also helped his preparation. Rafa should never be left out, he always shows that he has something more."
Rafael Nadal, who has won 22 Grand Slam titles, has fallen out of the top 10 rankings for the first time since 2005. This means that his remarkable streak of 912 weeks inside the top 10 has come to an end. To put this in perspective, this streak began when current world number one Carlos Alcaraz was not even two years old.
Also Read: "He will be right at the top," Andy Murray showers high praise on Carlos Alcaraz and draws comparison with his contemporaries
Novak Djokovic referred to Rafael Nadal as the "king of clay"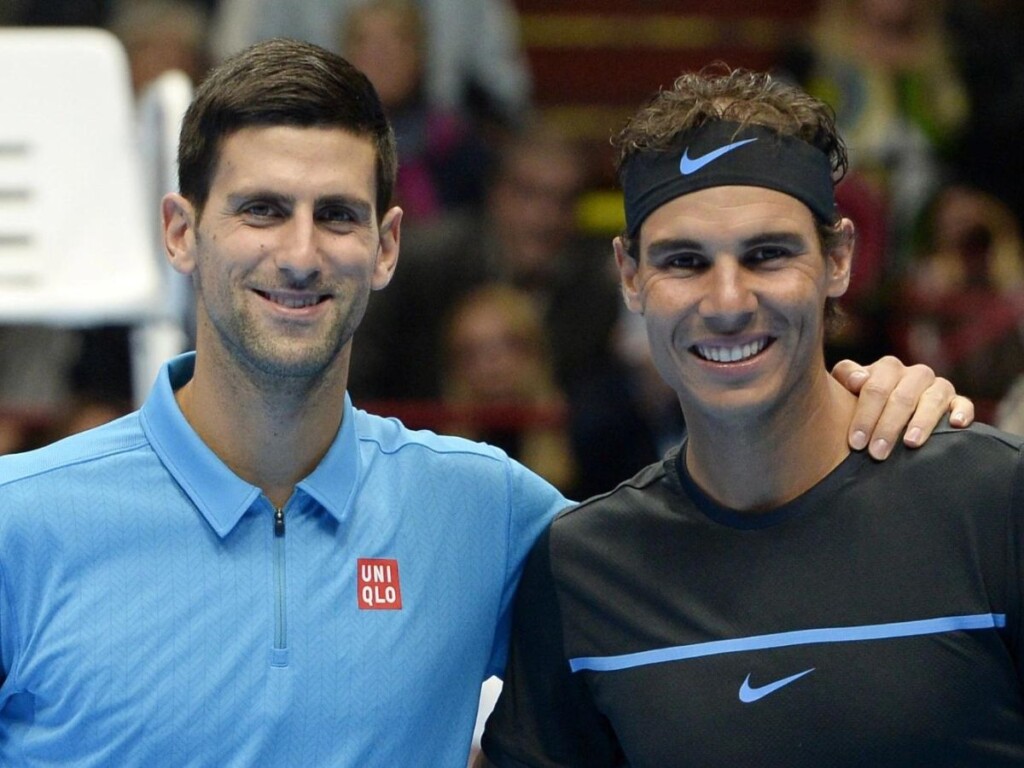 Having secured his 22nd Major title at the Australian Open, Novak Djokovic is now preparing to compete for the remaining three significant titles of the year. He aims to give his best performance at the tournaments in Paris, London, and New York. Nonetheless, Djokovic recognizes that he will face tough challenges at Roland Garros.
Novak Djokovic has referred to Rafael Nadal as the "king of clay" and the top favorite to win at Roland Garros. He also mentioned Carlos Alcaraz as a formidable opponent. Nadal has been dealing with a hip injury and hasn't played since the Australian Open, but he hopes to recover in time for the Monte Carlo and Barcelona tournaments.
"Rafael Nadal is the king of clay and the top favorite. Carlos Alcaraz is there too, and we are in a good era," Novak Djokovic said. As a 14-time winner at Roland Garros, Nadal is expected to give his all in pursuit of a Major title this year. Meanwhile, Djokovic had to sit out Indian Wells and Miami, but he seems determined to perform at his best on clay in the coming weeks and win his third Roland Garros title.
Incase you missed it:
WATCH: Gael Monfils nearly breaks into tears as injury forces him to withdraw after playing only 30 minutes in Miami Masters
Why Stefanos Tsitsipas broke up with girlfriend Theodora Petalas?