British World No.52 Andy Murray gave his views about the new tennis sensation and current World No.1 Carlos Alcaraz. He says that he is excited about Alcaraz's style of play and hopes to see him play like this in the future as well. But also with experience, Murray thinks with "scars" of playing for a long time, his current style of play will not be easy to continued once age catches up.
In his words, "He has a great game, a complete game that I think will adapt well to all surfaces. He is not very big, but he can serve hard. He's an amazing 'mover', a great athlete, he has a lot of variety in his game. He takes the ball early. It is something that we hope he will continue to do. I know from experience that it's a little easier to play this way when you're 18 or 19 and there are no scars yet. I hope he will keep this style of play, because it's exciting to watch".
Alcaraz has reached the second round in Miami Masters. It is such an important tournament for him because if he fails to retain the title here, his world No.1 ranking will be lost. Alcaraz has already reached the pinnacle of the tennis world through his ability to handle pressure situations. Once again, his mental strength along with his tennis abilities will be tested.(Source of Murray's quotes: We love Tennis, translated via Google)
Also Read:19-year-old Carlos Alcaraz better than Big-3 at 19 says Jannik Sinner's coach
Carlos Alcaraz's incredible journey so far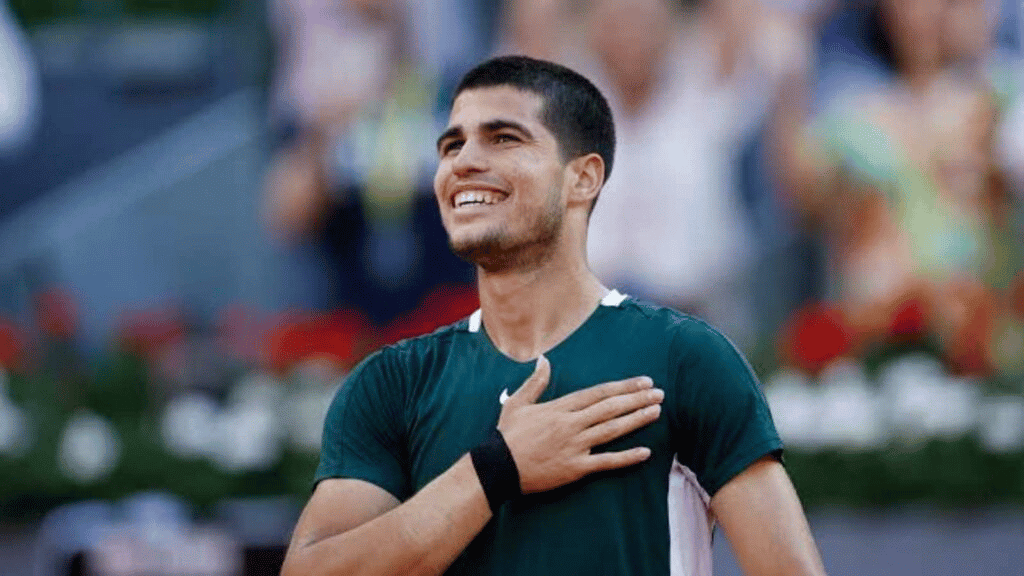 The Spanish sensation had one of the best seasons ever by a teenager in tennis history last year. Carlos Alcaraz became World No. 1 at 19 years, 4 months, and 7 days, displacing Lleyton Hewitt's nearly 21-year-old record of being the youngest at 20 years, eight months, and 26 days. Apart from his maiden Grand Slam title at the US Open 2022, Alcaraz collected four other titles in 2022, which include two Masters 1000 tournaments.
The Spanish star Carlos Alcaraz scraped off the rust and is looking strong in the tennis paradise, coming back from a hamstring injury sustained during the Rio Open. A healthy Alcaraz is confident of coming back to competitive tennis in the tennis paradise. He once again won a title in the USA after the historic triumph in the last year's US Open where he beat Casper Ruud to become the youngest World No.1 player ever in the history of tennis.
He defeated Daniil Medvedev in the Indian wells Masters final. The sheer athleticism and the baseline game of the Spanish teen proved to hold strong yet again. He will face Dusan Lajovic in the second round of the Miami Masters. Facundo Bagnis was the victim of Alcaraz in the first round: 6-0, 6-2.
In case you missed it!
List of the fines paid by Nick Kyrgios over the years
"These holes are just not good," Dominic Thiem explains reason behind loss of 'self-confidence' and 'concentration' after first-round exit at Miami Open