Andy Roddick took the tennis community by storm as he made an announcement about hosting a grand tournament through his charitable foundation called the 'Andy Roddick Foundation'. The event is scheduled to take place from 3 to 5 November 2022 and will include a chat session with his arch-rival Jimmy Connors, with himself acting as the moderator, much to the delight of viewers.
For the uninitiated, Andrew Stephen Roddick is an American former World No. 1 tennis player who is marked as one of the most formidable names in the realm of tennis at the turn of the century. The Right-handed, aggressive baseliner was majorly known for his ultimate serve and bruising groundstroke as he dominated the US Open back in 2003.
Roddick further talked about his camaraderie with his tennis heroes and his compatriots, Andre Agassi and Connors. He even defended the 8-time Grand Slam champion as he believes that people have been quite judgemental towards him, though he has been very loyal towards him. He even claimed that he has a different rapport with Agassi.
Taking to his official Twitter handle, Roddick noted, "People can change, I guess. Andre certainly has over time as well. I was fortunate to see the best of all of them (my tennis heroes). I think Jimmy is often misunderstood. Didn't know him when he was playing but he's always been a loyal friend to me".
Also Read: "Poof …. Declassified" Andy Roddick hilariously mocks Donald Trump for his 'stupid' and 'undemocratic' statement related to declassifying documents
Andy Roddick expressed his disgust over the negligence toward a famous painting of national interest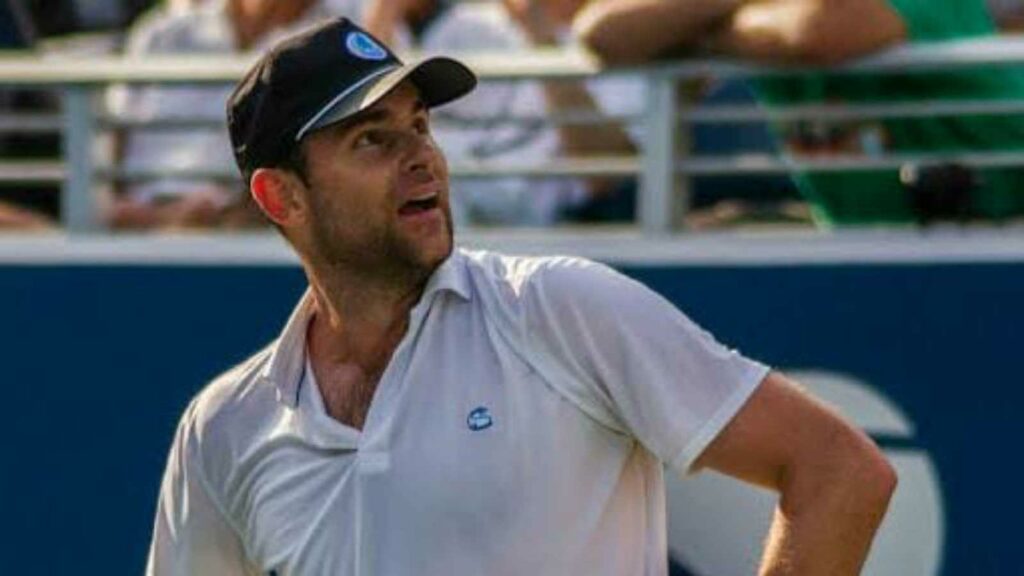 He was even a commentator at the Tennis Channel during the COVID-19 pandemic and has been extremely vocal about his opinions on various controversial political and social issues going on around the major platforms of social media. Recently, he brutally mocked climate activists for sabotaging a famous painting at the National Gallery in London, eliciting a slew of comments from viewers worldwide. He even expressed his disgust over the negligence and called them 'idiots'.
Andy Roddick had quite a rivalry with the 20-time Grand Slam champion Roger Federer. They both have played against each other a total of 24 times, with the Swiss legend leading the head-to-head clash by 21-3. Despite being arch rivals, Roddick has often expressed his inner desire to see his son follow in the footsteps of the retired Swiss legend. He had said, "I hope my son, if he has a hundredth the success as Roger has even one day of his life, is as gracious as Roger is."
Also Read: "Be a man and take the responsibility" Tennis Twitter holds Patrick Mouratoglou guilty for Simona Halep's doping offence based on closeness to former World No.1
Also Read: "Cancer is metastasizing" Serena Williams' husband harshly opines on the practices of de-platforming and banning communities citing some anti-Semitic gestures