In the wake of Covid-19, no other Major tournament received such bad press as the Australian Open in the past couple of years. The embarrassing deportation saga of Novak Djokovic is still fresh in the people's memory. Amidst all media attention before the start of the tournament, Australian Open Director Craig Tiley announced the loosening of restrictions for the players this year.
Tiley announced that players would not need covid tests to compete in the tournament and could play even if they had the virus. This is a marked change from the policy of the last two years which had impacted all aspects of the game. The tennis community gave an overall mixed response to the announcement but the fans of Djokovic were enraged.
"We just wanted to follow what's currently in the community," Tiley told reporters. "We have gone a step further by making a recommendation around staying away when you're ill, and that our medical staff will continue to monitor that, with the players individually as well," Tiley added.
"It's a normalized environment for us and, not dissimilar to the cricket, there will potentially be players that will compete with COVID," Tiley continued citing the situation when the just-concluded Test series in Australia allowed a player to compete despite having covid.
Related: Taylor Fritz and Jessica Pegula shine in the USA's United Cup win boosting odds for Australian Open title contender
Novak Djokovic's Fans react on Twitter to the news about Australian Open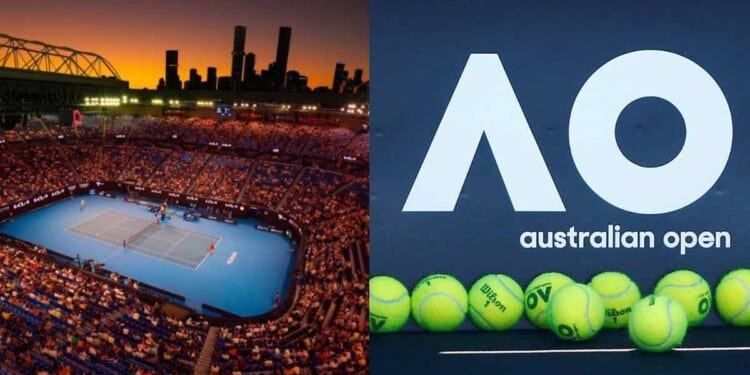 For the past couple of years, Melbourne has seen one of the most rigid restrictions regarding covid. Serbian star Novak Djokovic was the biggest victim of the forgettable saga of detention and deportation coupled with a media trial. The nine-time winner in Melbourne was denied the opportunity to defend his title in 2022. 
Fans of Djokovic were quick on social media to give their loud reaction to the news of relaxed covid norms by Tennis Australia's Boss Craig Tiley. They cited the political angle of the episode too where the then-ruling party tried to benefit from the situation. "Apologise and resign in shame," one of the fans wrote. 
However, there are also fans on the other side of the debate. They believe that the relaxed norms could in turn affect the players themselves. Whichever side the fans are, Novak Djokovic seemed to be vindicated as he starts to reclaim his crown at the Australian Open.
In case you missed it:
"Couldn't ask for a better start," Coco Gauff starts the season on a high clinching 2023 ASB Classic title
"I am ready for big fight," Aryna Sabalenka asserts herself after lifting her first title in almost two years