The Australian Open currently uses balls made by Dunlop, a Japanese manufacturer. This was a five-year deal made in 2018, and 2023 is the last year for this deal. Before Dunlop, the AO had been using balls made by Wilson. However, there is a difference in how the ball from a certain manufacturer responds to different surfaces and conditions.
While the Australian Open uses Dunlop balls, the Roland Garros and the U.S. Open use Wilson balls, and Wimbledon has been using Slazenger balls for a very long time now. The characteristics of these balls do differ to a certain extent. Dunlop balls are always known for their high bounce and heavyweight. However, there were issues and controversies surrounding these Dunlop balls.
When the weight of a ball changes, it affects the players in their serve speed and topspin. Players need to be able to adjust accordingly for the desired outcome. Prominent players like Roger Federer, who rely on topspin and accurate serve struggled initially. He expressed his concerns on these Dunlop balls saying "I mean they're definitely a touch different from the ones we had last couple of years….I do see what they're saying you know, at the night the spin is not taking off tremendously."
However, these Dunlop balls have been very comfortable for former world No. 1, Novak Djokovic. He won three out of the last four tournaments since the Dunlop balls came into the picture. With the deal coming to an end in 2023, it will be interesting to see if the Australian Open decides to continue or quit.
Related: All you need to know about the Australian Open Trophies
Will the Australian Open go back to Wilson balls?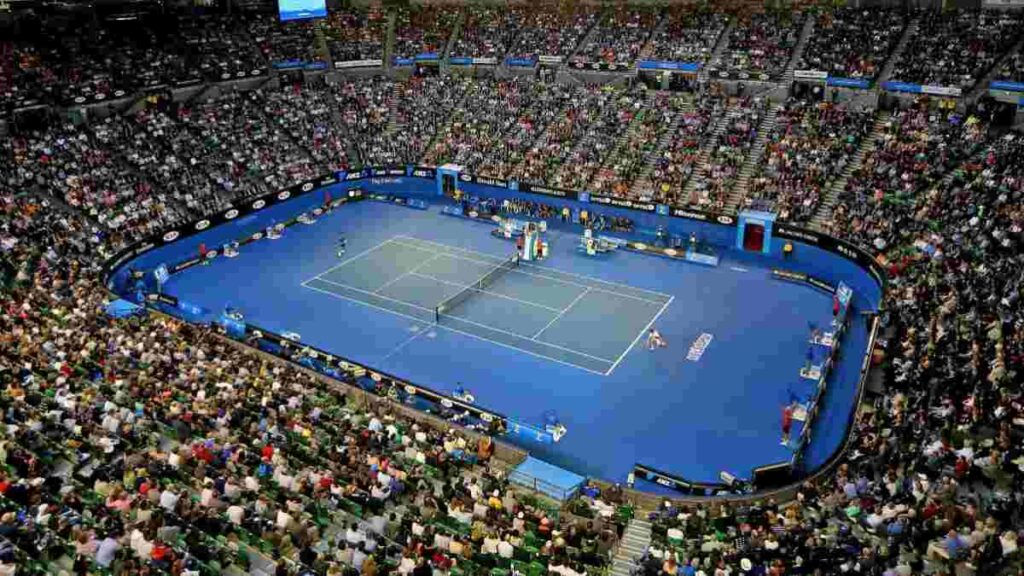 Wilson manufactures tennis balls that are relatively lighter and softer. The U.S. Open has been using these balls since 1978, and in 2020, Roland Garros also switched to Wilson. In 2016, many players said that the Wilson balls were best suited for the hard court. Having said this, the AO might tend to go back to Wilson.
However, there have been controversies surrounding the balls in the past at the US Open. This was about the different balls being used for different genders. Men use extra-duty balls that can be controlled better than the normal-duty balls used by women. The current world No. 1, Iga Swiatek, raised her voice against this, saying it was hard to control their balls.
The players believe that the balls used in the major tournaments should be uniform throughout. This will help many players facing problems with the bounce and topspin of certain balls.
Find out more:
Taylor Fritz and Jessica Pegula shine in the USA's United Cup win boosting odds for Australian Open title contender
"Rod Laver is certainly the most successful court in my career," Novak Djokovic targets Australian Open glory after Adelaide title