Barbora Krejcikova expressed her admiration and appreciation for Martina Navratilova, a tennis legend of Czech-American origin. Krejcikova wished Navratilova a quick recovery after her cancer diagnosis. Barbora Krejcikova, who recently won the Indian Wells doubles title with Katerina Siniakova, talked about the impact that Martina Navratilova has had on her as a Czech role model during the post-match press conference. "
Well, I think there is a generational gap, a big gap, but then on the other hand I definitely knew who Martina was and how successful she was when I was actually playing when I was a junior. So for me, having the opportunity to meet her and to actually became a friend is a really big thing for me," Barbora Krejcikova said.
Despite a generational gap, Krejcikova revealed that she was aware of Navratilova's success during her junior years and expressed appreciation for having the opportunity to meet and become friends with the tennis legend.
Read More: WATCH: Aryna Sabalenka's funny face and cheeky reply to Elena Rybakina has the audience bursting into laughter
Martina Navratilova on how she is fighting her cancer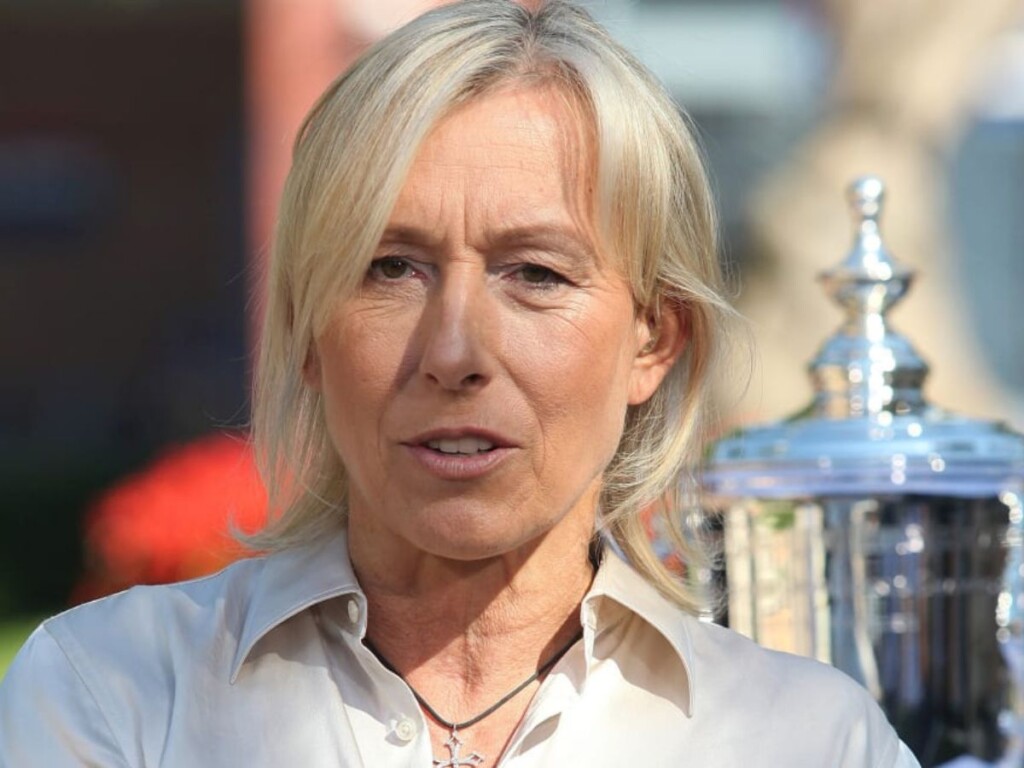 Martina Navratilova, the iconic tennis player who was diagnosed with breast and throat cancer, has given a health update by stating that she is "hanging in there." This comes 13 years after she underwent radiation treatment and fully recovered from the same disease.
In November, an examination of the 18-time Grand Slam champion revealed a lymph node in her neck. After undergoing further diagnosis, it was revealed that there was a suspicious mass in her breast which was confirmed to be cancer. "Ya I'm ready to go. Ready to get on with the treatment. I've had two surgeries and four biopsies and radiation and chemo, I'm waiting. But I'm ready to go," she said. Martina was in good spirits as she expressed her excitement at getting back to her usual tennis routine she showed some of the equipment she was gearing up to use.
Martina Navratilova has faced the challenge of fighting cancer before. In 2010, she disclosed that she had breast cancer. Despite successfully overcoming it at the time, the news of the recurrence of breast cancer and the diagnosis of Stage 1 throat cancer came as a surprise to many when she revealed it recently at the age of 67.
Read More: "The biggest goal is of course to be No. 1," Elena Rybakina eyes on the top of WTA charts after winning the Indian Wells Open
Read More: "It's not easy to play him," Daniil Medvedev admits Carlos Alcaraz didn't allow him to perform at his best during the Indian Wells finals