British No.1 Emma Raducanu has been offered support by Bianca Andreescu, a former US Open champion, after struggling with her form on the court. Raducanu suffered a defeat against Andreescu in the Miami Open last week, but the loss could prove to be a turning point for the young star.
The 20-year-old Raducanu has had a meteoric rise in the tennis world, winning the US Open in 2021 and becoming Britain's first billion-dollar sports star. However, being from Britain has also brought added pressure, with the media and public scrutinizing her every move.
"I would love to talk to her about just like what happened after US Open. All the success, all the media stuff like that, how she dealt with it, how I dealt with it, how we can maybe help each other in that way.
"Also, I know that we both haven't been having, I guess, the results we wanted. I don't want to speak on behalf of her, but I'm sure she wants to do better than she is. And maybe we could just kind of help each other out in that sense." Bianca said.
Raducanu had a remarkable 2021 when she made it to the Wimbledon quarterfinals in her maiden match in the main draw at the age of 18. She has, however, fallen short of the lofty goals she set for herself when she first stepped foot on the court. In 2021, the 20-year-old defeated Leylah Fernandez to win the US Open in straight sets. The tennis player made history by becoming the first qualifier to win a Grand Slam title, male or female.
However, since then, she has struggled with injuries and form and has yet to replicate that success. But despite her recent struggles, Raducanu has received support from Andreescu, who offered words of encouragement following their match in Miami. Andreescu, who won the US Open in 2019, understands the pressures that come with being a young player on the tour and knows what it takes to overcome setbacks.
Raducanu's journey has been nothing short of remarkable, and she has already achieved so much at a young age. With the support of her team and fellow players, she will undoubtedly continue to grow and succeed in the sport. Tennis fans around the world will be eagerly watching to see what the future holds for this talented young player.
Related: Aryna Sabalenka reveals her strategy to defeat Barbora Krejcikova in Miami Open Round of 16 clash
Bianca Andreescu: The rising star of women's tennis with a distinctive game style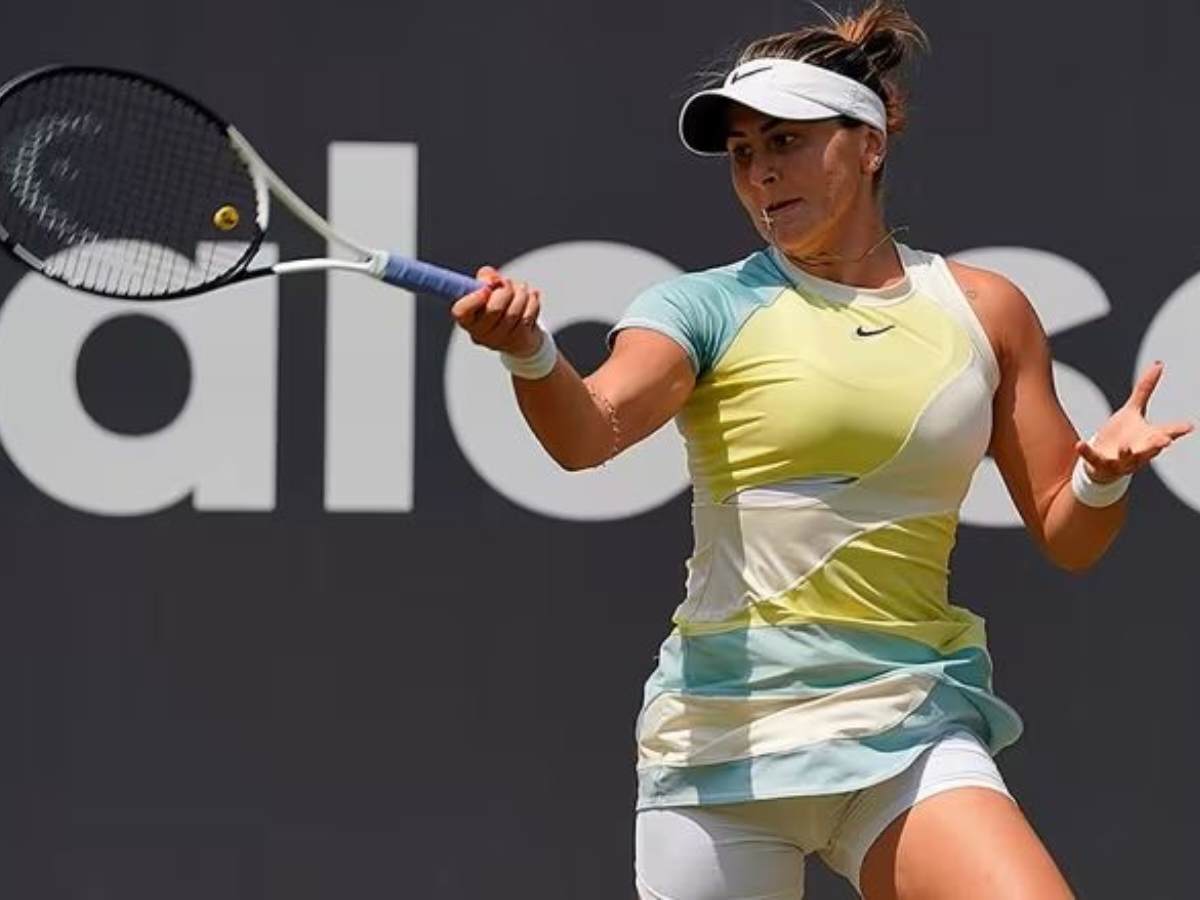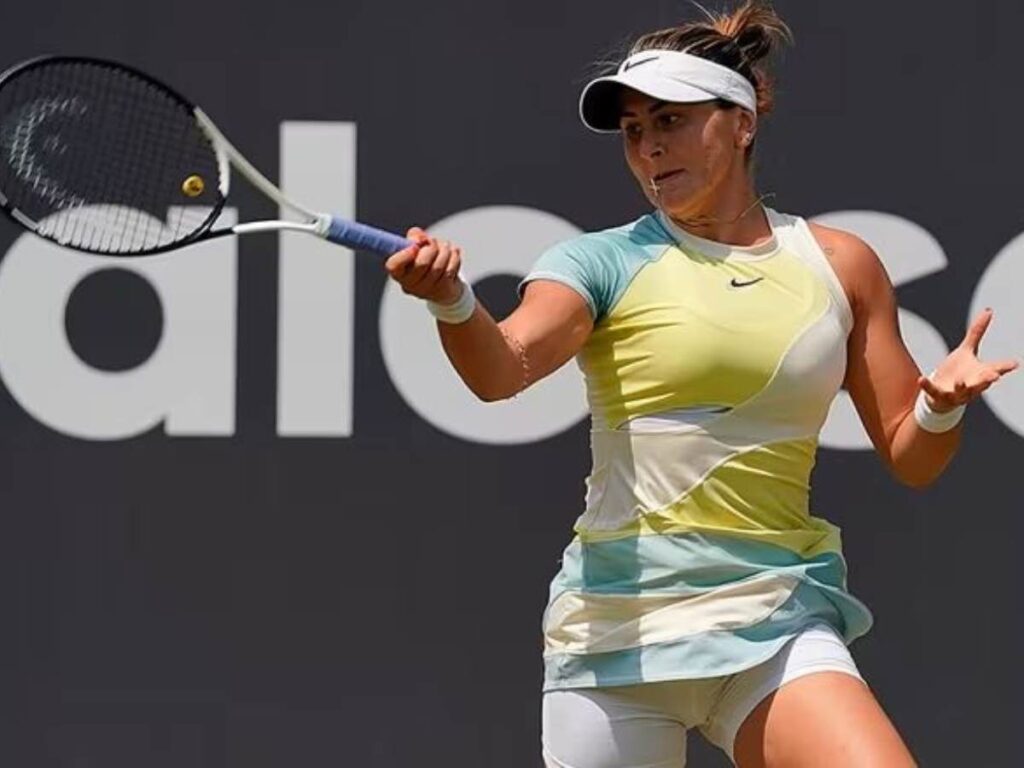 Bianca Andreescu, the 22-year-old Canadian tennis player, has been making waves in the world of women's tennis since her debut. Her distinctive game style and her determination to succeed on the court have made her a force to be reckoned with. Despite facing numerous injuries and setbacks, Andreescu has continued to push herself to be the best she can be.
In 2019, Andreescu won the U.S. Open women's singles title, defeating Serena Williams in the final. Her precocious grand style and her ability to stay focused and composed under pressure were evident throughout the tournament. Since then, she has continued to impress, even taking an extended break from tennis to focus on her health and well-being.
Andreescu's game is characterized by her powerful forehand, her ability to hit winners from anywhere on the court, and her tenacity in long rallies. She is also known for her mental toughness and her ability to stay calm and focused in high-pressure situations. Her unique playing style has already left a mark on women's tennis, and she is sure to continue making an impact in the years to come.
Despite facing numerous injuries throughout her career, Andreescu remains committed to her sport and to her fans. She has spoken openly about the challenges she has faced and the hard work she has put in to overcome them. Her dedication and perseverance are an inspiration to young athletes everywhere.
In case you missed it :
Carlos Alcaraz sets another record matching Rafael Nadal after his latest win at the Miami Masters
"I think that caught the line tbh" Bianca Andreescu makes funny comment about wayward serve during Miami Open match against Sofia Kenin