Tennis legend Billie Jean King may have stirred the hornet's nest with her tweet on the longest No.1 position in rankings and how to pit Novak Djokovic against Steffi Graf is wrong. Her tweet said, give Stefanie (Steffi) the credit she deserves. In normal times, had any other champion made these observations, it would have not found much traction.
But this is BJK, a lady who has fought many wars in tennis, on and off the court. This generation of tennis fans may not know much about the Battle Of Sexes, which pitted Billie against Bobby Riggs. To be sure, when BJK, as she is now known, took on Bobby Riggs, he was described as a pig. There was an age gap between the two, yet Billie jean King beat Riggs in a three-setter.
It was an exhibition match for sure, which was televised widely and played at the Houston Astrodome in 1973, that is 50 years ago. At that time, BJK really had nothing much to prove. She was supreme. Yet, as the flag bearer of women's tennis from those days, the American legend kept fighting. That televised match was watched by a huge audience, approx 50 million. Her win put her on the cover of a famous magazine like TIME in the United States of America.
Billie became larger than life after that match. After all, before that, there had been a few more matches between a man and a woman, as an exhibition, between Jimmy Connors and Martina Navratilova.
Related: Jimmy Connors praises Novak Djokovic for his fearless attitude, draws similarities with Muhammad Ali and Pete Rose
Novak Djokovic four weeks shy of breaking Steffi Graf's record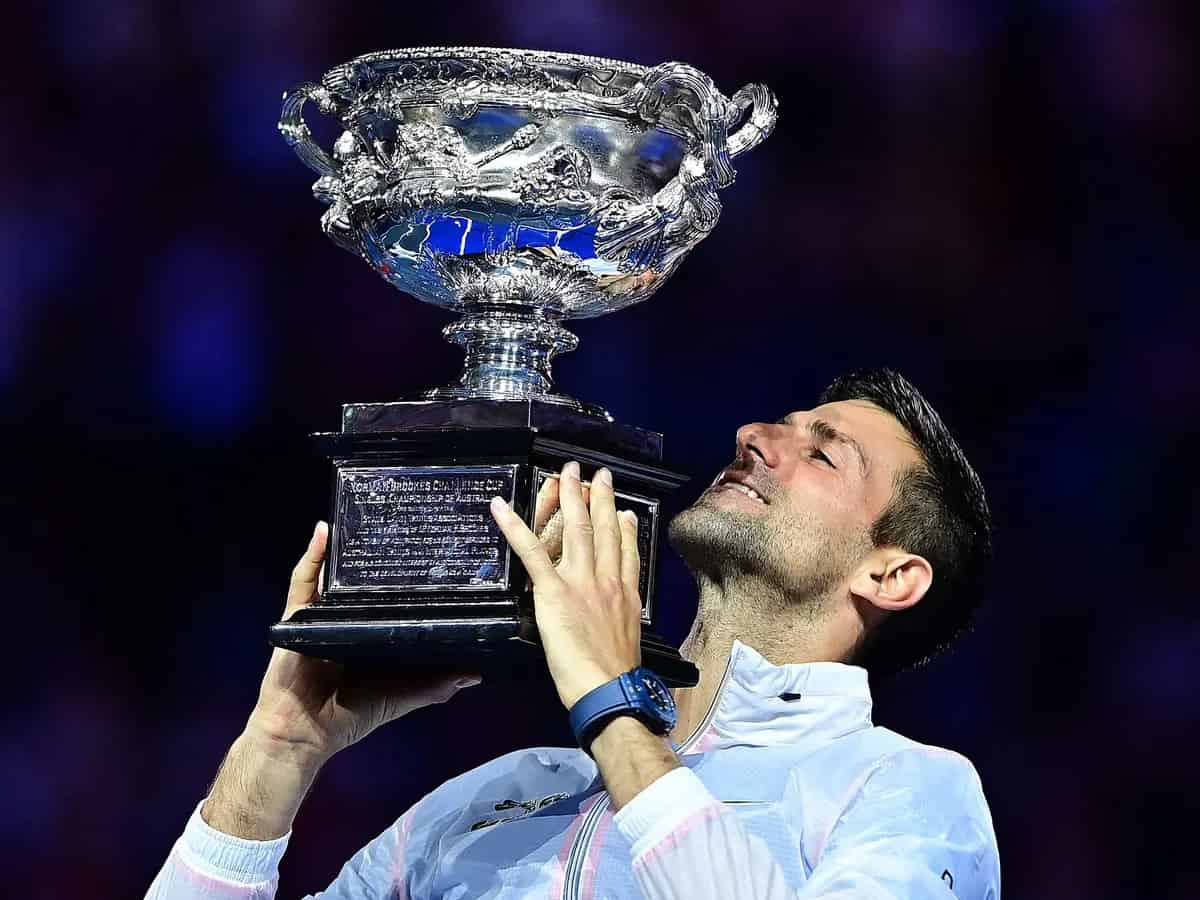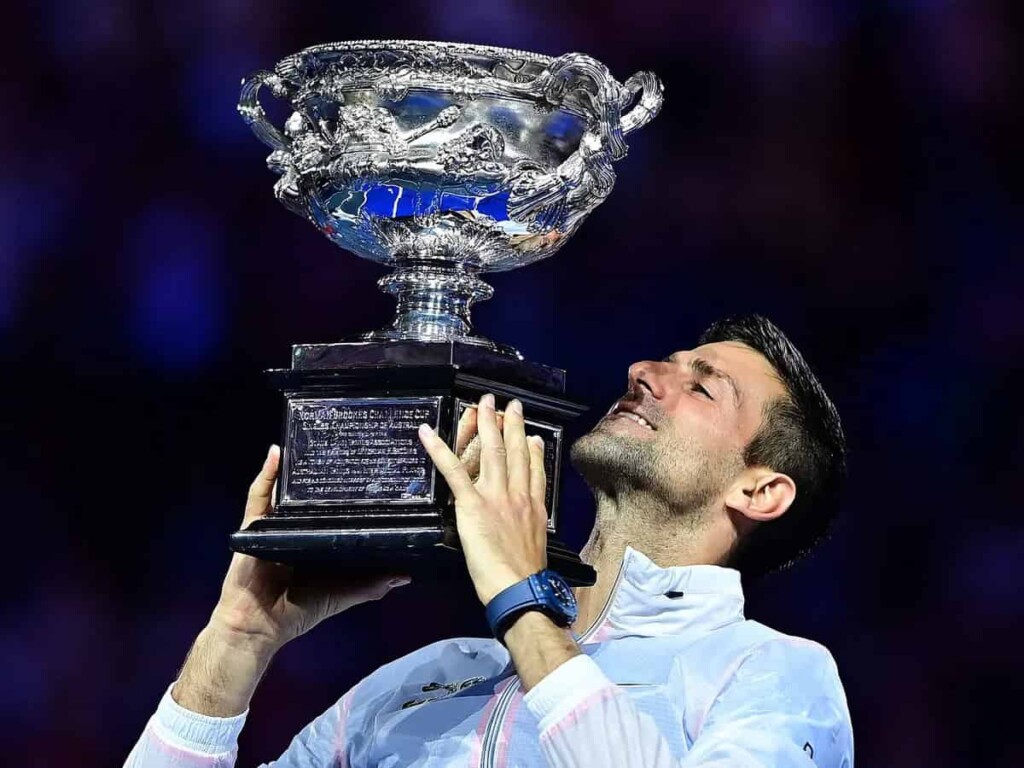 Perhaps, after the Battle of Sexes, there was never any attempt to pit a man against a woman on a tennis court. There were suggestions Serena Williams at her peak could take on some of the boys and beat them. That was speaking in a laudatory way about Serena, who was all power and pumped up when she won those 23 Grand Slam titles.
Back to the No.1 debate and longest number of weeks. The projection is Novak will get to 377 weeks soon, all going well. But BJK has jumped into the fray, rightly so, saying give Graf the credit she deserves. The debate is interesting. But these days, when the GOAT debate has assumed ridiculous proportions, whoever thought of Novak versus Steffi has to be creative. First things first, the very comparison is flawed, so BJK may have a valid point in wanting Graf to be mentioned as the best.
"New favorite campaign: @correcttheinternet. Correct The Internet is a global initiative created to correct bias and help make sportswomen more visible. When searching for 'which tennis player has spent the longest time ranked number 1', the results often come up with Novak Djokovic, but the facts say it's actually Stefanie Graf," Billie wrote. "Novak will soon claim the spot, but it's important to recognize Stefanie to give her the honor she deserves," she added.
The point is, there has never been any doubt about Steffi Graf's flair and dominance, where she won 22 Grand Slam titles. She had a shot that could sting, called the Fraulein Forehand. Graf would that forehand rip, inside out especially, no matter what the surface, clay, grass or hard courts. She was the queen, the diva, at her peak.
Once she married Andre Agassi and settled into a role as a mom, she has hardly been seen on tennis courts. To rake up a debate based on the number of weeks is crazy. More so, since Novak is yet to get to 377. As it is, everyone is talking about how many more Grand Slam titles he will win. No doubting that he has the passion and hunger. But to make stir fry out of numbers and pit two champions — one man and the other woman — does come across as stupid.
Women are sensitive so BJK will not keep quiet. Tennis fans and the internet should know, men's and women's tennis are different. Men play best of five sets in Grand Slams and women three. The rankings are different, based on ATP and WTA. Plus, the tournament structure is also different. Graf was the girl who won the Golden Slam in 1988. She won all four Majors plus the singles Gold medal at the Seoul Olympics and remains the only player ever to do so.
Novak has not yet done it. Even if he does it in 2024, the year of the Paris Olympics, one cannot say he has done what Graf did! Leave the men and women, do not pit them in a bullfight. The women's brigade, led by Billie Jean King will come down like a ton of bricks! Break point?
Continue Reading:
Famous journalist believes Daniil Medvedev's loss to Rafael Nadal in the 2022 Australian Open final started his downfall
"She's a ride or die," Alexis Ohanian gushes over wife Serena Williams talking about their relationship"