Carlos Alcaraz sealed his seat in the semi-final of the French Open by defeating a very average-looking Stefanos Tsitsipas on 6th June. With this win, the stage has been finally set for a Novak Djokovic and Carlos Alcaraz Grand Slam face-off. The top two seeded players have not played each other for over a year now and this could be a very feisty and sitting on the edge of the seat sort of semi-final. But Alcaraz would be going into this semi-final with a bucketful of confidence, especially after his demolition of the World No. 5 Stefanos Tsitsipas.
The quarter-final match between Tsitsipas and Alcaraz was not close to what most might have expected. The way Tsitsipas played the first 2 sets was almost borderline embarrassing for such a highly-seeded player. Though the Greek saved himself from being 'bageled' in both first and second sets, the scoreboard was pretty disastrous looking.
Even Carlos Alcaraz candidly admitted that his opponent's performance was below average. Alcaraz was talking exclusively to Eurosport and said, "Stefanos was a little bit worse than he should have been, but that doesn't mean I was average." Alcaraz gave an almost immaculate performance, pulling down the Greek at almost every point of the match. Carlos Alcaraz also added, "I just played one of the best matches of my career."
Alcaraz, who has played much bigger and more thrilling matches, admitting that this was one of his best matches spoke volumes. It meant that Alcaraz felt in control of each and every shot, hit with more power, and could implement the strategy he came within the match. Carlos said that he is not going to forget about this victory as it would give him more confidence in the remaining 2 rounds, especially in the semi-final against Novak Djokovic.
"I'm honestly not going to stop thinking about that match. In the end, I'm a very competitive guy who wants to play tomorrow if I can," added Alcaraz.
Keep Exploring: Alexander Zverev appalled by French Open's CRUELTY as they deny him life-saving insulin shots between matches
Carlos Alcaraz is gung-ho about his semi-final match with Novak Djokovic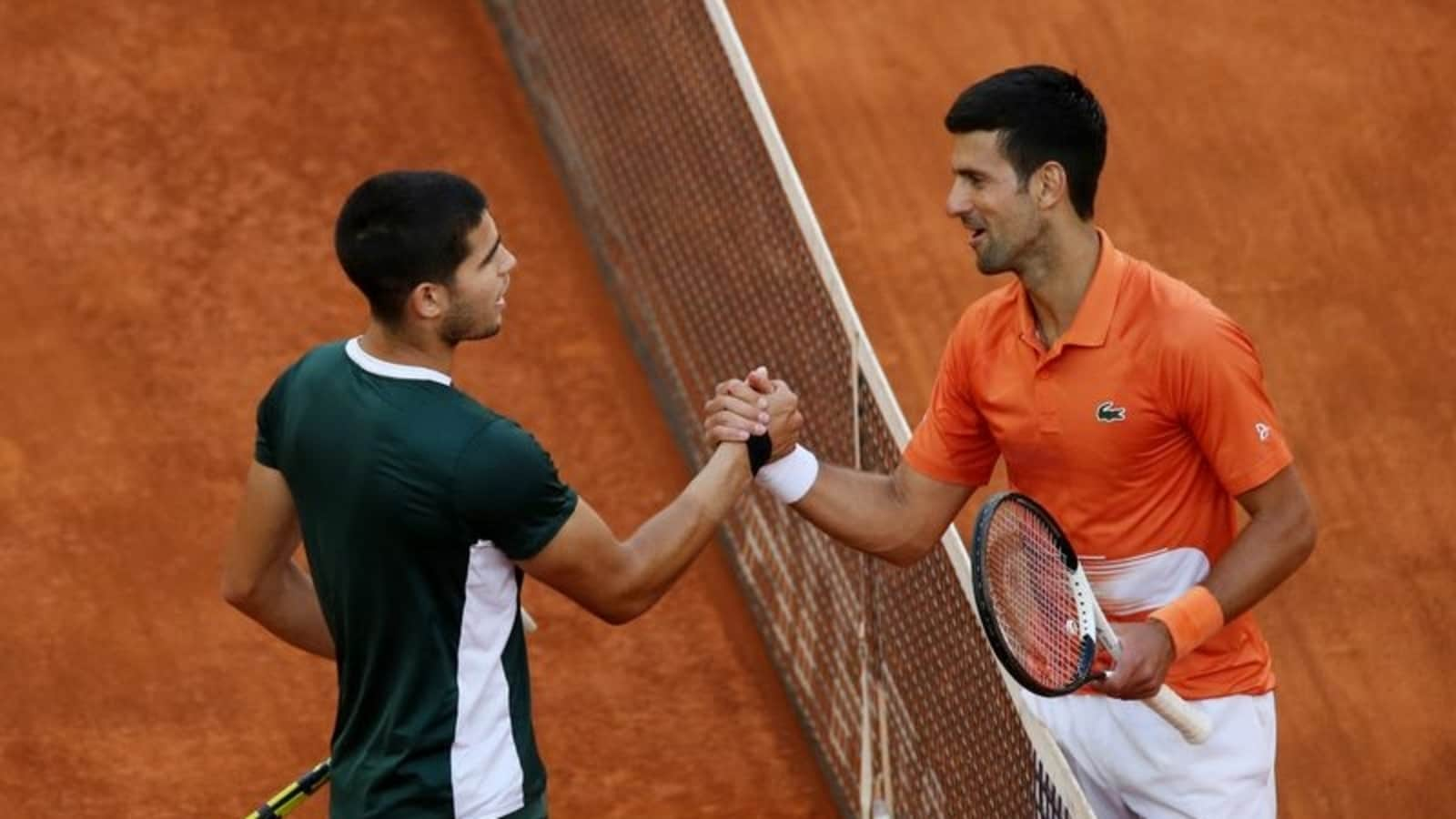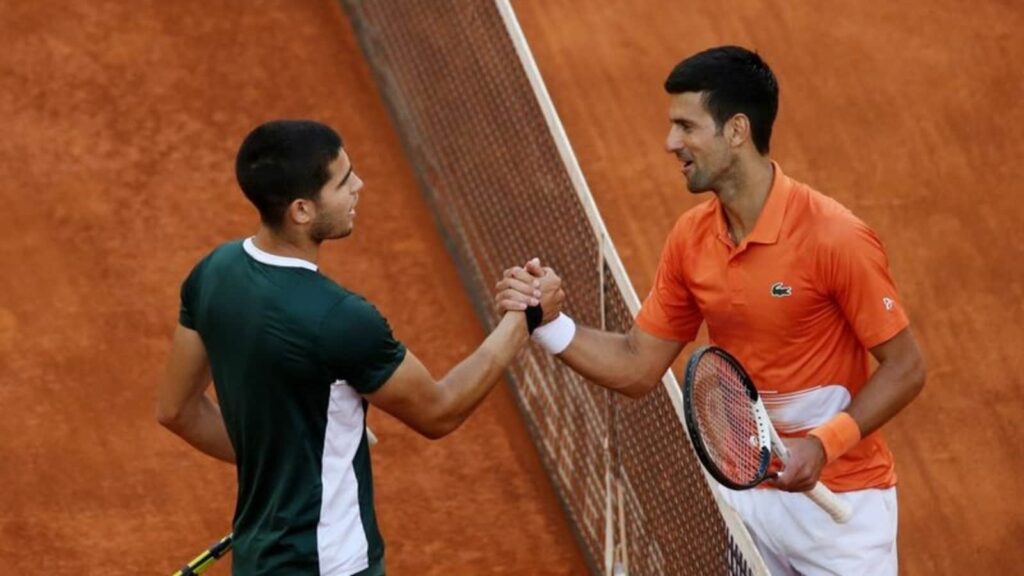 The whole world is looking forward to the clash of the Titans on 9th June between Carlos Alcaraz and Novak Djokovic. This is the match everyone has been waiting for with uncontained excitement. Two of the most exciting names in tennis currently have not played each other for over a year now. In fact, they met only once earlier in the Madrid Open 2022, which the young Alcaraz won in 3 sets. What is even more exciting is the fact that the two are going to play for the first time at a Grand Slam.
Even Carlos Alcaraz can't keep his excitement. He told Eurosport, "I'm really looking forward to this match and I'm not going to stop thinking about it for a second." Alcaraz has his eyes set on the target. He wants to increase his Grand Slam title count from the lone 1 to a not-so-lonesome 2. Whereas Djokovic is challenging history by trying to win the 23rd Grand Slam title. This is a feat no one has achieved among men tennis players in the open era. The excitement and the anticipation for the semi-final is palpable.
Even Alcaraz can't contain his enthusiasm. He predicts it will be a through-and-through entertainer. "But it is true that we are going to enjoy the Roland Garros semi-finals," said Alcaraz.
Carlos Alcaraz's display in the quarter final ensures he will be more confident in this clash. Alcaraz said he is going to give it all. "We have two days to train, to prepare, both mentally and physically and we'll see," said the World No.1. Stefanos Tsitsipas was asked who he thought would win the semi-final. He had said, "Djokovic has the experience, but Alcaraz has the legs." Fans will know on Friday the 9th.
In case you missed it: