19-year-old Carlos Alcaraz amazed the world by winning his first grand slam at the US Open. He defeated Norway's Casper Ruud in 4 sets, 6-4,2-6,7-6(1),6-3, to claim his maiden title. Alcaraz has shown great determination and resilience this season and especially at this championship where he played several 5 setters.
After his win, the young star was filled with emotions and said, "I was thinking of my mom, she's not here & my grandfather. A lot of family are here but there are a lot of ppl from my family they couldn't come here to watch the final, to watch some matches. I was thinking of all of them." With this win, Carlos Alcaraz becomes the world's youngest No.1.
Also read: "She's gonna be trouble for other players" Tennis Coach Paul Annacone warns other WTA players of Iga Swiatek's incredible form
Tennis stars Carlos Alcaraz on his US Open win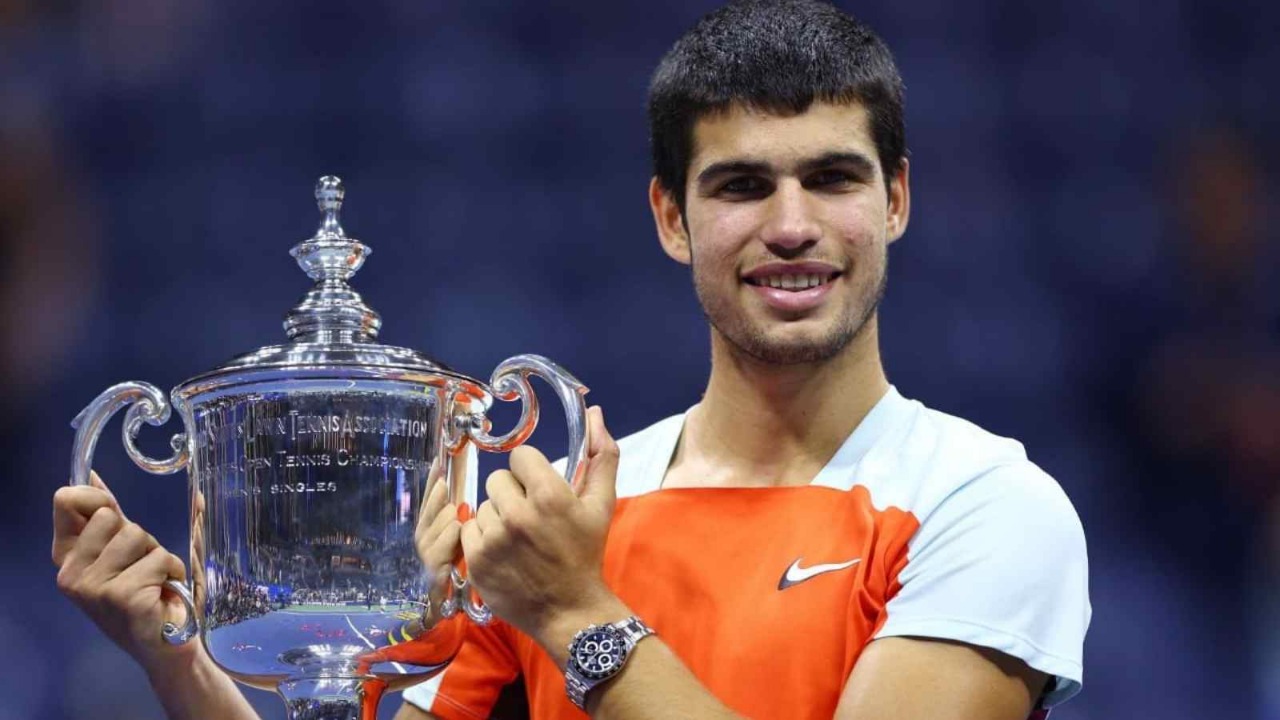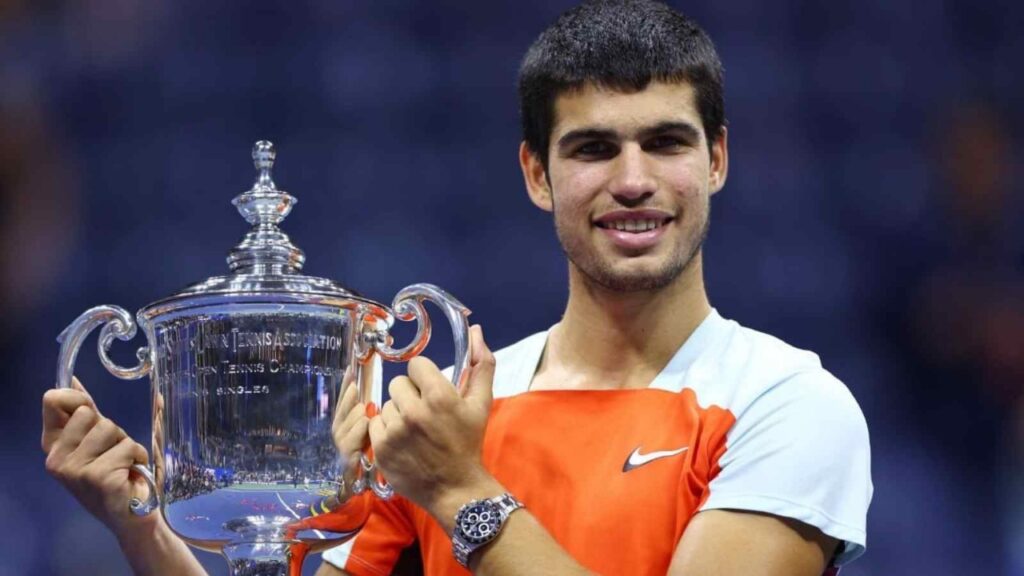 Carlos Alcaraz is following the path of his fellow countryman Rafael Nadal. He has become the youngest player to win a grand slam since Rafael Nadal in 2005. The 22-time grand slam champion, Nadal took to social media to congratulate both Alcaraz and Ruud for their marvellous performances this season.
In addition to this, big names like Coco Gauff, Tracy Austin, Rod Laver and Billie Jean King congratulated Alcaraz on his great run at the US Open. Women's singles champion, Iga Swiatek also congratulated the Spaniard on his maiden title.
Carlos Alcaraz is breaking records all around. He has become the second youngest US Open champion since Pete Sampras and the youngest major champion in the last 17 years.
As the good wishes are pouring in, one can't help but wonder about the magnitude of what Alcaraz has achieved. He overwhelmingly said, "This is something I dreamed of since I was a kid. To be number 1, to be a champion. It's something I worked really really hard for. It's tough to talk right now, a lot of emotions. This is something I tried to achieve, all the hard work I did with my team, my family."
Also read: "He should follow the path of my nephew" Toni Nadal suggests Carlos Alcaraz ditch Roger Federer and look up to Rafael Nadal instead
Also read: "The Big Three hegemony has lasted enough," Mats Wilander manifests an 'enormous depth' for the sport following the US Open