Casper Ruud is going to play in another championship match. His seventh this year. He won three final matches in previous tournaments but lost two very important ones. The French Open final against tennis legend Rafael Nadal and the US Open final against World No. 1 Carlos Alcaraz.
He played excellently in the 2022 ATP Finals, winning his first two matches against Felix Auger Aliassime and Taylor Fritz but lost to Rafael Nadal in the Group stage. He defeated Russian rookie Andrey Rublev in the semi-finals quite comfortably.
But nothing can be as challenging as playing against Novak Djokovic in the Final of any tournament. Eminent sports journalist Christopher Clarey had a candid chat with Casper Ruud before the Final match.
"Casper Ruud on Djokovic ahead of Sunday's final in Turin at the ATP Finals:" He tweeted an excerpt of the interview with this caption.
In the interview, the World No.4 weighed on his chances. As per the popular personality himself, Novak Djokovic is currently one of the most formidable names in the realm of tennis, as he doesn't have many weaknesses.
"He's a player that doesn't have many weaknesses at all, but you know he's human. He's had a great year even though he's been unfortunate with everything going on for him. He lost two weeks ago to Rune in the final, so it's not like he plays these finals every day of his career and his life. I am sure he will also feel a little bit of pressure. There's a lot on the line," he said.
"Ranking-wise I'm maybe ahead of him, but I feel like the underdog. He has won this tournament five times and I've seen them all on TV and how great he played," The Norwegian further added.
The 2022 French Open finalist will surely have his grandmothers cheering for him! But he is going to need more than blessings to win this match against the 21-time Grand Slam champion.
Also Read: WATCH: Anett Kontaveit discloses her favorite Tennis Twitter Universe account
Can Casper Ruud win the 2022 ATP Finals title against Serbian Novak Djokovics?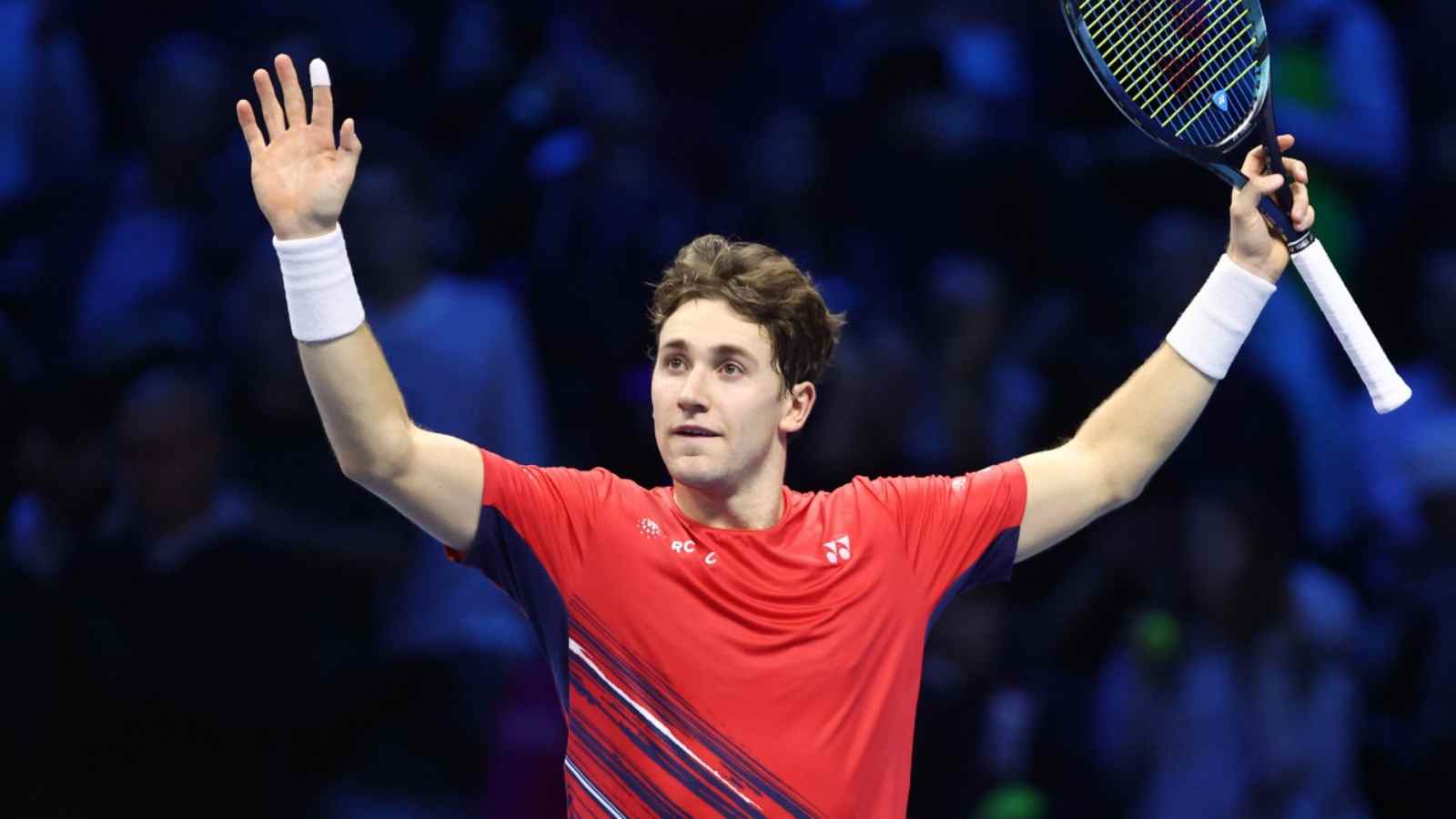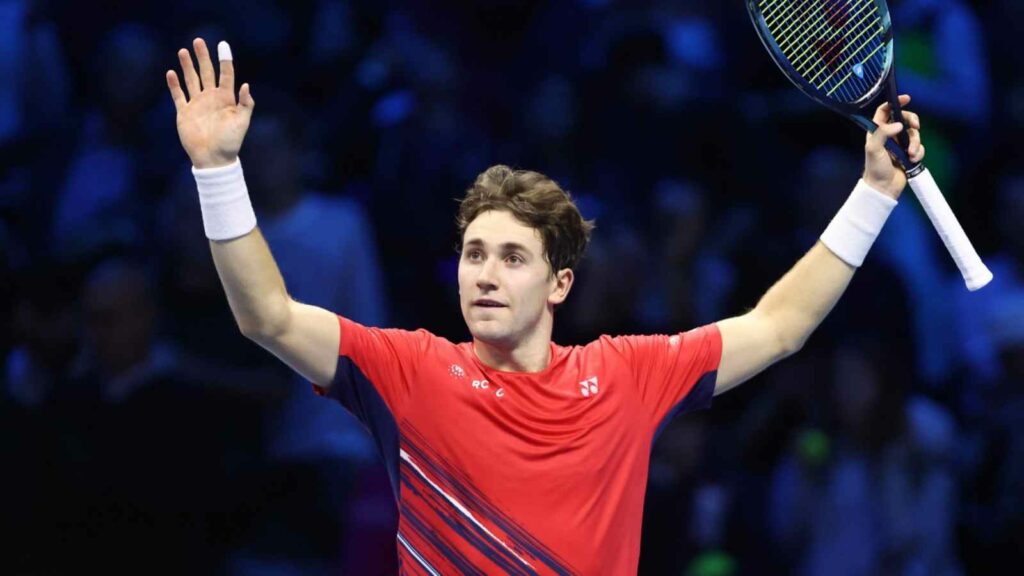 Casper Ruud is having a fantastic season so far. With 3 ATP singles titles this year, the tennis sensation achieved his career's highest ranking this year. He qualified for the ATP Finals for the consecutive second time and is now going to play the Championship match.
He will be playing against the World No.8 Novak Djokovic. The Serb was drawn into the challenging Red Group with Daniil Medvedev, Andrey Rublev, and Stefanos Tsitsipas. He played like a champion and, with his immense experience, was able to defeat all three players.
The Serbian played next against Taylor Fritz in an exciting and challenging match and won. Comparatively, the Norwegian journey had been easier. However, now he has to use every weapon available to him in his armory during this match.
The Serb would love to win the title for the record sixth time. The 23-year-old has to be competitive against the 2022 Wimbledon winner. Will he be able to win the biggest prize of his career or Novak Djokovic will take the crown?
Also Read: Serena Williams talks about her upcoming cameo in a Janelle Monáe movie and says her NDA made her almost forget she did a movie
Also Read: Dmitry Tursunov confesses of not loving and sacrificing like Roger Federer and Rafael Nadal did