As American World No.31 Sebastian Korda is set to play his first Grand Slam quarter-final on Tuesday at the Australian Open 2023 against Russian World No.20 Karen Khachanov, his coach Radek Stepanek has revealed the game plan and expectations. Korda defeated Polish World No.1 Hubert Hurkacz in the pre-quarter-finals 3-6, 6-3, 6-2, 1-6, 7-6(10-7). Korda and Khachanov have met thrice before, with the American leading 2-1. Khachanov won their only Grand Slam meeting before in a five-set thriller at the Wimbledon 2021 pre-quarter-finals.
Stepanek gave his insight about Korda in a descriptive way, " When you come to these big stages, not only in the second week, but when you play a lot of matches, you're not going to feel great, I believe that's what the biggest players in history, and now, are doing when they don't feel great, they are able to survive matches when they don't play well."
"Obviously, that's what he was dreaming of as a young kid, so it's his moment now, it's here. We're focusing on one match at a time, he's played Karen a few times. He played him in the fourth round of Wimbledon one year [2021] and at the end of the season in Antwerp, where he beat him, so they know each other."
Stepanek continued on his role as a Korda's coach. "It's the second week of a Grand Slam, it's going to be about the will and the mental part as well. Let's have a good game plan, and it's going to be on him how he's going to execute it. I'm trying to send as much positive energy as I can. He might seem a little bit shy, but he has his emotions – he's controlling them fantastically this year. There are moments where I feel he needs it, it's important, I make him feel that it's important and he's handling it so far, so good."
Also Read: Donna Vekic Net Worth, Endorsements, Boyfriend, House, Parents and Career Titles
Sebastian Korda is on fast track to greatness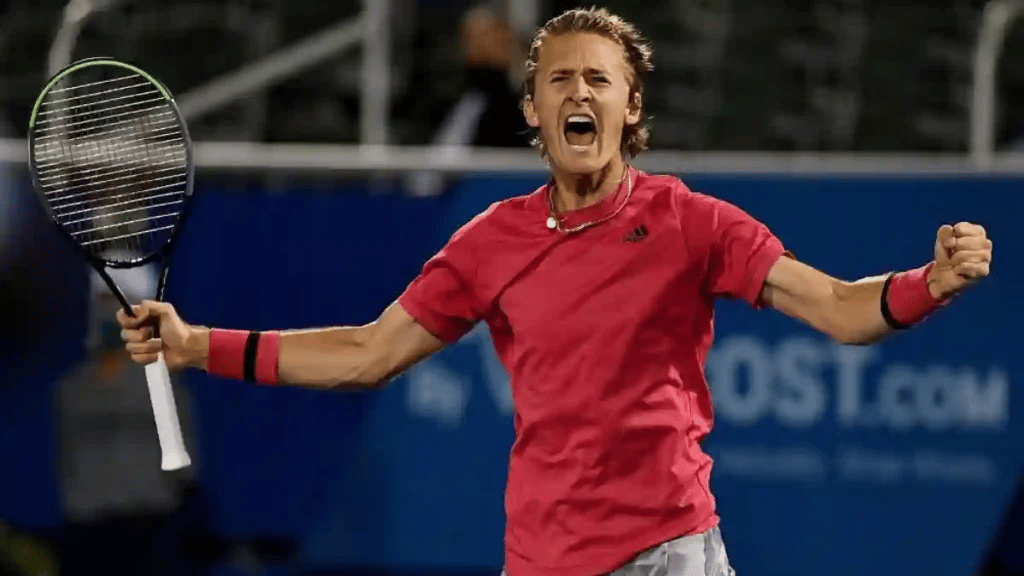 Twenty-two-year old Sebastian Korda is slowly making progress to the top of the world. Though he didn't win an ATP title in 2022, he managed to reach a career-high ranking of 30 in May. With an injury sustained during the grass season, his ranking fell.
Korda was able to win one out of the 4 top-10 matches he played last year. One was a close loss to the Spanish World No.2  Rafael Nadal after going up 5-2 in the third set during the second-round match in the Indian Wells Masters 1000. He was also able to reach the final of the Gijon Open where he lost in straight sets to Andrey Rublev.
In 2022, his best performance at a Grand Slam tournament were third-round appearances in the Australian Open and French Open. After missing Wimbledon due to an injury, he failed in round two of the US Open. This year, in the first tournament played in Adelaide, he reached the final but lost to Serbian World No.5 Novak Djokovic in three tight sets. After the Adelaide Open run till the final, this Australian Open campaign will take his graph to greater heights, irrespective of what happens in the quarter-final against Karen Khachanov.
In case you missed it:
"Only my injuries are questioned," Novak Djokovic hits back at critics over hamstring injury row at 2023 Australian Open
"Perfect match for me tonight," Novak Djokovic drops positive injury update after crushing win over Alex de Minaur at the Australian Open 2023