There are moments of fire at times in sports. Some narrow misses that can be deadly hits spice up the match big time. A similar moment was seen as Iga Swiatek and Coco Gauff took to the court for their much-anticipated quarter-final clash.
The heat was on for sure as this contest holds immense value. Both women know a victory here would mean they can make it to the semi-final of the Roland Garros. They certainly were ready to give it their all. That produced a narrow miss that got the crowd talking.
Swiatek took the first set 6-4 and looked very much in control to take the second too. With Gauff on the back foot, she had to look to be ultra-aggressive. That produced an absolutely close call. Engaged in a stiff rally both women found themselves close to the net when Gauff had the airball to whack onto the other side. To everyone's surprise, she took aim right at Swiatek.
The mystery remains as if it was just the frustration of losing the first set. The bullet came right at Swiatek. To her credit, she did well to sway away. She fell flat in her butt and certainly didn't look pleased. Gauff immediately apologized however no words were exchanged and Swiatek clearly showed she wasn't impressed with the American's tactic.
Related: Tim Henman at lost of words with Stefanos Tsitsipas' BELOW AVERAGE performance against Carlos Alcaraz in the French Open quarter final
Swiatek wins her 7th consecutive match against Gauff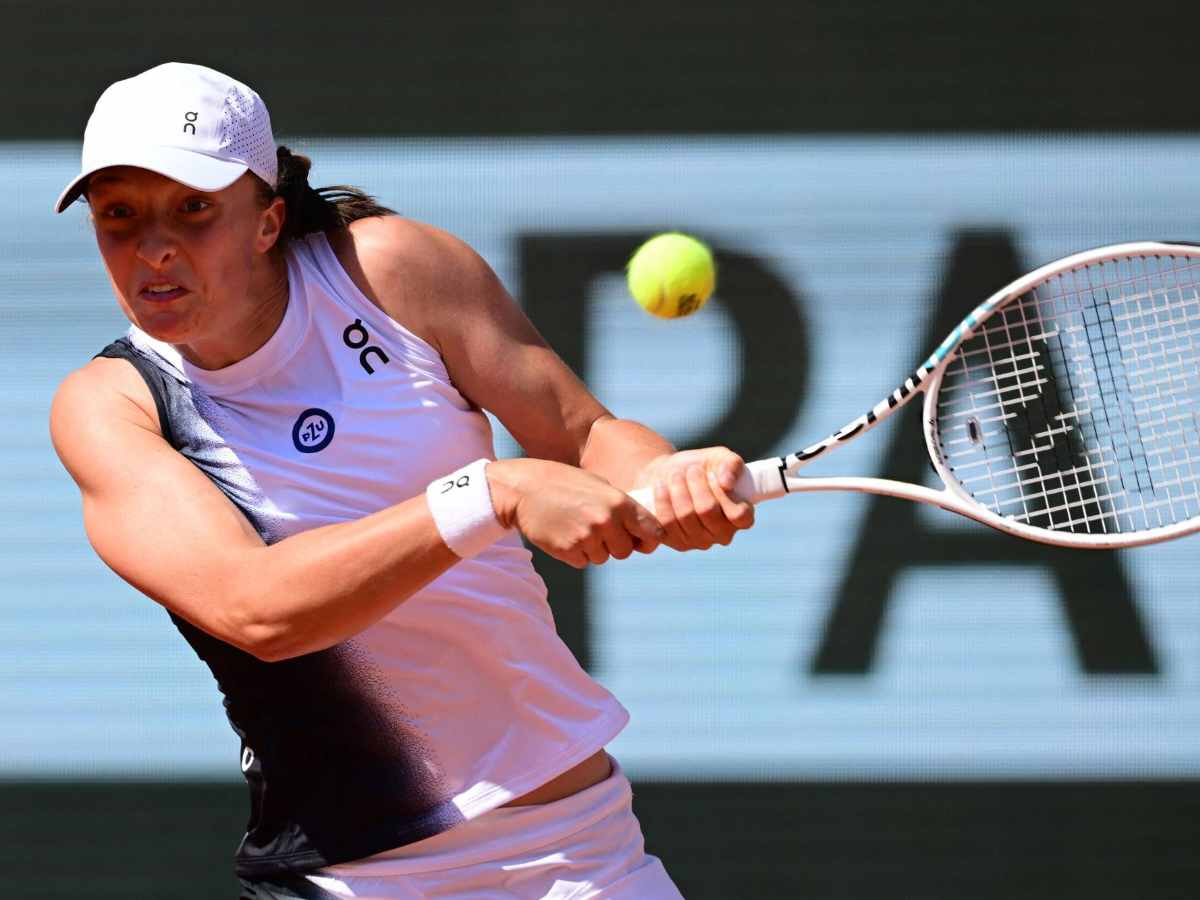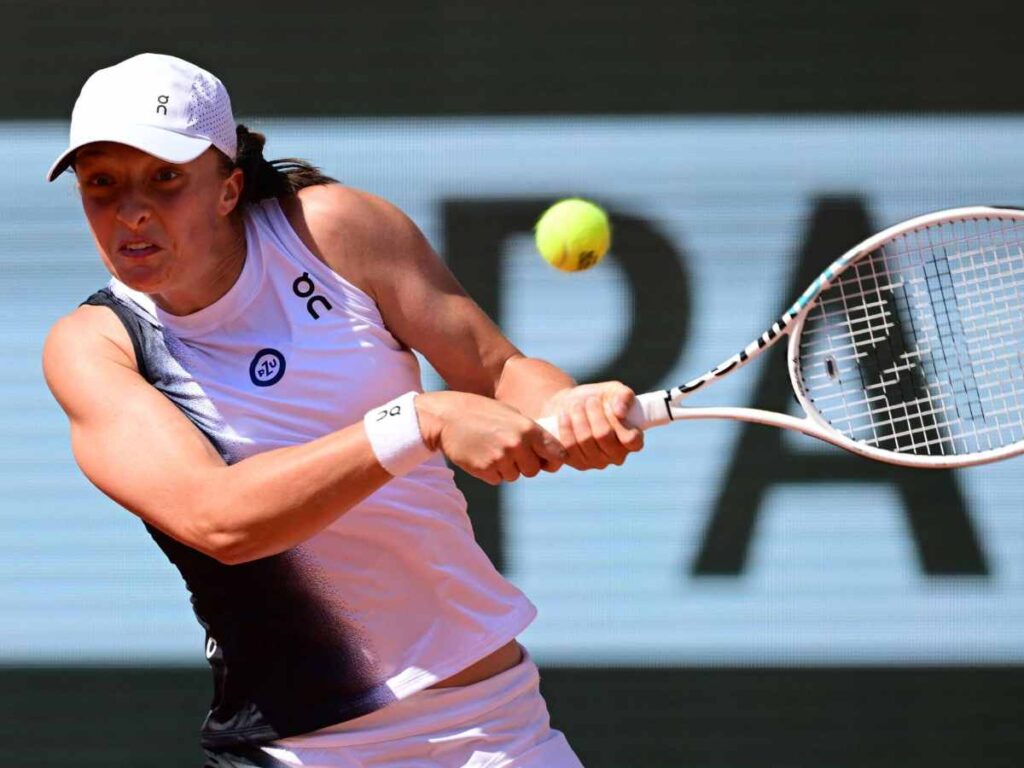 The heat was on with that narrow miss in the second set. However, Iga Swiatek made sure she held her composure as she ousted Coco Gauff in a rather comfortable win. This was the 7th meeting of the pair. The scoreline now is 7-0 in favor of Swiatek. In the 14 sets played the scoreline was 14-0. The unbelievably one-sided dominance continues. The match was a very straightforward one for the Polish ace.
She comfortably took the first set 6-4. The second set did have its doubts. However, the American couldn't play her best and Swiatek took full toll as she took the second too. 6-4 6-2 was the final scoreline.
As we move further into the tournament the intensity deepens. Swiatek will be back in action tomorrow for her semi-final clashes against Beatriz Hadad Maia. The Brazilian ace who made history today. She became the first Brazilian female tennis player to make it to the semi-finals of the French Open in the Open Era. Swiatek will once again start favorite. However, the semi-finals of a Grand Slam are more than capable of producing an upset.
In case you missed it: