Coco Gauff believes she doesn't have "grown woman strength" yet and could be eight years away from starting her peak. She believes that strength will come with age and help her become even more competitive in the Grand Slam tournaments. She said she has much more room to grow as she is still young.
Gauff also said that full years of touring have made her feel more settled in the game. She revealed her thoughts on her standing in the tour too. Gauff said,"Compared to other players, obviously I still have a lot less years than them. I definitely feel more experienced and like I belong – I don't think I feel like quite a vet, but I don't feel like I'm the new kid. I feel like I'm in the middle of the pack."
"As much as I would like to think this might be the best I'll be, I don't believe it because I feel like most of the tennis players are peaking in their career around 22 to 26. I realize physically I'm at a much different level than I was at 15, I think I'm just continuing to get stronger.  There's a joke that my mom has: 'You don't have that grown woman strength yet. You'll know when you get it."
Gauff burst onto the scene as a 15-year-old when she beat Venus Williams at the 2019 Wimbledon. She has progressed very well since and even achieved World No.1 ranking in the doubles format last year. Her three WTA titles are proof of her improvements, and she hopes to add a lot more this year. Gauff is widely seen as a dark horse for the Australian Open title, having reached the French Open final in 2022.
Related: Emma Raducanu all set for the 2023 Australian Open as she recovers from the ankle injury suffered in Auckland
Coco Gauff wins ASB Classic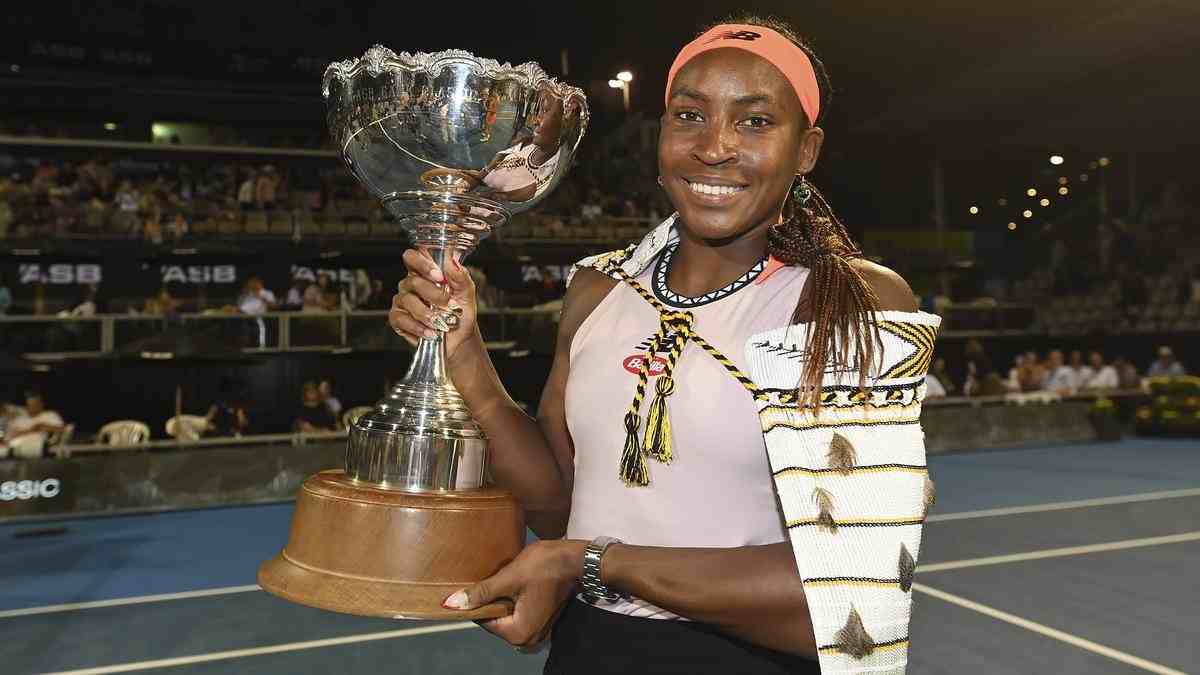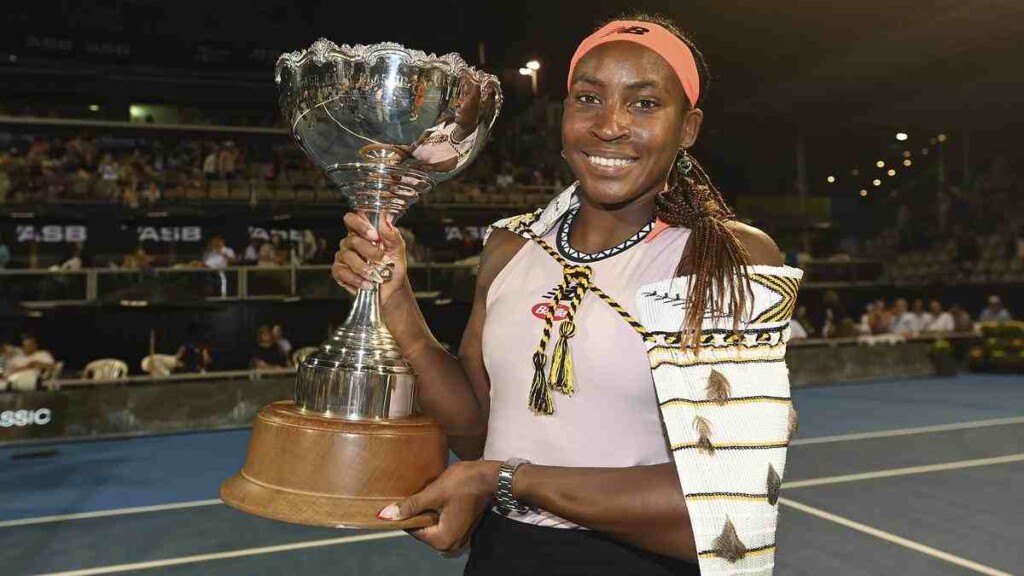 American teenager Coco Gauff lifted the third WTA-level title of her career in Auckland. She defeated Spaniard Rebeka Masarova 6-1,6-1 to win the ASB Classic, her first singles title since 2021. With this win, the 18-year-old became the sixth American to win three titles before age 19.
Coco Gauff was unstoppable in her first tournament of 2023. The American didn't drop a set on the way to the title in New Zealand. She remained focused through multiple weather interruptions at the tournament to win the trophy. Gauff was able to live up to her top seeding at the tournament as she utterly dominated every match.
The victory will give Gauff the perfect boost ahead of the Australian Open. The tennis star begins her campaign against Katerina Siniakova in the first round. She will be looking to capitalize on the positive momentum she has gained at Auckland and go deep in the Slam.
Incase you missed it:
Rafael Nadal snaps at Alexander Zverev's baseless retirement comments, says he won't discuss his retirement plans with the German
Novak Djokovic "fires" Goran Ivanisevic during exhibition match against Nick Kyrgios before the Australian Open