Coco Gauff won her third-round match at the 2023 French Open against Mirra Andreeva in a 3-setter battle. A match which was highly anticipated as the clash of the teenagers, delivered on thrill quotient. Despite leading in the first set and serving for the set Coco Gauff lost in the tiebreak to Mirra Andreeva. The 2021 US Open runner-up then shifted gears to outplay the 16-year-old Andreeva. Coco Gauff won the next two sets with a score of 6-1, 6-1.
Coco Gauff praised her opponent in a big way at the end of the match. Reminiscing the time, she played at Roland Garros when she was 16 herself, Gauff said that "Mirra is super young with a big future. I remember playing here at 16." Patting the younger player's back, Gauff said that she had a very bright future. "She has a lot to look forward to and you'll see many matches between the two of us," added Gauff.
Coco Gauff was focused in the entire match and determined to win. The 19-year-old reflected back on the match and said she missed out on winning the first set against Mirra Andreeva as she couldn't keep up the discipline. "I had chances in the first set, serving for it and trading breaks. I got undisciplined in the tie-break, but overall, I knew the game plan and tried to execute that in the second and third sets," added Gauff.
Keep Exploring: French Open 2023: Elina Svitolina vs Daria Kasatkina Preview, Prediction and Live Stream
Coco Gauff and Mirra Andreeva have a lot of mutual admiration for each other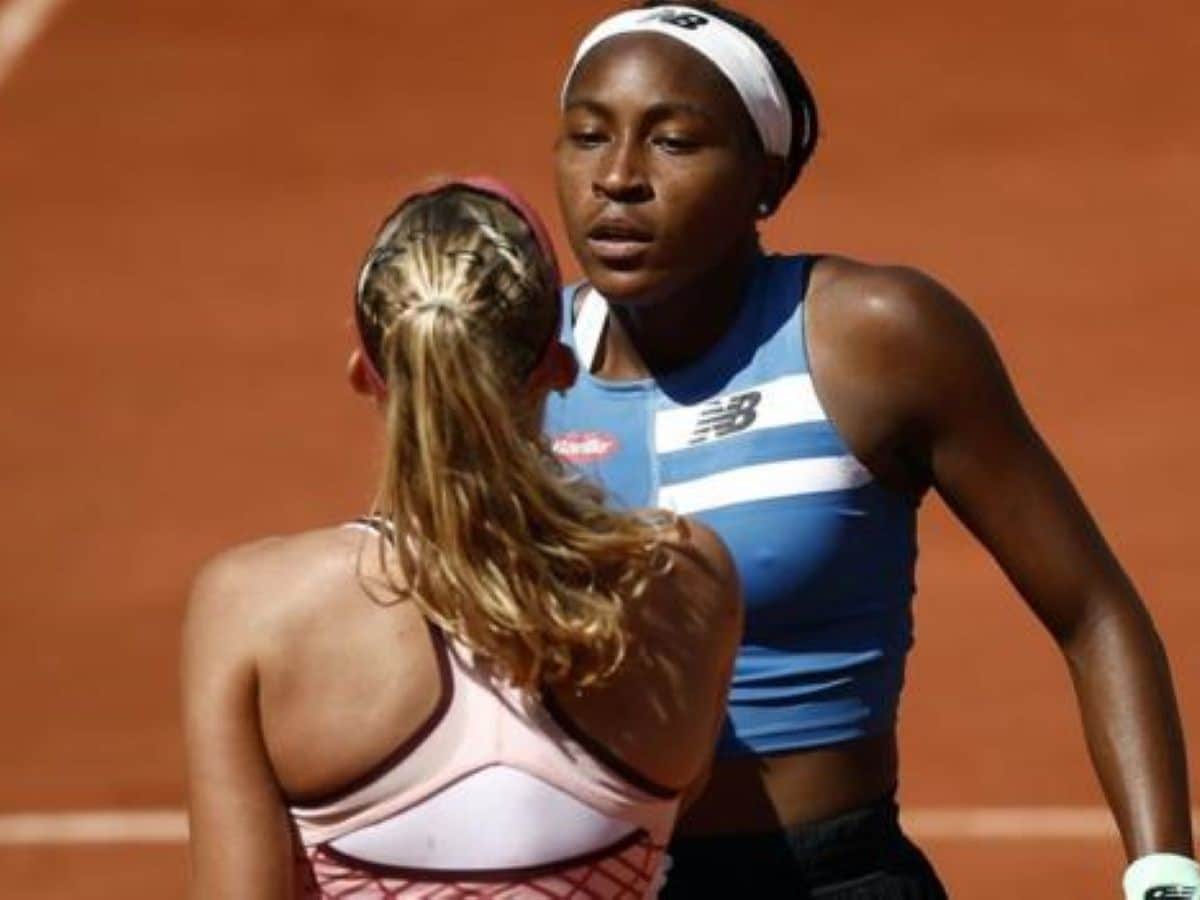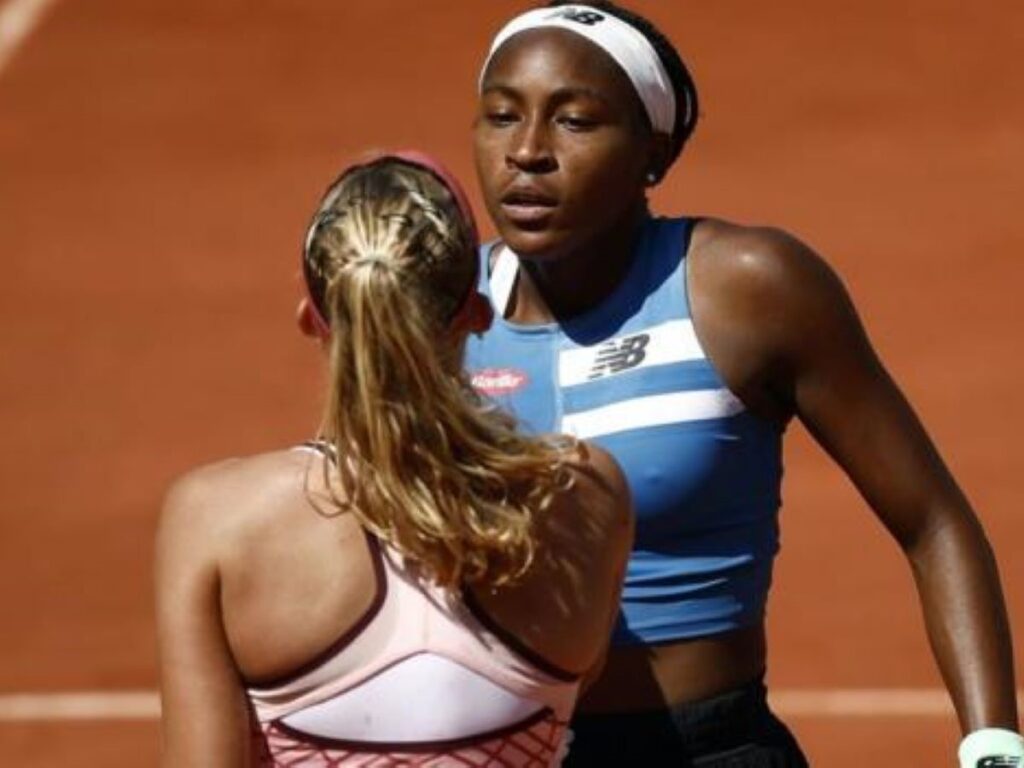 Mirra Andreeva had called Coco Gauff the most radiant faces she has seen on tour. The 16-year-old is mesmerized and starstruck by all the big players she has met at the 2023 French Open. And Coco Gauff's aura was not missed by Andreeva even. The two also had great practice sessions at Roland Garros and the two players appreciate each other's game very well.
Coco Gauff hopes to play with Mirra Andreeva in the future a lot. This could be a start of a great rivalry between the two players who really admire each other's grit and tenacity. Mirra Andreeva said, "I actually practiced with Coco here. She's so good. But she plays so fast and she plays so aggressively and she's so nice. She was so nice. Oh my god. So yes, I can say that Coco is the most beautiful face for now that I've seen her," she added. She was impressed by how Coco treated her and introduced herself to the 16-year-old, despite being a senior to her. It is applaudable to see such young players have a lot of respect for each other. Hope to see more camaraderie develop between the players in the future.
In case you missed it: